Students Should Stay STEM Sharp this Summer
June 14, 2018
Science, Technology, Engineering and Math (STEM) studies are for everyone, and groups throughout the state are offering summer enrichment programs and camps for children from third grade up through high school. Most are free!
We've gathered a bunch of them and will keep updating the list as opportunities arise. You'll see there is a wide variety – coding, robotics, and more – even some geared just toward girls. Your student can stay STEM sharp this summer while having some fun, boosting his/her self-confidence and exploring new concepts at one or more of the activities found below. Know of something we should add? Contact us at [email protected].

To keep up with the Arkansas Economic Development Commission, sign up for our monthly newsletter.
JUNE
NERD Camp
June 17-22
Grade 10
Arkansas School for Mathematics, Sciences and the Arts – Hot Springs
http://asmsa.org/outreach/summer-at-asmsa
STEAM Camps
June 18-22
Ages 12-17
Arts & Science Center for Southeast Arkansas
https://www.asc701.org/summer-camps/
Vanguard Discovery Camp
June 18-22 & July 9-13
Grades 4-8
ASU Beebe – Searcy Campus
http://www.asub.edu/academics/community-education/vanguard-discovery-camp/index.aspx
STEAM Power
June 19, 26
Ages 7-12
Central Arkansas Library System Children's Library – Little Rock
https://cals.org/event/steam-team/all/

Learn to Mod Summer Coding Camp
June 19-23
Grades 8-12
UALR - Benton Center
http://ualr.edu/benton/learn-to-mod-summer-coding-camp/
Kids' College
June 25-28
Grades 5-6
University of Arkansas Community College Hope
http://www.uacch.edu/?page_id=344

Girls in STEM
June 25-29
Girls ages 12-15
Museum of Discovery – Stuttgart
https://museumofdiscovery.org/girls-in-stem/
STEM Academy
June 25-29
Grades 9-12
University of Central Arkansas - Conway
https://docs.google.com/forms/d/e/1FAIpQLSeSGz-FhYreSgCn5ywfMNGl2XpO1LaWzKnbEUgvNg3oy-X7_A/viewform
Bryant Robotics Camp
June 25-29
Grade 4-7
Bryant High School
https://bryantmiddleschool.wixsite.com/vex-1338

Science Summer Day Camps
June 25-August 3
Mid America Science Museum – Hot Springs
https://midamericamuseum.org/camps
Maker Camp
June 27-29
Grades 5-7
Henderson State University - Arkadelphia
https://docs.google.com/forms/d/e/1FAIpQLSdbBu7bfnroN5gLy5imPmYSQAGXKxqWKkIGqM7pnJHJZGm1bA/viewform

Girls of Promise Summer Coding Camp
June 30
Girls Grades 6-12
University of Central Arkansas
http://girlsofpromise.org/codingsummit/
JULY
UALR VEX Student Camps
VEX IQ – Beginner
Session 1: July 9-13
Session 2: July 16-20
Grades 3-6
University of Arkansas Little Rock main campus
http://ualr.edu/stemcenter/vex-iq-camp/
Technology Tinker Camp
July 9-13
Grades 5-8, boys and girls
Mount St. Mary Academy – Little Rock
http://mtstmary.edu/summer-camps/
UALR VEX EDR
July 16-20
Grades 6-12
University of Arkansas Little Rock main campus
http://ualr.edu/stemcenter/vex-iq-camp/
STEM Camp
July 8-11
Ages 9-14
Arkansas 4-H – Little Rock
https://www.uaex.edu/4h-youth/activities-programs/camps/13-19-year-olds.aspx
UALR VEX Student Camps
GIRL Powered VEX EDR
July 9-13
Girls Grades 6-12
University of Arkansas Little Rock campus
http://ualr.edu/stemcenter/vex-iq-camp/
CHARTS Academy
July 11-22
Grades 6-12
University of Arkansas - Pulaski Technical College Center for Humanities and Arts – North Little Rock
https://lifelong.uaptc.edu/modules/shop/index.html?action=courseBrowse&CatalogID=1
AEGIS Biomedical Sciences Summer Institute
July 15-20
Grade 10
Arkansas School for Mathematics, Sciences and the Arts – Hot Springs
http://asmsa.org/outreach/summer-at-asmsa
Entrepreneurship and Innovation Bootcamp
July 15-20
Grade 10
Arkansas School for Mathematics, Sciences and the Arts
http://asmsa.org/outreach/summer-at-asmsa
Vanguard Discovery Camp
July 16-20 & July 23-27
Grades 4-8
ASU Beebe – Searcy Campus
http://www.asub.edu/academics/community-education/vanguard-discovery-camp/index.aspx
Advanced Manufacturing and Production
July 23-27
Grades 7-9
College of the Ouachitas - Malvern
http://www.coto.edu/events/coto_camp

VEX IQ Advanced
July 23-27
Grades 3-6
University of Arkansas Little Rock campus
http://ualr.edu/stemcenter/vex-iq-camp/
Young Manufacturers
July 23-27
Grades 9-12
University of Arkansas Community College of Hope - Texarkana Campus
http://www.kidscollege.uacch.edu/

Maker Camps
Various, June 11-August 3
Ages 8-17
Innovation Hub – Little Rock
https://arhub.org/summer-camps/
Vanguard Discovery Camp
July 16-20 & July 23-27
Grades 4-8
ASU Beebe – Beebe Campus
http://www.asub.edu/academics/community-education/vanguard-discovery-camp/index.aspx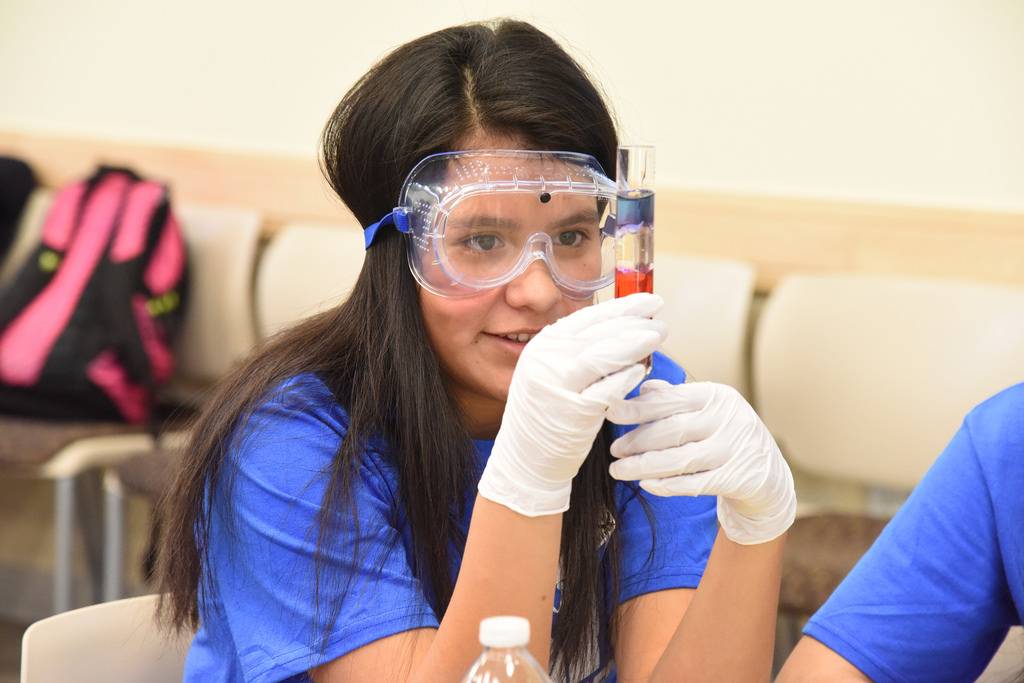 Back to the Main Blog