2019 Arkansas Rural Development Conference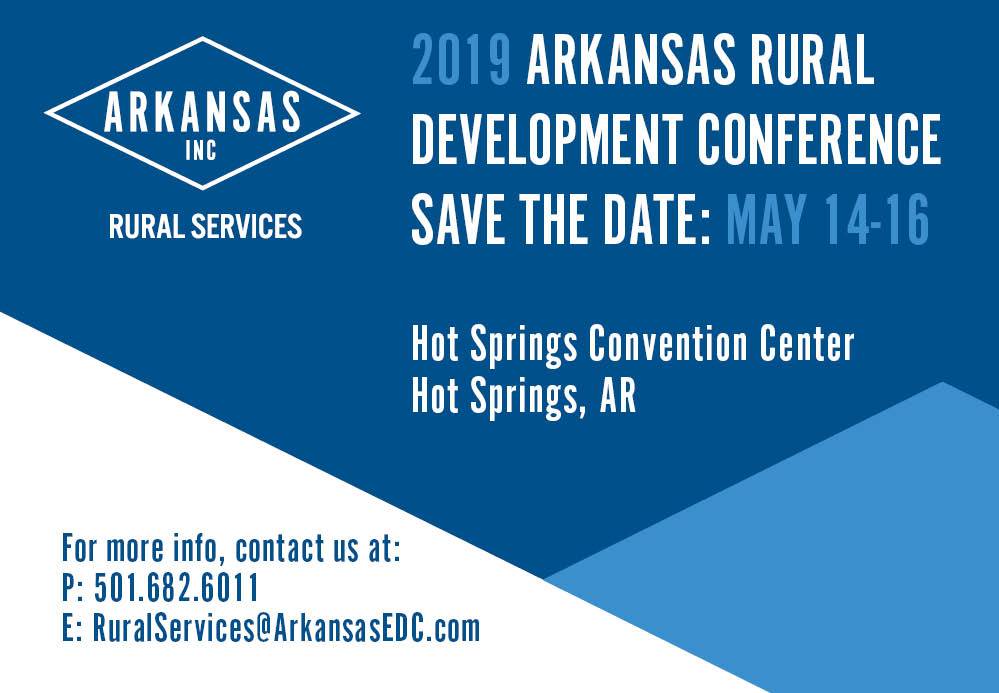 The Arkansas Economic Development Commission (AEDC) Division of Rural Services and the Arkansas Rural Development Commission are dedicated to enhancing economic development throughout the state. Together we provide rural Arkansas with the best possible resources available for community improvement.
The Arkansas Rural Development Conference attracts more than 600 attendees including mayors, county judges, legislators, community leaders, state and federal officials. The conference provides participants with a working knowledge of the programs and services available to assist communities with development, planning and revitalization efforts. At the conference, attendees will receive the most up-to-date information in a relaxed environment conducive to learning and sharing.
For More Information:
Arkansas Economic Development Commission
Division of Rural Services
[email protected] | 501-682-6011
05/14/2019 08:00 AM
05/16/2019 12:30 PM
134 Convention Blvd, Hot Springs, AR