Arkansas Food and Beverage Manufacturing Goes Green
ICBA, Venture Center, State of Arkansas Launch First Community Bank Fintech Accelerator
Frito-Lay Sees Continued Success in Arkansas
Arkansas Breweries Gain National Attention
Is Future Fit The Right Fit For You?
Arkansas GDP sees uptick, more expected
Watch: Arkansas a natural choice for HBO's "True Detective"
CoorsTek breaks ground on building expansion in Benton
ARKANSAS BUILDING & SITES DATABASE
Arkansas' transportation network and central U.S. location define the state as a strategic distribution center. Midway between Mexico City and Montreal, Arkansas offers a valuable distribution advantage.
View All Sites
Russellville East End Industrial Site (CCI Designated)
Russellville, AR
Craighead Technology Park/Site - Sites B & C (CCI Designated)
Jonesboro, AR
Paragould South Industrial Site (CCI Designated)
Paragould, AR
Newport Industrial Site (CCI Designated)
Newport, AR
You're in good company
AEDC's mission is to create economic opportunity by attracting higher paying jobs, expanding and diversifying our state and local economies, increasing incomes and investment, and generating positive growth throughout Arkansas. Here are some examples of businesses that are thriving!
View All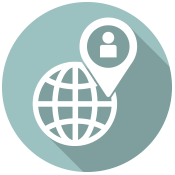 300

Fortune 500

companies with offices here. Arkansas is home to Walmart, J.B. Hunt, Tyson, Windstream, Murphy Oil, and Dillard's.
14

th

lowest energy cost in the nation.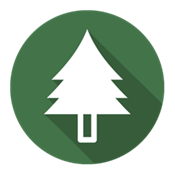 19

Million

acres of timberland, covering 54.3% of the state.
THE FOREST OF THE FUTURE
The timber and paper industry is vital to the rural Arkansas economy. Arkansas produces over 18.9 million acres of timber each year. The state is looking to expand its role in the timber business, as the United States still has a great need for domestic timber. Go to the Arkansas Economic Development Commission website to learn more about Arkansan efforts in timber and how your company can get involved.