ExporTech Spring 2020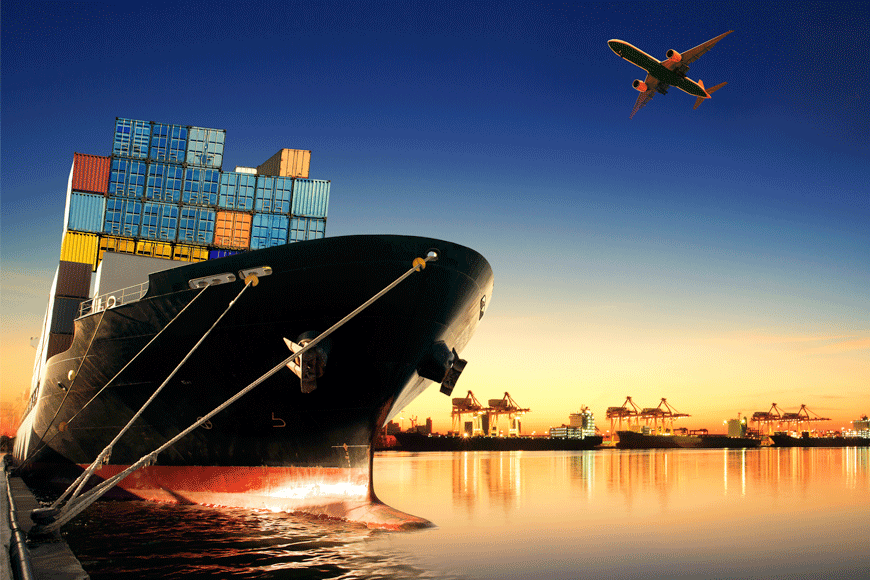 Event Contact Information
To learn more about this event, please reach out to the following contact.
Do you see growth opportunities in global markets?
Are you selling reactively rather than taking a proactive approach to international markets?
Do you want to develop a strategic exporting plan for your next phase of growth?
The program combines group workshops with individual coaching for each company, leading to an export plan in just 12 weeks. The peer group model, limited to leaders from 4-8 companies, maximizes impact and propels action. The innovative customized workshops help companies extract the specific information they need. Finally, the program builds connections to a team of export organizations that help participating companies go-to-market and implement their export growth plans. ExporTech™ amplifies the impact of other export programs, helping companies get the most out of trade shows, Gold Key services, country visits and trade missions.
In order to help companies ramp up their exporting efforts quickly, we have partnered with FedEx, the Arkansas World Trade Center and the U.S. Export Assistance Center to provide participants access to the U.S. Dept. of Commerce's Gold Key program (https://www.export.gov/Gold-Key-Service ). The Gold Key services really open up the doors and mitigates the effort of trying to find reliable, vetted channels of distribution and partners in foreign countries. In addition, FedEx will pay approximately $750 towards Commercial Services like Gold Key upon completion of the program and the development of the plan.
To encourage the attendance of those persons involved in the sales and export-related function, we have structured the program fee so that 2 people (a 3rd if appropriate) can attend and only one fee is charged. In addition, the World Trade Center Arkansas secures funding for eligible Arkansas small businesses through the State Trade Expansion Program (STEP) Grant provided by the United States Small Business Administration. A portion of your fees may be reimbursable through this program. Please contact Trish Watkins at
[email protected]
for more information.
**When Registering For ExporTech, Please Register Only One Representative From Your Company. After you register for the event we will contact you to obtain information on any additional attendees.

Participants will meet on each of the three dates:
Session 1: March 11, 2020 (Little Rock)
Session 2: April 15, 2020 (Little Rock)
Session 3: June 3rd, 2020 (Little Rock)
You Will Learn From This Course
This program offers concrete benefits that go beyond most international business and exporting courses:
The content is customized to the specific needs of participants
The program delivers an "account team" of resources for each company that helps them rapidly move from planning to actual sales and payment
The international strategies and success factors covered are based on real-world company research
Speed to market is accelerated, as a robust plan is developed in three months, and actual leads and sales follow soon thereafter
Quantifiable cost savings are achieved as participants efficiently connect with reputable resources, receiving consultations that would normally cost thousands of dollars to obtain on their own and radically reducing the overhead required to find qualified assistance
Chances for success are higher, with a vetted international growth plan and the right resources behind each company
The program is intended for business executives of small and mid-size product companies and their marketing and logistics management team who are responsible for the export function, and is aimed at both new-to-export companies and those that have done some exporting, but have not fully exploited global opportunities. For more information on ExporTech or to read success stories visit here.
Contact Rudy Ortiz at 501-749-7484 or email [email protected] with any ExporTech questions.
Testimonials:
The ExporTech series of instruction this past spring has been invaluable to our business. The expert leadership and the networking with other participants has truly helped to enhance our export marketing skills. We learned how to prioritize markets geographically and also, with the additional assistance of another participating company, how to revamp our website to not only attract potential customers but also insure optimal communication. I would highly recommend this instruction series to anyone who is interested in broadening their marketing skills in the international arena. - John Sinclair – Lycus Ltd.
It (ExporTech) provided us a means to develop a practical and mature business plan that was peer-reviewed. This allowed us to fill any gaps in the plan. - William Burgess – Power Technology
03/11/2020 08:30 AM
06/03/2020 04:30 PM
3303 E. Roosevelt Rd., Little Rock, AR, 72206