Energy industry brings science and technology jobs to Little Rock
March 24, 2015
The opening of a regional operations center for the electric grid in West Little Rock this week marks a significant step forward for the energy sector in the region. The operation center, run by the Midcontinent Independent System Operator, better known as MISO, will control part of a 15-state region stretching from the Gulf of Mexico to Manitoba, Canada. The company's initial set of approximately 42 employees are primarily experts in engineering and technology, adding to thousands of existing jobs at high-tech companies throughout Arkansas.
"We hope to use our presence here not only as a resource to the greater Little Rock community, but as a magnet for other energy-sector firms," said John R. Bear, president and CEO of MISO. "Little Rock can become a major center for science, engineering and technology jobs which will mean a bright future for the city and enhance Little Rock's reputation as an energy capital."
System Operators at MISO's control center in Little Rock will ensure delivery of reliable least-cost energy to wholesale energy customers in the company's South region, which includes Arkansas, Louisiana, Mississippi and parts of Texas. The control center works in tandem with a similar facility in Carmel, Ind., outside of Indianapolis, and a third facility in Eagan, Minn., near Minneapolis. Employees at all three MISO locations work together in real-time operations, market operations, customer services, government and regulatory affairs, information technology and administrative support.
"We'd like to thank the City of Little Rock, the Arkansas Economic Development Commission and our regulators in Arkansas, Louisiana, Mississippi, the City of New Orleans and Texas who helped make today possible," continued Bear.
"We appreciate MISO's decision to open an operation center in Little Rock, which speaks volumes about their confidence in our state," said Danny Games, interim executive director of the Arkansas Economic Development Commission. "This places Arkansas at the forefront of an industry that is heavily dependent on technology and places a high priority on serving their member companies."
MISO began establishing roots in Little Rock starting in 2013 when the decision was first made to establish a southern presence. The organization selected Little Rock primarily due to its existing knowledge base with a strong understanding of transmission planning and engineering.
The company has already begun to contribute to the community in ways beyond its operation of the electric grid. In the short time that the company has been in Little Rock, the company's employees have been actively involved with the Make-A-Wish Mid-South, Arkansas Office. MISO South Vice President Todd Hillman serves on the board of directors of Make-A-Wish Mid-South, which serves Arkansas, West Tennessee and North Mississippi. The company's commitment to Make-A-Wish extends to artwork featured in the main entrance of the facility. The artwork was created by a local artist with the assistance of Make-A-Wish children.
Executives, like Little Rock native Senior Director of South Region Operations Katherine Prewitt, serve on various boards like Women's Foundation of Arkansas, Arkansas STEM Coalition and Arkansas School for Mathematics, Sciences and the Arts to help further education in science, technology, engineering and math (STEM). By 2018, My College Options and STEM Connector expect the state to have 52,000 jobs in these fields and MISO wants to do its part to prepare the leaders of tomorrow.
MISO invested $22 million on its new, 50,000-square-foot facility in West Little Rock. MISO broke ground on the command center in March 2014, and expects an employee move-in date scheduled in spring of 2015.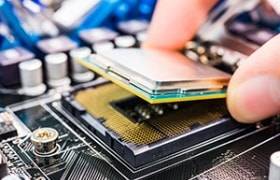 Back to the News Room
CATEGORY:
Business Expansion