Gamo/Daisy Facility to Expand
January 18, 2017
Read more: Why firearm manufacturers are taking a shot on Arkansas.
"This relocation, consolidation and expansion is a positive move for our family of outdoor sports companies," stated Keith Higginbotham. "Having our management team, warehouse and shipping operations under one roof will bring efficiencies to our operation and strengthen our ability to better serve our retail customers and consumers. The team at the Arkansas Economic Development Commission and the Rogers Lowell Area Chamber of Commerce understood not only our desire to keep Daisy in Rogers but our need to relocate people and inventory, and invest in a facility that will best accommodate our growing operations."
Currently celebrating 130 years in the airgun business, the Daisy brand commands outstanding recognition. Daisy has called Rogers, Arkansas, home since 1958 and has maintained its headquarters and warehouse facility at 308 West Stribling Drive since 1999. Daisy products are well respected in the youth and young adult airgun categories. Gamo is a premier global provider of high-end adult airguns and accessories; distributing its products in 85 countries. Key management from Gamo Outdoor USA's former Ft. Lauderdale, Florida, offices will relocate to Rogers as will several warehouse and customer service managers currently working at the Houston, Missouri, distribution facility.
"Last year I was honored to be the first Arkansas Governor to attend the SHOT Show to share the many reasons we are a perfect fit for the firearms-ammunition sector," said Arkansas Governor Asa Hutchinson. "We announced two of Arkansas's existing firearm-ammunition manufacturers were expanding at last year's show and this year it's an honor to join Daisy and Gamo Outdoor USA as they share plans to grow in the state. We are home to a workforce with the specific skills needed to manufacture their products, a central location that allows these companies to ship products throughout the U.S. and world efficiently and leadership that supports the Second Amendment."
Gamo and Daisy airguns enjoy excellent placement with farm and home, big box sporting goods and firearms stores, discount stores and online retailers.
According to Raymond Burns, President / C.E.O. of the Rogers Lowell Area Chamber of Commerce, "This expansion by Daisy and the addition of the Gamo product line is an exciting new chapter in the 58-year relationship our city has enjoyed with Daisy."
Rogers Mayor Greg Hines added, "We could not be more pleased that this flagship business is growing and that it continues to choose to headquarter here in Rogers."
The investment of these two premier high profile airgun brands, Gamo and Daisy, in this expanded facility, further solidifies Rogers, Arkansas' reputation as the countries' premier headquarters of the airgun industry.
Information about Gamo Adult Precision Airguns may be found at www.gamousa.com. Daisy's website is www.daisy.com.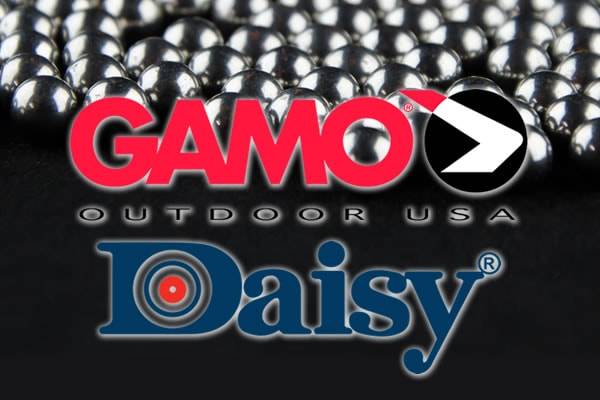 Back to the News Room
CATEGORY:
Business Expansion