HBO series True Detective beginning production in NWA soon
December 21, 2017
(December 22, 2017) The third installment of the HBO crime anthology "True Detective" created by Nic Pizzolatto and starring Oscar winner Mahershala Ali will be filmed and produced in Northwest Arkansas, beginning in early 2018.
"We're thrilled HBO chose to film the series in Arkansas," said Governor Asa Hutchinson. "This is a testament to the dedicated teamwork across state agencies and communities to position the state as a choice place to do business.
"The beauty of the state, the skilled and quality talent available," said the governor, "along with the support provided by the Arkansas Economic Development Commission, made Northwest Arkansas an easy choice."
The production will provide work for local actors, extras and production crew, said Fayetteville Mayor Lioneld Jordan, whom AEDC officials credit with being incredibly helpful and accommodating during recruitment of the production.
"The cooperation, support and enthusiasm of Governor Hutchison and his team, the AEDC, the mayor and City of Fayetteville, and Christopher Crane of the Arkansas film commission has been extraordinary and instrumental in allowing us to bring the highly anticipated third installment of 'True Detective' to Arkansas," said HBO Executive Vice President of Production Bruce Richmond.
An official synopsis reads, "The next installment of 'True Detective' tells the story of a macabre crime in the heart of the Ozarks, and a mystery that deepens over decades and plays out in three separate time periods." Ali will play the lead role of Wayne Hays, an Arkansas State Police detective. Carmen Ejogo will play Amelia Reardon, a school teacher with a connection to two missing children in 1980. "True Detective" is created by Nic Pizzolatto.
"This is the largest and most expensive production we've ever had in the state," said AEDC Director Mike Preston. "With an estimated year from start to finish, we know that local businesses and vendors will enjoy a boon from the production."
Arkansas Parks and Tourism Director Kane Webb said, "As other production companies see the beauty of our state and hear of the benefits to filming in Arkansas, we can expect to land more series and films."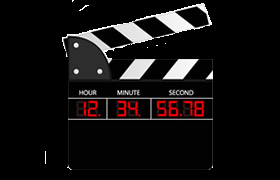 Back to the News Room