Rural Services to host funding workshops Oct. 23 in Hamburg, Monticello
October 09, 2018
FOR IMMEDIATE RELEASE
For Media Inquiries:
Brandi Hinkle – Director of Communications
Arkansas Economic Development Commission
501-519-7382 mobile or [email protected]
AEDC Rural Services to host funding workshops Oct. 23 in Hamburg, Monticello
The Arkansas Economic Development Commission (AEDC) Division of Rural Services will host two free workshops Tuesday, Oct. 23 with information on how to apply for grant funding through the agency. Rep. LeAnne Burch and Rural Services Commissioner John Davis, professor of political science at University of Monticello, will participate as co-hosts. The first will be at 10 a.m. in Hamburg, and the second will be at 2 p.m. in Monticello.
"We invite all Ashley and Drew County elected officials, city council or quorum court members, county fair volunteers, educators and conservation district officials, fire fighters, and concerned citizens to attend," said Rural Services Director Alexandra Johnston. "We will have knowledgeable staff on hand to answer your questions and guide you through the process to apply for funding that will suit your community needs."
The Rural Community Grant Program funds projects such as community parks, walking trails, community centers, fire stations, fire trucks and other fire protection related equipment.
Fair associations located in counties with a population of 55,000 or less are eligible to apply for up to $4,000 per year through the County Fair Building Grant Program. Communities must provide 50 percent of the cost of the project as match to qualify for the grant.
The Rural Services Block Grant Program funds new construction or renovation of community centers, fire stations, or multi-purpose buildings, and the purchase of fire trucks (pumper, tanker, brush or certain service trucks) through federal Housing and Urban Development (HUD) funding. Applicants are eligible for up to $75,000, with a required match of 10 percent that may be comprised of in-kind labor, in-kind materials or cash.
The Arkansas Unpaved Roads Grant Program works to reduce the impact of sediment and runoff to streams, rivers, and drinking water supplies while reducing county maintenance costs. All Arkansas counties are eligible to apply for program funding, regardless of size or population.
The Wildlife Conservation Education Grants Program provides for funding for students to study general fish and wildlife conservation issues and specialized AGFC conservation education/educator training workshops focused on such programs. Funds may also be used for field trips to AGFC Nature Centers, Conservation Education Centers and Wildlife Management Areas.
There is no cost to attend, and no RSVP is required. The 10 a.m. workshop will be held at the Hamburg Chamber of Commerce, 403 N. Main St., and the 2 p.m. workshop will be held at Monticello Chamber of Commerce, 335 E. Gains St.
For more information about AEDC and the Rural Services Divisions grant funding applications, visit www.ArkansasEDC.com.
###
About Arkansas Economic Development Commission (AEDC)
Created in 1955 to make Arkansas more competitive in the post-World War II era, the Arkansas Economic Development Commission (AEDC) seeks to create economic opportunity by attracting higher-paying jobs, expanding and diversifying local economies in the state, increasing incomes and investment, and generating positive growth throughout The Natural State. Arkansas is a pro-business environment operating leaner, faster and more focused through a streamlined state government designed to act on corporate interests quickly and decisively. For more information, visit www.ArkansasEDC.com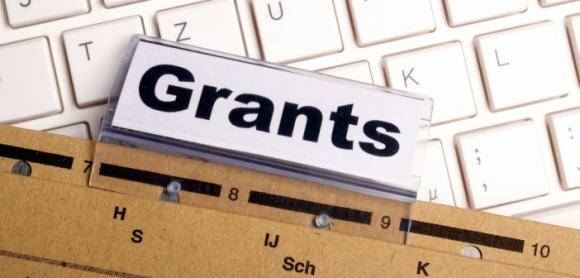 Back to the News Room
CATEGORY:
Rural Services, Workshops