Pinnacle Foods celebrates new warehouse, jobs
October 16, 2018
FOR IMMEDIATE RELEASE
Media Contact:
Brandi Hinkle, MBA, APR
AEDC Director of Communications
[email protected]
501-519-7382 mobile
Pinnacle Foods celebrates new warehouse, jobs

Pinnacle Foods Inc., a consumer packaged foods company with a rich history of conducting business in Fayetteville, today announced the grand opening of its 164,000 square foot warehouse connected directly to its manufacturing building on the southern side of the city.
Fayetteville is the company's frozen meal hub, producing products such as EVOL and Hungry-Man as well as Swanson pot pies for Canadian distribution and other frozen products.
"As one of the largest employers in Fayetteville, we're proud to add nearly 30 more jobs at our facility," said Gabriel Ochoa, plant manager.
Mayor Lioneld Jordan said, "Pinnacle has a long history of creating and maintaining hundreds of jobs in our community. In addition, this project is good for the environment and our economy. We appreciate Pinnacle Foods for being Fayetteville's business partner."
"The location of the warehouse by the plant eliminates additional handling and transportation costs to move finished goods to off-site locations," said Chad Whyte, vice president, Logistics and Warehousing, Pinnacle Foods. "This will eliminate more than 130,000 miles of tractor-trailer traffic from Interstate 49."
Fayetteville's Sustainability Department states that the reduction of miles on the highway equates to approximately 21,452 gallons of fuel saved, which includes a reduction of 218 metric tons of carbon dioxide. These benefits are examples of Pinnacle's commitment to preserve natural resources.
Fayetteville Chamber of Commerce President Steve Clark stated, "Congratulations to Pinnacle on its expansion and to the leadership team for continuing to believe in and invest in Fayetteville for more than a half a century."
"We are excited that Pinnacle Foods has chosen to expand in Washington County," said Mike Preston, Arkansas Economic Development Commission executive director. "Whether it's a filling Hungry-Man meal or a nutritious EVOL bowl, Pinnacle Foods is putting dinner on the American table and Arkansas is proud to be a part of that."

###
About Pinnacle Foods
Pinnacle Foods Inc. (NYSE:PF) is a leading manufacturer, marketer and distributor of high-quality branded food products with a mission of unleashing brand potential. With annual sales in excess of $3 billion, our portfolio includes well-known brands competing in frozen, refrigerated and shelf-stable formats, such as Birds Eye, Birds Eye Voila!, Duncan Hines, Earth Balance, EVOL, Gardein, Glutino, Hungry-Man, Log Cabin, Udi's, Vlasic, and Wish-Bone, along with many others. The company is headquartered in Parsippany, NJ and has nearly 5,500 employees across the U.S. and Canada. For more information, please visit www.pinnaclefoods.com.
About the Department of Economic Vitality
The Department of Economic Vitality is committed to fostering sustainable and equitable economic development throughout the City of Fayetteville. As the City's primary economic development arm, the Department of Economic Vitality serves as a liaison from the City to the contracted entities providing economic development services, as well as the business community.
About the Fayetteville Chamber of Commerce
The Fayetteville Chamber of Commerce has over 1,100 members and serves Fayetteville and the Northwest Arkansas area through economic development, leadership, and community development efforts. The Chamber is also a 5-Star accredited Chamber. Presently there are about 7000 Chambers of Commerce in the United States, and of this total number, only 203 are accredited and the Fayetteville Chamber of Commerce is one of 103 Chambers in the country that are 5-Star accredited. The Fayetteville Chamber is now among the top 1% of all Chambers in the United States engaged in best practices.
About Arkansas Economic Development Commission (AEDC)
Created in 1955 to make Arkansas more competitive in the post-World War II era, the Arkansas Economic Development Commission (AEDC) seeks to create economic opportunity by attracting higher- paying jobs, expanding and diversifying local economies in the state, increasing incomes and investment, and generating positive growth throughout The Natural State. Arkansas is a pro-business environment operating leaner, faster and more focused through a streamlined state government designed to act on corporate interests quickly and decisively.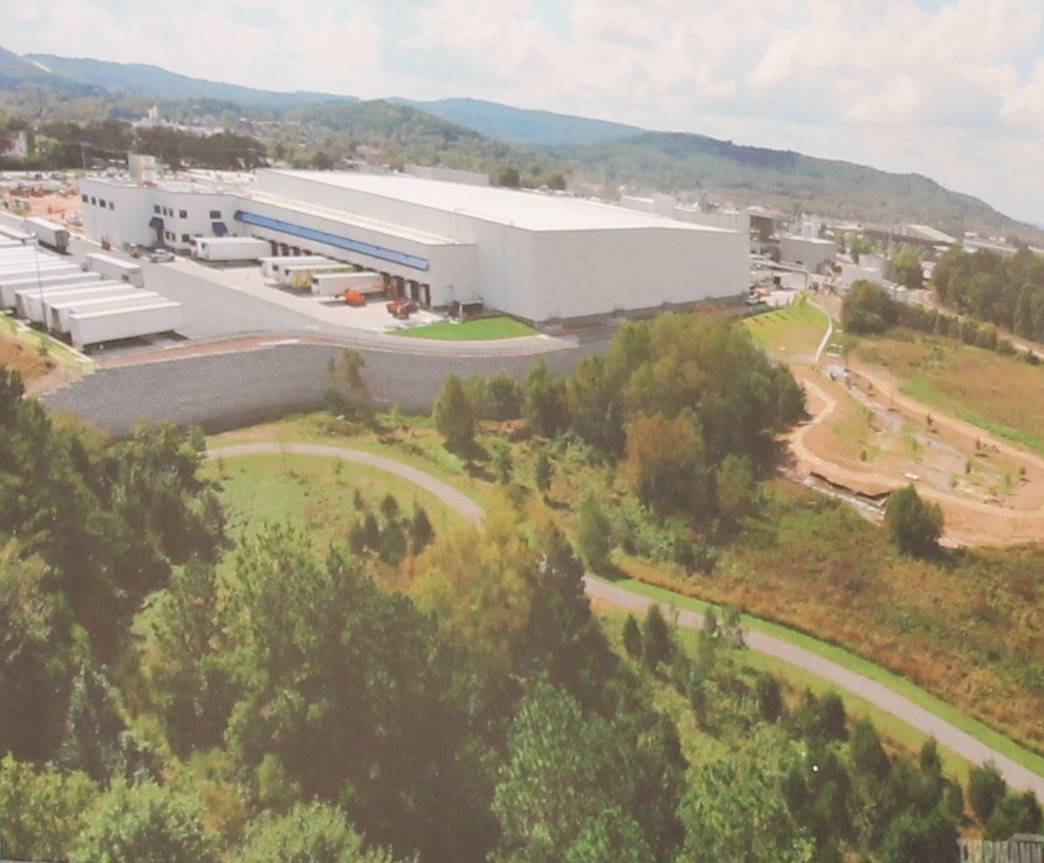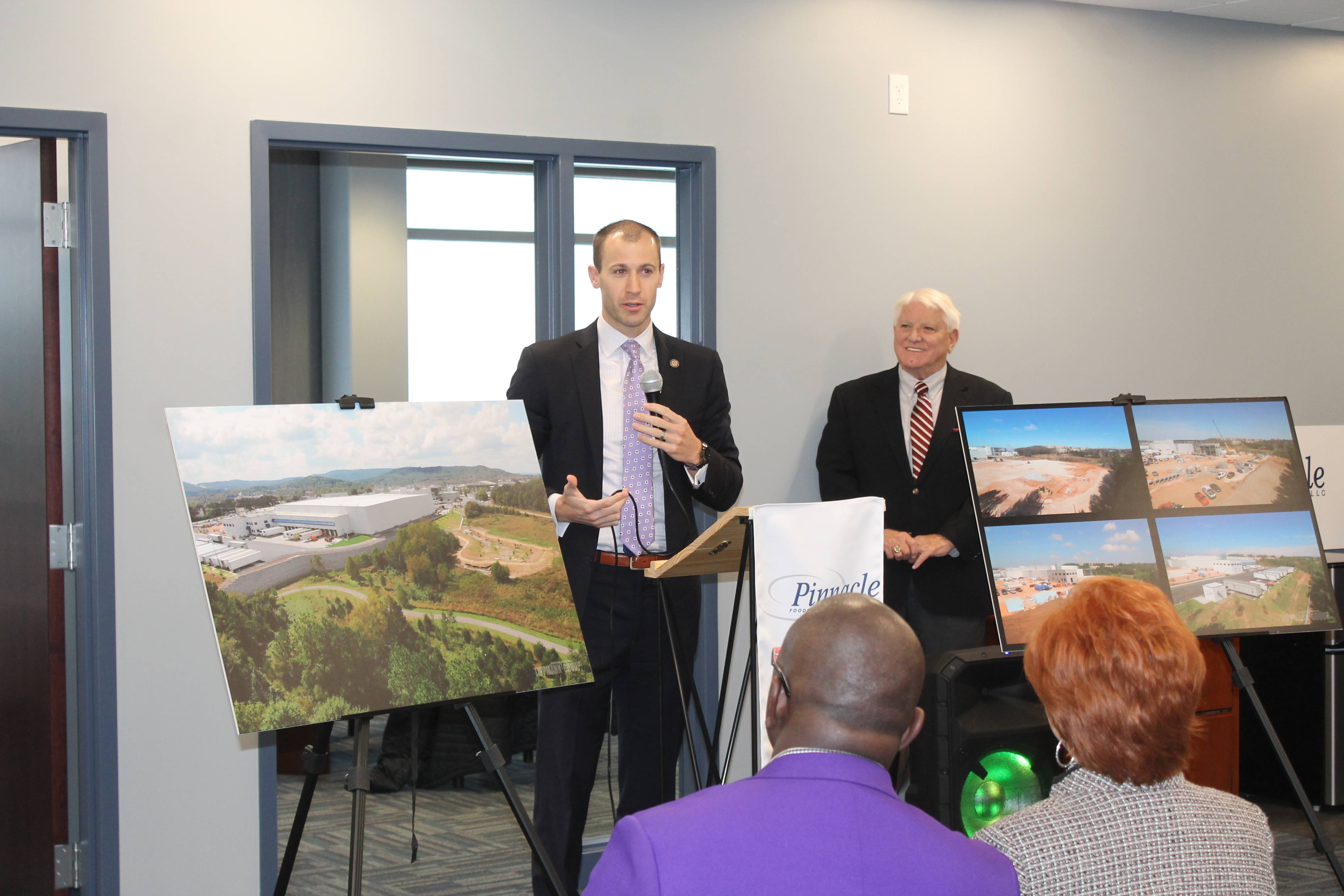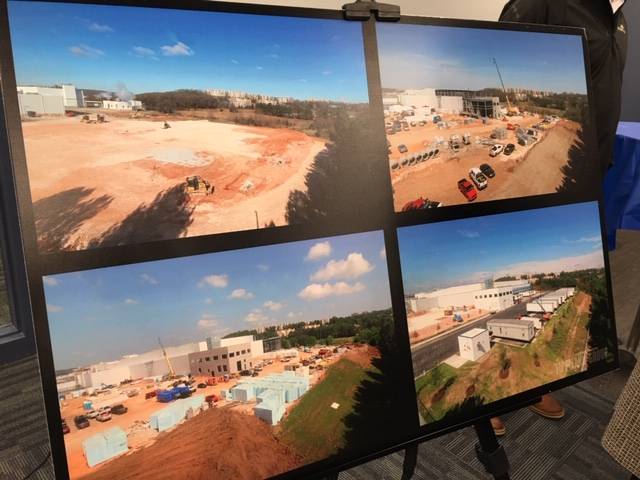 Back to the News Room