Arkansas communities to celebrate national 'Community Development Week' April 22-26
April 18, 2019
FOR IMMEDIATE RELEASE
For Media Inquiries:
Brandi Hinkle – Director of Communications
Arkansas Economic Development Commission
501-519-7382 mobile or
[email protected]
Arkansas communities to celebrate 'Community Development Week' April 22-26
Communities across Arkansas and the nation will recognize the Community Development Block Grant (CDBG) Program during National Community Development Week April 22-26 while celebrating the 44
th
year of the program.
For more than four decades, CDBG has provided local communities with an important source of funds to address affordable housing, and community and economic development needs. The CDBG program provides grants to more than 1,200 local governments across the nation to create neighborhood approaches that improve the physical, economic and social conditions in communities. Every CDBG $1 leverages more than $4 in other funding, bringing additional vital resources to communities.

The Arkansas Economic Development Commission (AEDC) has administered the state's CDBG program since 1983. Each year, AEDC holds public meetings and hearings across the state to obtain citizen input on community needs. Based on that input, AEDC prepares a plan to prioritize and distribute the state's allocated federal CDBG funds.
Last year in Arkansas, 39 communities received grants, totaling more than $15 million. The types of projects ranged from infrastructure and building improvements to creating community programs to serve its citizens.
For example, CDBG funds were used by the City of Eureka Springs in Carroll County to repair damage caused by storm water drainage in a channel parallel to the city's Main Street in the historic business district. The project reinforced the channel while removing and replacing undersized culverts, which had caused widespread flooding and erosion. The project unearthed several buried items, including the frame of an old car.
The White County Children's Safety Center, built in part with CDBG funds, has served more than 3,200 child sexual abuse victims from White, Cleburne, Stone, Independence, Jackson and Woodruff counties in the last 10 years. Specially trained nurses work under the direction of a local pediatrician and Arkansas Children's Hospital for exams, using equipment donated by University of Arkansas Medical Sciences (UAMS). As a result of the project, the center is able to utilize the services of telemedicine equipment so that most victims do not have to travel to UAMS or Arkansas Children's Hospital for services.
Every Child Is Ours, a local nonprofit dedicated to providing books and school supplies in Tuckerman in Jackson County, realized the community's lower income citizens – including children and elderly – had an overwhelming need for food and shelter. CDBG funds helped construct a new building to house a food pantry while expanding drug rehabilitation services, and now sends home 780 backpacks with students to have food for the weekends and additionally serves more than 1,000 people each month with food.
The State of Arkansas will receive $17.8 million to administer in FY19, which runs July 1, 2019, through June 30, 2020. For more information on the Arkansas CDBG program, visit www.ArkansasEDC.com.
###
About Arkansas Economic Development Commission (AEDC):
Created in 1955 to make Arkansas more competitive in the post-World War II era, the Arkansas Economic Development Commission (AEDC) seeks to create economic opportunity by attracting higher-paying jobs, expanding and diversifying local economies in the state, increasing incomes and investment, and generating positive growth throughout The Natural State. Arkansas is a pro-business environment operating leaner, faster and more focused through a streamlined state government designed to act on corporate interests quickly and decisively.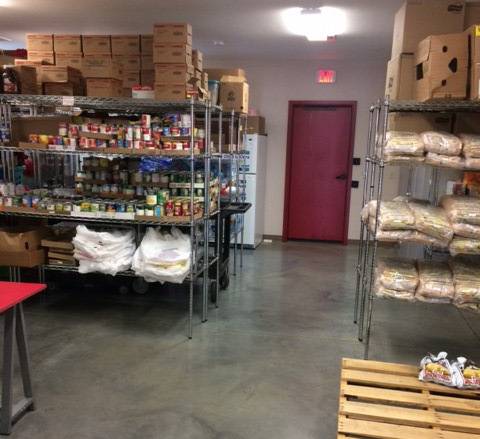 Back to the News Room
CATEGORY:
AEDC, CDBG, Grants, News