Prysmian Group expands operations at Paragould facility
May 06, 2019
FOR IMMEDIATE RELEASE
Media Contact:
Brandi Hinkle, MBA, APR
AEDC Director of Communications
501-519-7382 mobile
Prysmian Group expands operations at Paragould facility
Company to invest $2.8 million, create 12 new positions
Prysmian Group (formerly General Cable) today announced it is expanding its facility in Paragould, Arkansas. As part of the expansion, Prysmian Group plans to invest $2.8 million and create 12 new positions. The facility currently employs 182.
"We have been impressed with our Paragould facility and knew that this was the right place for us to invest our resources," said Dewayne Kirby, interim plant manager for Prysmian. "Thanks to dedicated workers and support from our local and state partners, Paragould is home."
The company designs, develops, manufactures, markets, and distributes copper, aluminum, and fiber optic wire and cable products for the communications, electrical, and energy markets. They are the world's largest manufacturer of wire cables with approximately 100 facilities across the globe.
"We couldn't be more excited that Prysmian has chosen to expand its facility in Paragould," said Arkansas Economic Development Commission Executive Director Mike Preston. "This is a worldwide company that, quite frankly, could have chosen to expand just about anywhere. The fact that they chose Arkansas speaks volumes about our workforce and our business climate."
The facility's roots can be traced to 1989 when Prestolite moved its operations to Paragould. Prestolite operated the Paragould facility until it was acquired by General Cable in 2012, and General Cable became part of Prysmian Group in 2018. Prysmian's Paragould facility is a Tier 2 automotive supplier manufacturing copper wire and cable products for high-end markets.
"For 30 years, Prysmian and its predecessors have found success in Paragould," said Mayor Mike Gaskill. "The workforce here in Paragould is second to none, and I'm hopeful that great things are going to come from this partnership."
###
About Arkansas Economic Development Commission (AEDC)
Created in 1955 to make Arkansas more competitive in the post-World War II era, the Arkansas Economic Development Commission (AEDC) seeks to create economic opportunity by attracting higher-paying jobs, expanding and diversifying local economies in the state, increasing incomes and investment, and generating positive growth throughout The Natural State. Arkansas is a pro-business environment operating leaner, faster and more focused through a streamlined state government designed to act on corporate interests quickly and decisively. For more information, visit www.ArkansasEDC.com.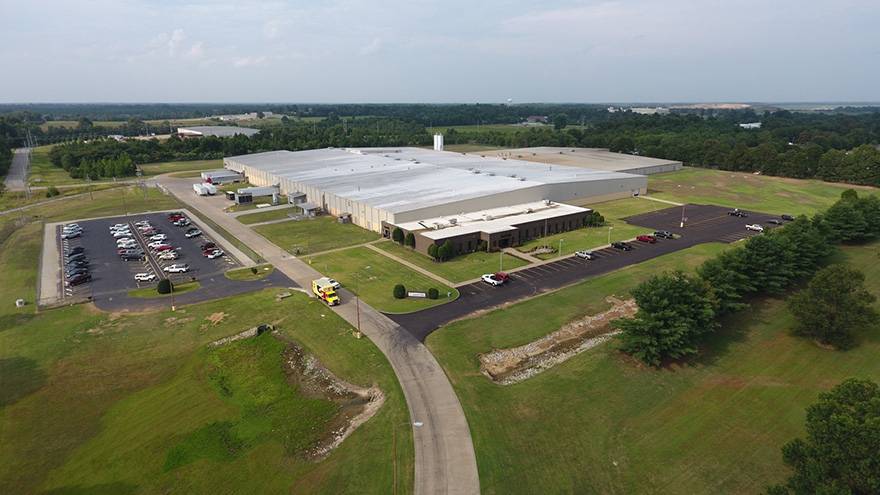 Back to the News Room
CATEGORY:
Business Expansion, News