Governor Asa Hutchinson honors five Arkansas companies for Excellence in Global Trade
May 23, 2019
Governor Asa Hutchinson today presented five Arkansas companies with the Governor's Award for Excellence in Global Trade during an awards luncheon at the Governor's Mansion. The annual awards luncheon recognizes exporting excellence among the state's manufacturers and service providers.

"The amount of goods and services that Arkansas companies export each year continues to rise," said Governor Hutchinson. "Global trade is vital to our state's economic well-being, and I applaud these companies for making decisions that not only improve their bottom lines but also provide jobs and opportunities for Arkansans."

Before the awards were presented, Roby Brock, CEO of Talk Business & Politics, moderated a panel discussion on exporting with Governor Hutchinson and Thomas F. "Mack" McLarty, chairman of McLarty Associates, an international advisory firm based in Washington D.C.

"We were fortunate to have not one but two excellent speakers at the Governor's Award for Excellence in Global Trade Event this year," said the Arkansas District Export Council (ArDEC) Chair Lenka Horakova. "They offered insight into successful export strategies and discussed the recent trade negotiations with China."

The following companies were recognized during the awards' luncheon:

Arkansas Rising Star: Bio-Tech Pharmacal Inc.
Small Company Exporter: Pinnacle Energy Services Inc.
Medium Manufacturer Exporter: Tanners Team Sports Inc.
Large Manufacturer Exporter: Welspun Tubular LLC
Agricultural Award: Southwestern Sales Company
According to U.S. Commerce Department data, Arkansas' export shipments of merchandise in 2018 totaled $6.5 billion. The top three target countries were Canada ($1.21B), Mexico ($870M) and Saudi Arabia ($397M). The top three exports were: Aircraft/Spacecraft ($997M), Machinery ($612M) and Arms and Ammunition ($470M).

COMPANY PROFILES

Arkansas Rising Star – Bio-Tech Pharmacal Inc.
Bio-Tech is a dynamic international nutraceutical company based in Fayetteville. It has grown consistently since 1984 thanks to its high-quality products and successful implementation of its export strategies in the Netherlands, Germany, Austria, Italy, Saudi Arabia, United Arab Emirates, Yemen, Qatar, Bahrein, Myanmar, Mongolia, Australia and New Zealand.

In addition to the marketing of nutrition supplements generated by its original research, Bio-Tech is the U.S. partner of many leading international healthcare companies (McKesson, Cardinal Health, Emerson, AmerisourceBergen); over a hundred scientific research agencies and universities (Mayo Clinic, Cleveland Clinic, Harvard Medical, Emory Global Health Institute, etc.); advocacy and non-profit organizations (Grassroots Health, Vitamin D Council) as well as individual consumers around the world.

Implementation of innovative business practices and corporate social responsibility standards were the main drivers of Bio-Tech's success in international business development and helped accelerate revenue growth over the years.

Small Company Exporter – Pinnacle Energy Services Inc.
Pinnacle Energy Services (PES) is a small building engineering consulting firm located in Fayetteville. Since 2009, the firm has provided engineering design and sustainability consulting primarily in the Midwest. In 2014, PES began working with TakaSolutions (Taka) consulting firm in Dubai. PES has provided Taka engineering, energy auditing, and system testing consulting services.

The partnership with Taca allowed PES to collaborate on some of the largest, high-profile buildings in the world. The PES team has been able to remotely access and provide its services to take advantage of this export opportunity.

Medium Manufacturer Exporter – Tanners Team Sports Inc.
Tanners is the world's leading supplier of baseball accessories and training gear. It also products accessories for basketball and for tennis and a complete line of pickleball products.

The company was founded in 1990 in Richmond, VA and relocated to Hot Springs in 2002. Most of Tanners' sales are derived domestically. However, exports are vital to the company's position as the global leader in its categories and the company ships to every baseball-playing country worldwide.

In order to improve its international distribution strategy, the company engaged a global sporting goods sales expert and an in-house international sales representative. Tanners selected individual master distributors for major markets and a large multi-country master distributor to serve dealers and logistics in Europe. As its international presence grows, Tanners adds new countries to its export portfolio every year. In the last three years, the company expanded exports to South Korea, UAE, the Czech Republic, Botswana, Denmark, and Greece.

Large Manufacturer Exporter – Welspun Tubular LLC
Welspun Tubular LLC was established in 2007 at an 800‐acre site adjacent to the Little Rock Port, starting its state-of-art operation in 2008. At its inauguration, the company's investment and employment was $250 million and 350 people respectively, providing an important economic boost to the region. By 2018, Welspun had invested an additional $350 million. Today, the company employs more than 1,040 people and manufactures some of the highest‐quality large and small‐diameter steel line pipe in the oil and gas sector.

The Little Rock facility has supplied more than 8,527 miles of pipes -- enough to stretch from Houston to Dubai. The company has complex logistics operations, managing 350 barges; 4,000 trucks and 7,000 rail cars with inbound and outbound capabilities. With a global presence and shipping to major oil and gas producers, Welspun has been able to consistently grow its exports to Canada. Last year Welspun executed contract of $31M in Canada which is 7 percent increase from previous year.

Agricultural Award – Southwestern Sales Company
Southwestern Sales Company has been supporting the agricultural livestock industry in the United States for more than 40 years. The poultry industry has utilized Southwestern Sales' Polylite brand for barn curtains as the standard in open-sided natural live production housing.

In 2009, Southwestern Sales Company recognized new opportunities in the international market. The company identified the need for curtains for the agricultural live production industry in the developing world where electric power supply is less stable. The company hired Spanish speaking personnel and added distributors in countries including Mexico, Guatemala, Costa Rica, Panama, Nicaragua, Colombia, Malaysia, and Australia. Thanks to international export revenues, the company has prospered and maintained a growing employee base.

###

About Arkansas District Export Council (ArDEC)
The Arkansas District Export Council (ArDEC) is a non-profit organization comprised of members of Arkansas' exporting community. ArDEC members are appointed and actively encourage manufacturers across the state to consider exporting as growth opportunity. The ArDEC strives to reduce barriers to exporting by providing guidance, training and connections that facilitates exporting. The Governor's Award for Excellence in Global Trade originated in 2010 by joint efforts of the Arkansas District Export Council, the Arkansas Economic Development Commission, the U.S. Commercial Services and the Arkansas World Trade Center.

About Arkansas Economic Development Commission (AEDC)
The Arkansas Economic Development Commission (AEDC) seeks to create economic opportunity by attracting higher-paying jobs, expanding and diversifying local economies in the state, increasing incomes and investment, and generating positive growth throughout The Natural State. Arkansas is a pro-business environment operating leaner, faster and more focused through a streamlined state government designed to act on corporate interests quickly and decisively. For more information, visit www.ArkansasEDC.com.



Media Contacts:
Lenka Horakova, Chair
Arkansas District Export Council (ArDEC)
[email protected]
501-324-5694

Brandi Hinkle, MBA, APR
AEDC Director of Communications
[email protected]
501-519-7382 mobile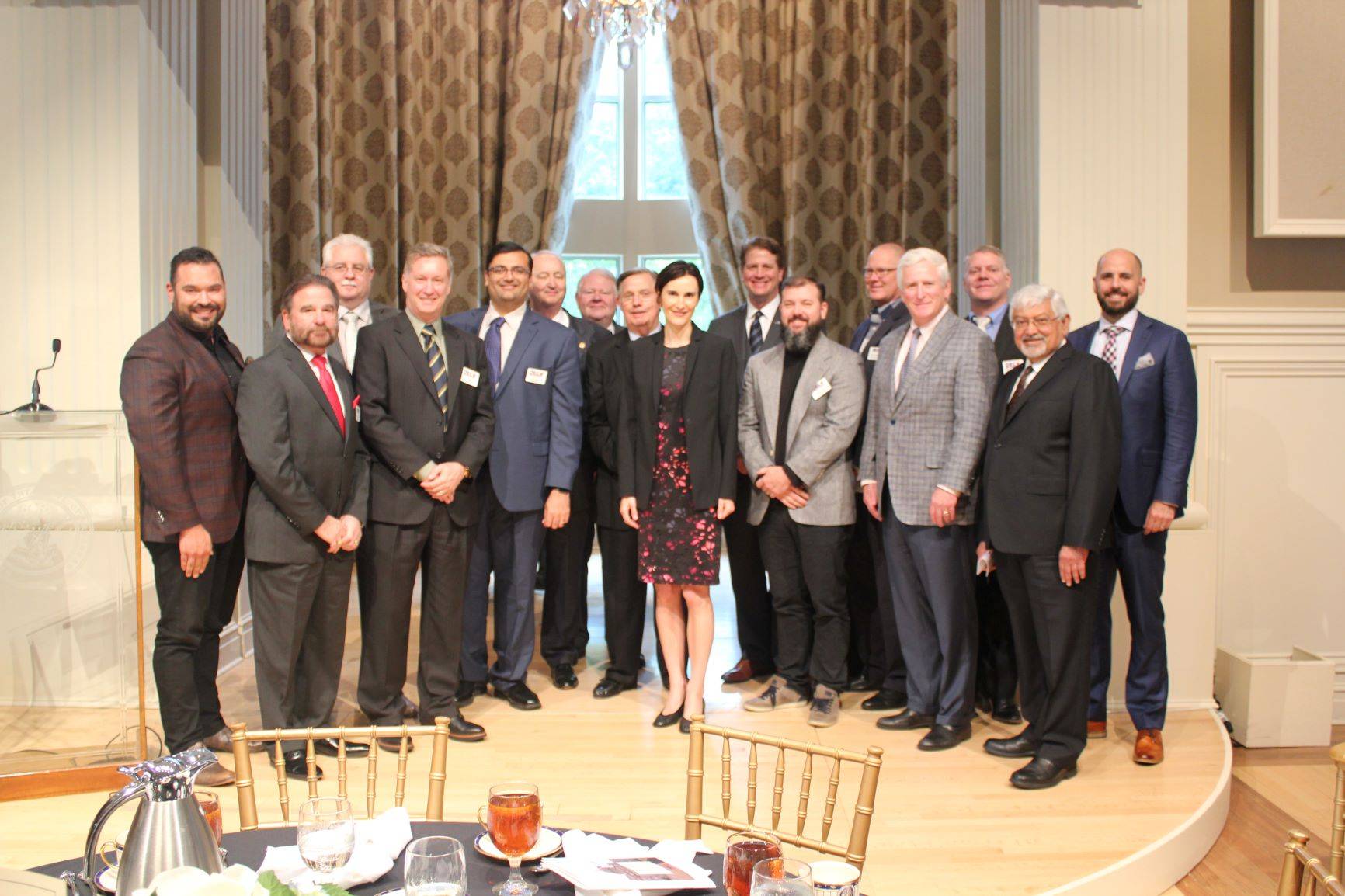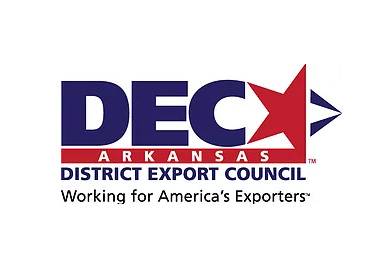 Back to the News Room
CATEGORY:
Governor Asa Hutchinson, News