State and local officials break ground at Koppers' North Little Rock facility
October 06, 2020
NORTH LITTLE ROCK – Governor Asa Hutchinson; Arkansas Economic Development Commission Executive Vice President Clint O'Neal; North Little Rock Mayor Joe Smith; Pulaski County Judge Barry Hyde; and President and CEO of the North Little Rock Chamber of Commerce John Owens joined Koppers CEO Leroy Ball and company employees for a groundbreaking ceremony to mark the beginning of the company's expansion at its North Little Rock facility.


Koppers is a global provider of treated wood products. Earlier this year, the company announced plans to expand its North Little Rock operations. As part of the expansion, the company will invest a minimum of $23 million and increase the number of workers at its North Little Rock facility over the next two years.
To view photos from the event, click HERE. Media outlets are welcome to use photos. Please attribute credit to the Governor's Office.
###
About the Arkansas Economic Development Commission
The Arkansas Economic Development Commission (AEDC), a division of the Arkansas Department of Commerce, seeks to create economic opportunity by attracting higher-paying jobs, expanding and diversifying local economies in the state, increasing incomes and investment, and generating growth throughout The Natural State. Arkansas is a pro-business environment operating leaner, faster and more focused through a streamlined state government designed to act on corporate interests quickly and decisively. For more information, visit www.ArkansasEDC.com. The Arkansas Department of Commerce is the umbrella department for workforce and economic development drivers. Its divisions and regulatory boards include Division of Aeronautics, Waterways Commission, Wine Producers Council, Division of Workforce Services, Office of Skills Development, State Bank Department, Insurance Department, Securities Department, Economic Development Commission and Development Finance Authority. It was established July 2019 as part of Governor Asa Hutchinson's wide-sweeping efficiency and transformation efforts to reduce 42 cabinet agencies to 15 while maintaining services for all Arkansans.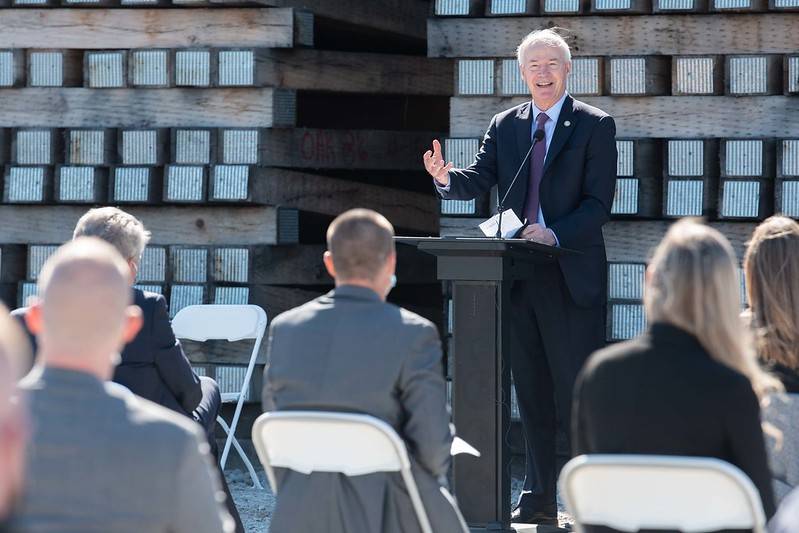 Back to the News Room