Nestlé to expand production facility in Jonesboro
December 23, 2020
JONESBORO, Ark. (December 23, 2020) – Nestlé today unveiled that it will invest more than $100 million to expand the company's production facility in Jonesboro, Ark., to include a new line to produce Hot Pockets® brand sandwiches. As part of the expansion, the company plans to hire at least 100 new employees over two years, as well as renovate and add 90,000 square feet to its facility.
"Consumers are embracing eating at home like never before and rediscovering the frozen category, an evolution brought on by the pandemic that is showing signs of taking hold for the long term," said Mike Mahon, Factory Manager. "As we embrace the trend and plan for the future, we're excited to be investing in our Jonesboro factory to support our Hot Pockets business."
Nestlé USA is the largest food and beverage company in the United States. The company opened its Jonesboro facility in 2002 and has undergone several expansions over the years. Nestlé Jonesboro currently has approximately 750 fulltime employees who produce frozen foods for the Stouffer's®, Lean Cuisine®, DiGiorno®, Tombstone®, and Sweet Earth® brands.
"Nestlé's many successful years in Arkansas are a great testament to our business climate and the quality of our workforce, which has persuaded the company's leaders that Jonesboro is the perfect location for this expansion," Gov. Asa Hutchinson said. "Success breeds success, which means we are going to see more great things from the Hot Pockets project."
Hot Pockets debuted in 1983 and was acquired by Nestlé in 2002.
"Almost 20 years ago, Nestlé chose to locate in Jonesboro because their forward-thinking leaders knew that Jonesboro and Nestlé were both primed to grow," Jonesboro Mayor Harold Perrin said. "Together we have. Nestlé has shown they are more than a business; they are part of the Jonesboro family."
"Arkansas continues its momentum of increasing good jobs and improving quality of life for our citizens," said Secretary of Commerce Mike Preston. "Nestlé has been a valued community partner for decades, and I'm pleased that they have continued to place their trust in the Northeast Arkansas workforce."
"Once again, Nestlé has shown how it continues to invest in the communities they call home," Mark Young, president and CEO of the Jonesboro Regional Chamber of Commerce, said. This expansion is the latest example of Nestlé's commitment to Jonesboro. The combination of Nestlé's products and Jonesboro's people is heading into its second generation together. We are as excited about our future as we are proud of our history."
The company plans to begin construction in January.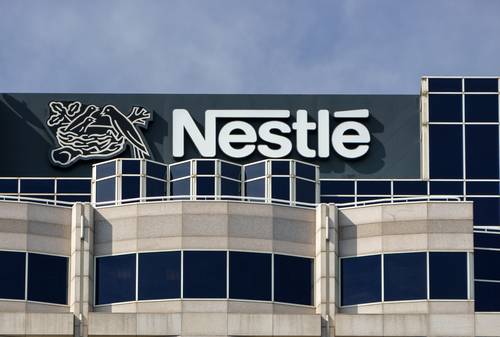 Back to the News Room
CATEGORY:
AEDC, Business Expansion, News