Registration open for 2021 Rural Development Conference
March 31, 2021
LITTLE ROCK, Ark. – Registration is now open for the 2021 Arkansas Rural Development Conference, the state's annual event open to those interested in improving the quality of life in Arkansas' rural communities. Hosted by the Arkansas Economic Development Commission (AEDC) Division of Rural Services, this year's conference will be held October 19-21 at the Red Wolf Convention Center in Jonesboro.
"We look forward to bringing communities together at the Rural Development Conference each year," Arkansas Secretary of Commerce Mike Preston said. "After the cancellation of last year's conference due to COVID concerns, we are especially excited to continue the tradition once again this fall. I encourage our community leaders to join us on October 19-21 for the opportunity to learn, network, and share best practices as we work together to ultimately improve the economy across the state."
During the conference, participants will have the opportunity to learn more about the many programs and services available through AEDC that assist rural communities and their leaders with development, planning, and revitalization efforts. Planned breakout session topics include: Governor's Broadband Plan and Grant Program, American Rescue Plan Resources, Federal Grant Resources, Cyber Security, Pathways to Treatment and Peer Recovery Program, Minority and Women Owned Small Business and Start-ups.
For more information or to register online, visit: https://www.eventbrite.com/e/2021-arkansas-rural-development-conference-registration-147002463325
###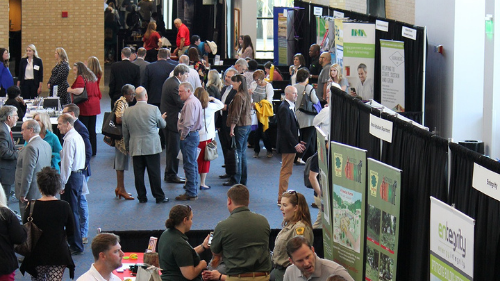 Back to the News Room