Texarkana Earns AEDC 'Competitive Community' Designation
April 13, 2022
TEXARKANA, Arkansas (April 13, 2022) – The Arkansas Economic Development Commission today announced that Texarkana is the latest city to complete the state's Competitive Communities Initiative (CCI). The CCI evaluation is used to ensure that Arkansas communities are prepared to successfully compete for jobs and investments.
Governor Asa Hutchinson, Secretary of Commerce Mike Preston, Texarkana Mayor Allen Brown, and President and CEO at AR-TX Regional Economic Development Inc. Rob Sitterley spoke at the announcement in Texarkana this morning.
"Our citizens deserve the best, and we will do whatever we can to bring the best jobs to the state," Governor Hutchinson said.
Texarkana is the eighth community in the state that has received CCI designation. Each CCI community has learned how to identify ways they can be more competitive in their economic development organizational structure, economic development funding, workforce, and product readiness. Most communities have opportunities to become more competitive in one or more of the areas.
"CCI is the ideal way for communities to evaluate how well-prepared they are to attract jobs and investment to their area," said Secretary Preston. "We developed the program with specific goals in mind because we want our communities – and our state – to do everything possible to raise salaries and quality of life for our citizens. I urge all of our communities to learn more about the program and how it could help them."
Best practices in the field of economic development were used to determine the standards for the Competitive Communities Initiative. An evaluation program is implemented at the community level to provide for a third-party assessment and recommendations for improvement.
"The CCI designation confirms we have the tools, resources and team in place to get the job done with the highest level of precision and professionalism," Sitterley said. "CCI designated communities are in a class of their own, and Texarkana is thrilled to be among them."
A team of evaluators from AEDC and its partners uses the information to help communities better understand any gaps or weaknesses that could negatively affect economic growth; learn from best practices and receive guidance from economic development professionals; educate community leaders on their competitive standing and readiness; and utilize the outcome of the evaluation in improving their success in attracting investments and jobs.
For more information on the AEDC Competitive Communities Initiative, including how communities can complete the process, visit www.arkansasedc.com/cci or call 1-800-ARKANSAS.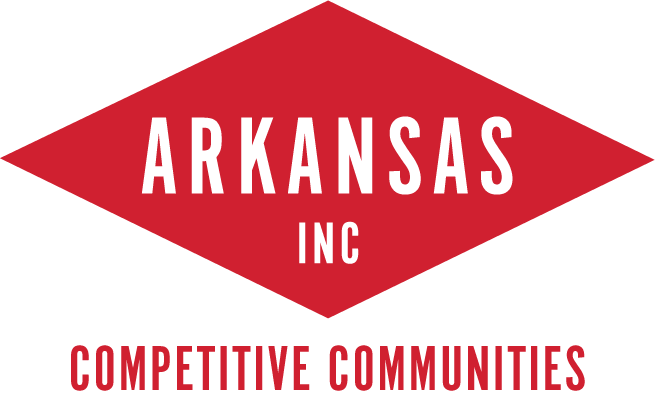 Back to the News Room