More Than 150 Entrepreneurs, 30 Buyers Participate in AEDC 'Matchmaker' Event
May 20, 2022
LITTLE ROCK, Arkansas (May 20, 2022) – One hundred and fifty-three entrepreneurs and 33 buyers participated in the Arkansas Economic Development Commission's (AEDC) 'Matchmaker Event,' held on May 11 at Heifer International in Little Rock. The annual event "matches" minority and women-owned businesses with private and public sector buyers for contract opportunities in a series of 15-minute, pre-arranged appointments. Five workshops provided information on government contracting, small business resources, entrepreneurship, financing, and marketing.
Sidney Moncrief, a lifelong entrepreneur with more than 34 years of company startup experience and founder of six successful companies from retail automotive to people development and consulting, was the keynote speaker for the free one-day event.
Moncrief has been beloved to Arkansas Razorback fans since his time as a standout basketball player for the university. He eventually went on to play professionally and serve on the coaching staffs of the Dallas Mavericks, Golden State Warriors, and the Milwaukee Bucks. In his speech, Moncrief discussed methods that business owners can utilize to improve their leadership and enhance their team to ultimately build a stronger business.
Other speakers included AEDC Deputy Director Clint O'Neal, Director of AEDC's Minority and Women-Owned Business Enterprise (MWOBE) Esperanza Massana Crane, and representatives from Arkansas Procurement Technical Assistance Center (APTAC), Venture Center, Arkansas Capital Corporation, The Conductor, Small Business and Technology Development Center (SBTDC), Rock It! Lab, Small Business Administration (SBA), and Team SI.
"More than 200 meetings were scheduled between buyers and suppliers at the Matchmaking Event," Massana Crane said. "This translates into more than 200 opportunities for minority and women-owned businesses to sell their products and services, develop great relationships, and ultimately pursue a contract opportunity."
The event was presented by AEDC's MWOBE Division whose mission is to facilitate the growth, development and expansion of minority and women-owned businesses by helping them gain access to valuable information, new market opportunities, and financial resources. The MWOBE Division partnered with the Arkansas District Office of the SBA and the APTAC. Sponsors included Arkansas Capital Corporation, Centennial Bank, the National Institute of Governmental Purchasing's Institute for Public Procurement, Arvest Bank, Bill and Hillary Clinton National Airport, and Razor Chemical Inc.
Click HERE to view photos from the event. Members of the media are welcome to use photos with attribution to AEDC.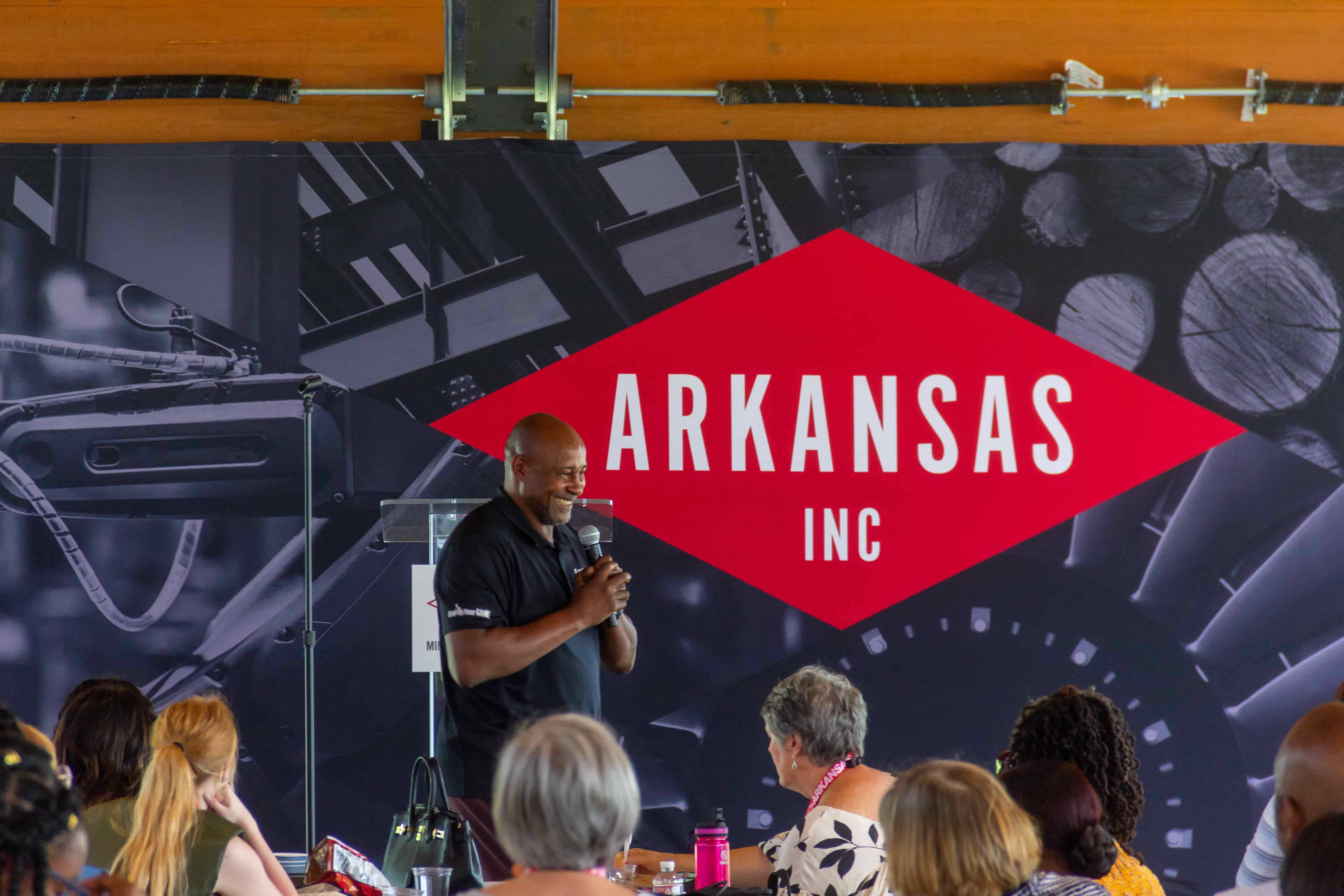 Back to the News Room