Gränges Breaks Ground on Battery Cathode Foil Expansion in Newport, Arkansas
December 19, 2022
NEWPORT, Arkansas (December 19, 2022) – Gränges, a manufacturer of aluminium for various foil applications, broke ground today on an expansion at its Newport facility. The expansion positions Gränges as the first company in the U.S. to invest in battery cathode foil (BCF) production. Today's announcement builds on previous investments in Newport over the past three years.
"We continue to invest in the foil industry benefiting our customers, employees and the communities in which we operate", says Gränges Americas President, Patrick Lawlor. "Gränges is excited to lead the way in battery foil development partnering with the State of Arkansas to invest in this exciting new high-growth industry."
The expansion is a result of increased demand for battery cathode foil in electric vehicles and markets moving toward battery-driven electrification. The expansion will create 43 new jobs and include equipment for finishing and a clean room necessary for BCF production.
"Gränges is a great example of how foreign direct investment improves economic conditions for Arkansas communities, but also how our state's business climate improves the bottom line for the international companies who choose to locate here," said Governor Asa Hutchinson. "From a dedicated workforce to low business costs to a central location for distribution, Arkansas is gaining recognition throughout the world as a state that prioritizes company needs and new technologies from research to market. I'm pleased that Gränges chose Arkansas and look forward to watching them continue to grow and prosper."
Arkansas was one of several locations being considered for the project and a natural fit given Gränges' Newport facility has a long history of high-end foil application development.
"Arkansas is pleased that Gränges has selected Newport as the site of this ground-breaking facility," said Secretary of Commerce Mike Preston. "We are looking forward to partnering with the company in their efforts to invest in and grow the labor force in Newport as well as increase the domestic production of battery cathode foil. We believe that Arkansas is the perfect fit for what the future has in store for Gränges."
BCF is a critical component for lithium-ion batteries, which are essential in the production of electric vehicles. Gränges is widely recognized for its global footprint, its focus on sustainability, and its expertise in aluminium alloy development.
"Gränges and the Newport Economic Development Commission have forged a great working relationship that benefits the community and the company," states Jon Chadwell, Director of Economic Development. "Newport is blessed with great corporate citizens like Gränges, and we are excited to work with them to produce this product that is vital for the future of the automotive industry."
"Newport has experienced a lot of industrial growth over the last twenty years," said David Stewart, Mayor of Newport. "Gränges revitalized a practically abandoned plant and brought high paying, quality jobs back to our community. We are so glad they chose Newport for this expansion."
Gränges expects battery cathode foil production to be available in the first quarter of 2024.
About Gränges
Gränges is an aluminium technology company who drives the development of lighter, smarter, and more sustainable aluminium products and solutions. The company offers advanced materials that enhance efficiency in the customers' manufacturing process and the performance of the final products. Gränges' innovative engineering has transformed the industry for more than 125 years, and the company holds leading positions in rolled products for thermal management systems, speciality packaging and selected niche applications. Gränges has production facilities and conducts sales on three continents: Asia, Europe, and Americas. The total annual production capacity amounts to 570 ktonnes. Gränges has 2,700 employees and the share is listed on Nasdaq Stockholm. More information is available at www.granges.com.
About the Arkansas Economic Development Commission (AEDC)
The Arkansas Economic Development Commission (AEDC), a division of the Arkansas Department of Commerce, seeks to create economic opportunity by attracting higher-paying jobs, expanding, and diversifying local economies in the state, increasing incomes and investment, and generating growth throughout The Natural State. Arkansas is a pro-business environment operating leaner, faster and more focused through a streamlined state government designed to act on corporate interests quickly and decisively. For more information, visit www.ArkansasEDC.com. The Arkansas Department of Commerce is the umbrella department for workforce and economic development drivers. Its divisions and regulatory boards include Division of Aeronautics, Waterways Commission, Wine Producers Council, Division of Workforce Services, Office of Skills Development, State Bank Department, Insurance Department, Securities Department, Economic Development Commission and Development Finance Authority. It was established July 2019 as part of Governor Asa Hutchinson's wide-sweeping efficiency and transformation efforts to reduce 42 cabinet agencies to 15 while maintaining services for all Arkansans.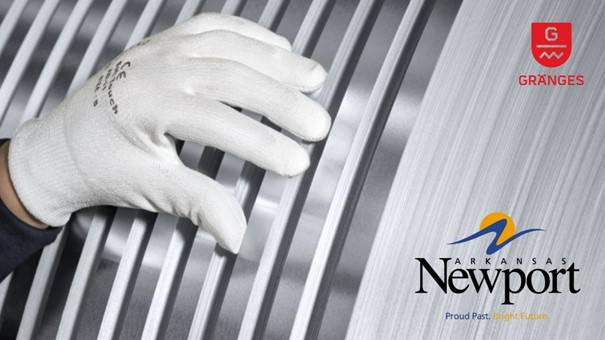 Back to the News Room