Owens Corning Announces Plan to Build Facility in Russellville, Create 50 New Jobs
February 27, 2023
RUSSELLVILLE, Ark. (February 27, 2023) – The State of Arkansas announced today that Owens Corning, a global building and construction materials leader based in Toledo, Ohio, is expanding its presence in Arkansas with a new 150,000-square-foot facility in Russellville, creating 50 new jobs over two years. This marks Owens Corning's third expansion in two years in Arkansas– the first two of which were located in Fort Smith.
In February 2021, Owens Corning announced that it would build a new 550,000-square-foot manufacturing facility in Fort Smith to produce fiberglass composite materials. In October 2022, the company announced a second expansion at the Fort Smith facility to invest an additional $24.5 million for machinery and new construction that would lead to the creation of 50 new jobs.
"Expanding Owens Corning's Foamular® NGX™ production with this new facility will advance our ability to create sustainable solutions in the building materials industry and better serve the growing needs of our customers," said Rodney Wideman, Vice President and General Manager of Foam Insulation, Owens Corning. "We are excited to join the Russellville community and have appreciated the continued support and partnership with the State of Arkansas."
Owens Corning has maintained a presence in Arkansas since 1985 with its Fort Smith facility. The company plans to start production in Russellville in 2025 where it will produce Foamular® NGX™ extruded polystyrene (XPS) insulation for applications spanning commercial and residential building.
"Manufacturing is vital to the Arkansas economy, and I am excited to see Owens Corning continue to invest in our state and our workforce," said Governor Sarah Huckabee Sanders. "When our existing businesses choose to not only expand here, but to expand in new communities, it speaks volumes about the confidence they have in our business climate and our people."
Owens Corning has been a Fortune 500® company for 68 consecutive years. Consistent with its mission to build a sustainable future through material innovation, the company has been recognized with awards and top rankings from several external organizations, including 3BL (#1 on the 100 Best Corporate Citizens list for four consecutive years), CDP ("A List" for climate and water), the Dow Jones Sustainability World Indices for 13 consecutive years, and Ethisphere Institute (one of the World's Most Ethical Companies) for the past five years.
"The team at AEDC is pleased to once again work with Owens Corning and to welcome the company to Russellville," said Clint O'Neal, executive director of the Arkansas Economic Development Commission. "Russellville continues to make great strides toward becoming an even more attractive community to call home and operate a business, and today we celebrate the results of their efforts. My congratulations to the Chamber, Alliance, and local leaders for their work in attracting Owens Corning to the community."
"The Chamber is thrilled to welcome Owens Corning to our region's growing economy," said Dr. Megan Selman, President and CEO, Russellville Area Chamber of Commerce and Russellville Regional Economic Development Alliance. "After working closely with their project team over the last year, it is clear why this company has topped the list of 100 Best Corporate Citizens for the past four years. They are a great fit for our community, and I look forward to supporting them as they establish and grow locally. Owens Corning was looking at several locations, but Russellville stood above the rest with our dedicated workforce, competitive business environment, location, and excellent quality of life. This is an exciting day for Russellville."
About Owens Corning
Owens Corning is a global building and construction materials leader committed to building a sustainable future through material innovation. Our three integrated businesses – Composites, Insulation, and Roofing – provide durable, sustainable, energy-efficient solutions that leverage our unique material science, manufacturing, and market knowledge to help our customers win and grow. We are global in scope, human in scale with approximately 19,000 employees in 31 countries dedicated to generating value for our customers and shareholders and making a difference in the communities where we work and live. Founded in 1938 and based in Toledo, Ohio, USA, Owens Corning posted 2021 sales of $8.5 billion. For more information, visit www.owenscorning.com.
About the Arkansas Economic Development Commission
The Arkansas Economic Development Commission (AEDC), a division of the Arkansas Department of Commerce, seeks to create economic opportunity by attracting higher-paying jobs, expanding, and diversifying local economies in the state, increasing incomes and investment, and generating positive growth throughout The Natural State. Arkansas is a pro-business environment operating leaner, faster and more focused through a streamlined state government designed to act on corporate interests quickly and decisively. For more information, visit www.ArkansasEDC.com.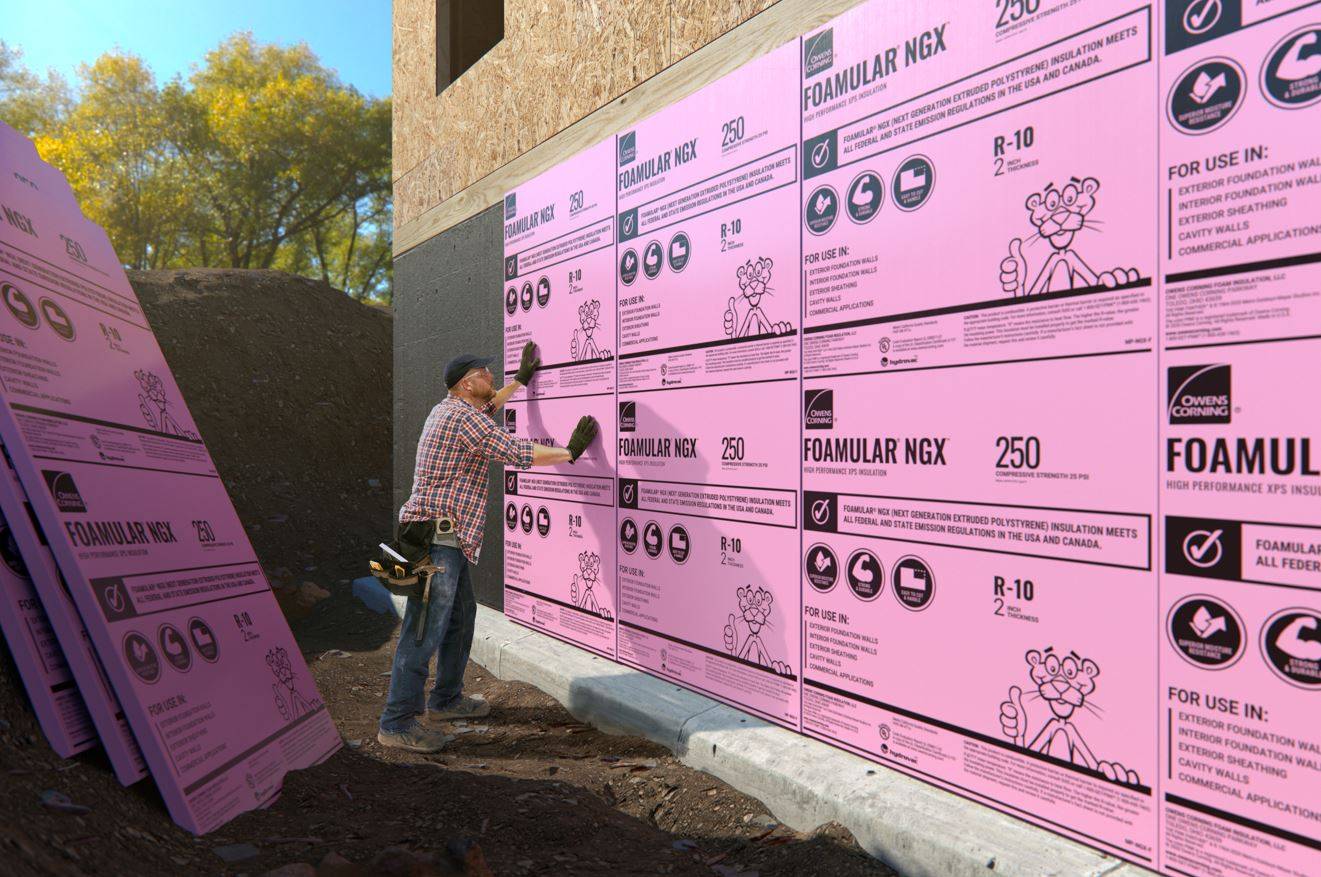 Back to the News Room