FarmaKeio Custom Compounding Enhances Healthcare Services Through Acquisition of State-of-the-Art Compounding Pharmacy
October 20, 2023
Former site of US Compounding is acquired by up-and-comer in custom compounded pharmaceuticals, FarmaKeio, as part of ongoing expansion to support availability and delivery of custom compounded medications nationwide.
Conway, Ark. (October 20, 2023)
–
FarmaKeio Custom Compounding
, a trailblazing pharmaceutical company, announces the acquisition of its newest location in Conway. This new facility represents a significant advancement in FarmaKeio's mission to support the revolution of healthcare by providing personalized compounded medications and service excellence to patients and practitioners across the country.
The new facility represents a $2.29 million investment for FarmaKeio, and the company expects to create 74 new jobs in the area.
"Today marks a momentous occasion for FarmaKeio as we proudly inaugurate our new Custom Compounding facility in Conway," said Dan DeNeui, CEO of FarmaKeio. "This state-of-the-art facility signifies our unwavering commitment to personalized patient care. We are excited about the possibilities this facility brings and are optimistic about its potential to further enhance our ability to positively impact patient lives."
FarmaKeio Custom Compounding has already made its footprint in the South with its headquarters in Richardson, Texas. This new facility will provide more space for not only service and product lines, but also research, testing, and development. The 16,000 square-foot facility boasts advanced compounding and laboratory equipment, ample office space, large production areas, including sterile and non-sterile work areas and a warehouse for storage.
"Congratulations to FarmaKeio on the acquisition of its newest facility in Arkansas and congratulations to the team in Conway for securing this major investment," said Governor Sarah Huckabee Sanders. "In my administration, we're doing everything we can to make announcements like this regular by cutting taxes, investing in education, and building up a robust workforce."
With this expansion, FarmaKeio Custom Compounding is expected to reach more markets with its already substantial production volume of compounded hormone medications and in-demand peptide medications that support tailored integrative health treatment plans designed for individual patients. Hormone imbalances and specific medical conditions often require tailored medications to achieve optimal results, and this new facility empowers patients to receive precisely what they need, when they need it. By compounding medications to exact dosages, eliminating allergens and offering alternative delivery methods, FarmaKeio Custom Compounding helps ensure that patients can experience personalized therapies for enhanced outcomes and improved quality of life.
"FarmaKeio Custom Compounding is a fast-growing company, and the State of Arkansas is proud to be the home for their next location," said Clint O'Neal, executive director of the Arkansas Economic Development Commission. "Congratulations to the City of Conway, the Conway Development Corporation, and local stakeholders on this exciting new announcement."
Looking ahead, the global brand FarmaKeio Pharmacy Network envisions developing the facility to include space for a second location for FarmaKeio Outsourcing. FarmaKeio Outsourcing is a 503B FDA-registered facility renowned for its patented pellet formulated with triamcinolone.
"As the fastest growing city in Arkansas, we welcome another fast-growing company to the city," said Conway Mayor Bart Castleberry. "We thank FarmaKeio Custom Compounding for choosing Conway and for adding to the diverse array of job opportunities for our people."
"Congratulations to FarmaKeio on the facility purchase in Conway to meet increasing demand for their products and services," said Faulkner County Judge Allen Dodson. "A growing company with a culture of innovation in pharmaceuticals and custom compounding is welcomed in Faulkner County. We are excited about their investment in our community."
FarmaKeio's new Custom Compounding facility reaffirms the company's dedication to leading the way in compounded medications, revolutionizing healthcare and delivering patient-focused solutions.
"We are excited to welcome FarmaKeio to Conway," said Brad Lacy, president and CEO of the Conway Area Chamber of Commerce and the Conway Development Corporation. "Our diverse local economy has always been a strength of the community and region. FarmaKeio's decision to locate here adds to that diversity and further strengthens our growing manufacturing sector."
# # #
FarmaKeio Custom Compounding in Conway Arkansas is hiring. Click below to view job descriptions and apply for positions at this new location.
About FarmaKeio Pharmacy Network
FarmaKeio Pharmacy Network is a rapidly growing company that is fast becoming a leader in custom pharmaceutical operations. With a focus on manufacturing, outsourcing, development, availability and delivery of patient-specific custom compounded medications, FarmaKeio Pharmacy Network is transforming the pharmaceutical industry by providing innovative solutions that meet the unique needs of healthcare practitioners and their patients.
FarmaKeio is committed to quality, safety, and service excellence. The company employs top experts along with the latest technologies and compounding processes to ensure that all its prescriptions meet the highest standards in the industry. From raw materials sourcing to finished product testing, FarmaKeio maintains strict quality controls throughout each process.
In addition to its manufacturing and compounding capabilities, the FarmaKeio Pharmacy Network is also paving the way for transformative integrative therapies. Its subsidiary, FarmaKeio Outsourcing, offers a patent hormone pellet therapy that is revolutionizing the treatment of hormonal imbalances. While FarmaKeio Custom Compounding is leading the way with innovative peptide formulations and cutting-edge compounded prescriptions, like Perform, the rapid oral-dissolving tablet for erectile dysfunction.
The FarmaKeio Pharmacy Network team of experts is comprised of some of the most talented and experienced professionals in the pharmaceutical industry. From pharmacists and chemists to engineers and technicians, the company's staff is dedicated to innovation and excellence. FarmaKeio is primarily a family owned and operated entity, focused on empowering its employees to live happy, fulfilled lives.
About the Arkansas Economic Development Commission
At AEDC, we know economic advancement doesn't happen by accident. We work strategically with businesses and communities to create strong economic opportunities, making Arkansas the natural choice for success. AEDC is a division of the Arkansas Department of Commerce. For more information, visit ArkansasEDC.com.
About Conway Area Chamber of Commerce
Since 1891, the Conway Area Chamber of Commerce has served as the voice of the Conway, Arkansas, business community. It represents the interests of more than 1,400 members by promoting economic development in Conway and Faulkner County, advocating a pro-business climate at all levels of government, supporting the county's educational institutions, and establishing and executing a vision for the community. To learn more about the Conway Area Chamber of Commerce, visit ConwayChamber.org.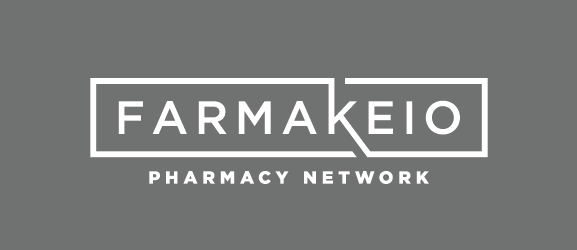 Back to the News Room