Boyd Metals Expands at Port of Little Rock, Creating 20 Jobs
November 01, 2023
Little Rock, Ark. (November 1, 2023) – Boyd Metals will be expanding its facility at the Port of Little Rock, adding thousands of square feet to meet customer demand. The expansion will create 20 new jobs at the Little Rock facility.
"Boyd Metals, a subsidiary of Russel Metals, is excited to grow with our customers," said Brian Newman, President of Boyd Metals, Inc. "Boyd Metals opened our Little Rock, Arkansas location in 2006 and expanding our footprint shows a commitment to both our employees and our customer base. We are happy to be a staple in the Little Rock community and this investment enhances our reputation as the leading metal supplier in the region. Again, thank you to the Boyd family and our loyal customers."
The expansion will add 40,500 square feet to Boyd Metals' Little Rock facility for processing equipment and increased inventory.
"I'm thrilled that Boyd Metals has decided to expand their facility at the Port of Little Rock and create 20 new jobs. Arkansas' economy is booming and as my administration continues to cut taxes, improve our schools, and invest in our workforce, great companies like Boyd Metals will keep expanding in our state," said Governor Sarah Huckabee Sanders.
Boyd Metals has made multiple expansions at its Port of Little Rock location. The company established a Little Rock location in 2006 and built the current facility – a 31,500-square-foot bay with office space – in 2009. To meet increased inventory needs for customers, Boyd Metals expanded in 2015, building an 80-by-450-foot bay that added 36,000-square-feet of space.
"Boyd Metals is an Arkansas success story. With such excellence in how they conduct business, it's no surprise to see their growth and success" said Clint O'Neal, executive director of the Arkansas Economic Development Commission. "We're proud to see this Arkansas-based company continuing to expand in our state at the Port of Little Rock."

Founded in Fort Smith, Arkansas in 1991, Boyd Metals is a full-line steel service center, offering an extensive inventory of carbon steel, stainless steel, aluminum, fiberglass, red metal, PVF, and other industrial products. Boyd Metals also offers in-house processing services, including laser cutting, sawing, shearing, flame cutting, plasma cutting, bar polishing, and sheet bending.
"Boyd Metals is an industry leader and an innovator in the metal fabrication cluster in Little Rock and across Arkansas," said Little Rock Mayor Frank Scott, Jr. "This investment further solidifies Little Rock as a leader in the metals industry and creates additional jobs for our residents at the Port of Little Rock."
"I am thrilled to celebrate the expansion of Boyd Metals at the Port of Little Rock, bringing 20 new jobs to our community. This growth underscores our commitment to both attracting new businesses and supporting the flourishing of our existing ones," said Pulaski County Judge Barry Hyde.
The company operates five stocking warehouse and sales office locations in Fort Smith; Little Rock; Joplin, Missouri; Oklahoma City, Oklahoma; and Tyler, Texas. The Port of Little Rock location has served to connect the company with its customers by providing easy access to multiple major highways in central Arkansas.
"Boyd Metals and its parent company evaluated multiple locations for this investment and selected Little Rock, which is a strong compliment to the regional workforce in the Little Rock area," said Rajesh Chokhani, 2023 Chairman of the Little Rock Regional Chamber. "We are grateful they selected Little Rock and look forward to a continued partnership."
"Boyd Metals continues the tremendous legacy of its namesake Bob Boyd that is rooted in the creation of the Port of Little Rock," said Bobby Brown, board chair of the Little Rock Port Authority. Today's expansion announcement is an exciting testament to the resilience of our economy and the power of the community and industry working together to foster a strong economic environment."
Jobs created at Boyd Metals' Port of Little Rock facility include processing supervisors, forklift operators and material handlers, and machine operators. To learn more about these positions and to apply, visit https://www.boydmetals.com/careers/available-positions/.
###
About Boyd Metals
Founded in 1991, Boyd Metals is a full-line steel service provider offering customers the best service and value in the industry. Its mission is to supply quality products at competitive prices while taking the time to properly package and deliver products in a timely manner. In December 2021, Boyd Metals was acquired by Russel Metals. Currently, the company has five stocking warehouse and sales office locations in Arkansas, Missouri, Oklahoma, and Texas.
To learn more about Boyd Metals, visit boydmetals.com
About the Arkansas Economic Development Commission
At AEDC, we know economic advancement doesn't happen by accident. We work strategically with businesses and communities to create strong economic opportunities, making Arkansas the natural choice for success. AEDC is a division of the Arkansas Department of Commerce. For more information, visit ArkansasEDC.com.

About the Little Rock Regional Chamber

The Little Rock Regional Chamber is the principal business-driven leadership organization responsible for fostering the economic growth and development of the Little Rock region to ensure that business and industry may operate profitably and enhance the earning opportunities and quality of life for every citizen. For more information, visit littlerockchamber.com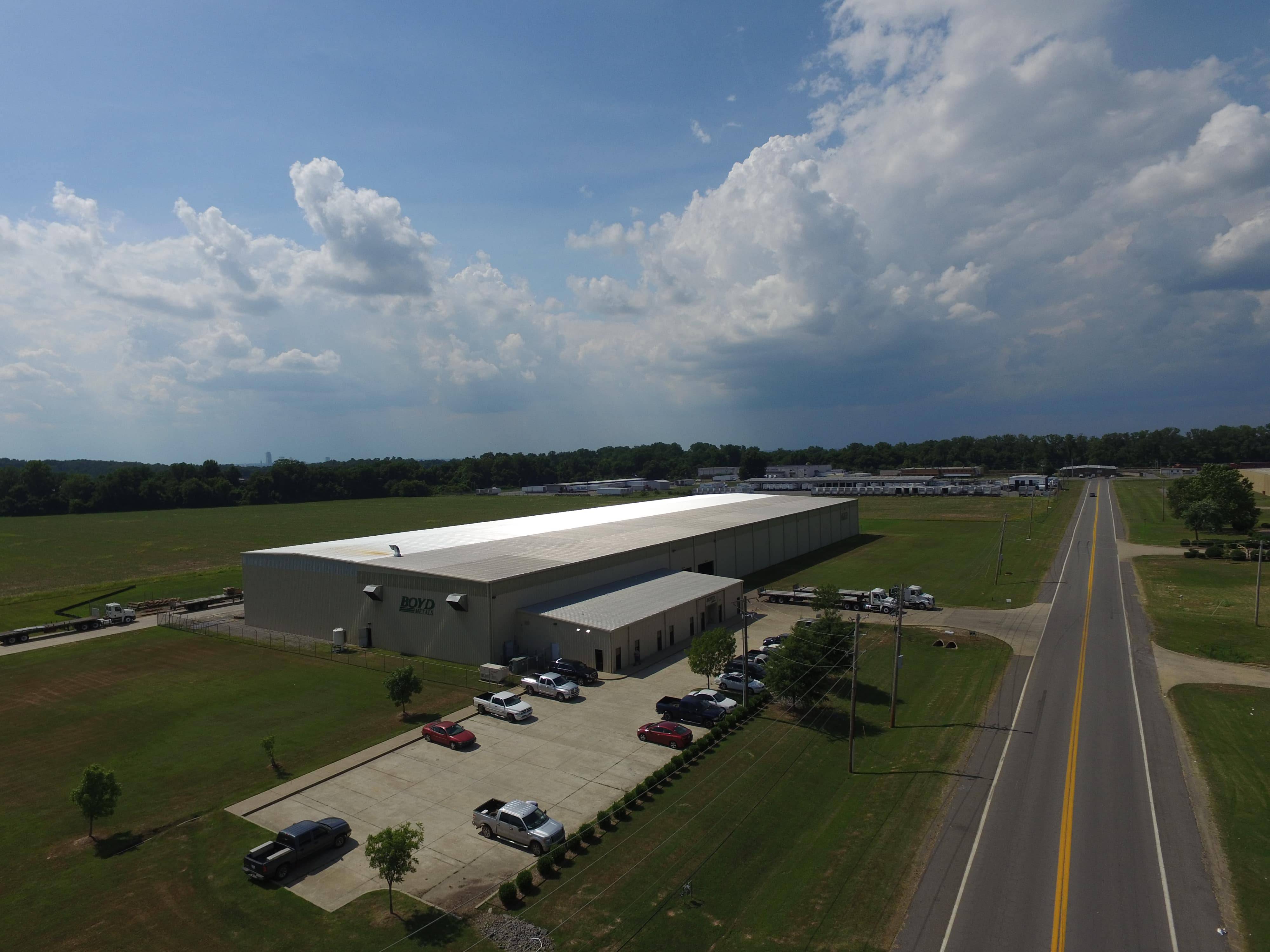 Back to the News Room