China's Continued Interest is a Boon to Arkansas's Economy
November 02, 2017
It may take nearly an entire day to fly from Arkansas to China, but the journey is more than worth it when the true destination is a surge of investment and jobs in Arkansas's economy.
From machinery and pet food to textiles, garments and timber products, more and more goods will be Made in Arkansas in the coming years.
Why is China so interested in Arkansas? In addition to a strong workforce and a business-friendly landscape, we have excellent spokesmen in Arkansas Governor Asa Hutchinson and AEDC Executive Director Mike Preston. Along with their teams, Gov. Hutchinson and Preston have embarked on their third job recruitment trip to China.
Considering their past trips have led to commitments of $1.45 billion in investments and 1,650 new jobs, it's safe to say Arkansas and China are a great fit for business.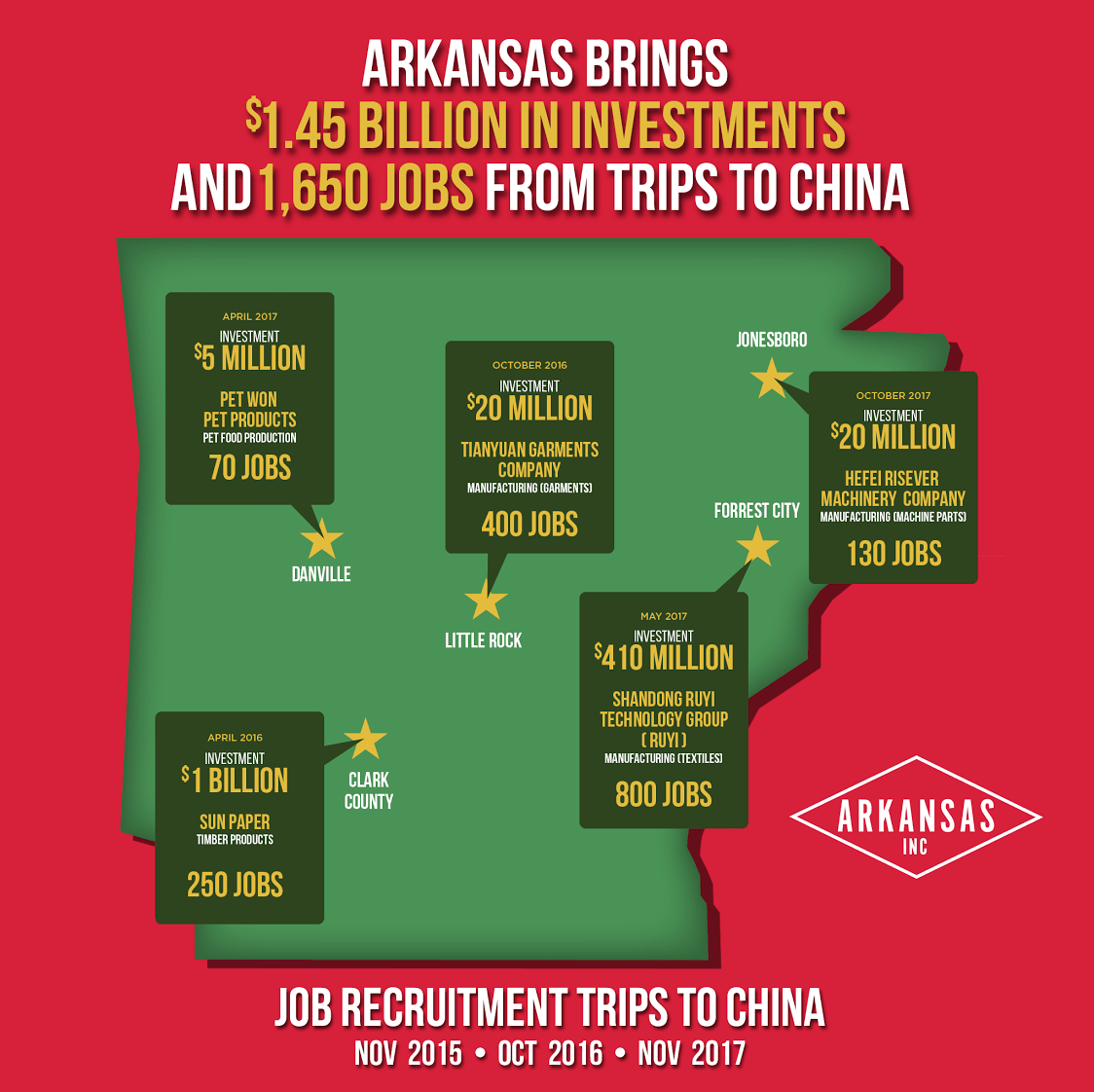 Back to the Main Blog
CATEGORY:
Foreign Direct Investment