Foreign Direct Investment Brings Jobs, Investment Home to Arkansas
June 10, 2019
In May, Arkansas Gov. Asa Hutchinson and other officials toured the newly renovated Tian Yuan Garments facility in Little Rock. TY Garments is one of several Chinese companies that have found a home in Arkansas, where costs of doing business are low and access to national and international markets is high. Today, the company employs 160 and is seeking more applicants.
Foreign direct investment is vital to the economic health of all states, including Arkansas. According to Select USA, approximately 47,000 jobs in Arkansas are directly supported by majority foreign-owned businesses. Nationally, FDI is responsible for 7.1 million direct jobs and more than $60 billion in research and development.
TY Garments, which operates at the Port of Little Rock, produces sportswear for Adidas and other brands. At peak production, the company plans to make more than four million garments annually.
"We welcome textile jobs back to Arkansas," said Gov. Hutchinson. "The amount of direct foreign investment into the state is getting international attention right now. We still make things in Arkansas, and our workforce is prepared to handle manufacturing of all kinds. We're thrilled to see the additional investment."
Gov. Hutchinson announced the TY Garments project in October 2016 during his economic trade mission to China. During the governor's tour, officials with TY Garments announced that the company is increasing its investment in the facility by another $10 million – bringing total investment to $30 million – for equipment, to purchase the facility and make capital improvements.
"This project is a direct result of the Governor's visit to China in 2016," said AEDC Executive Director Mike Preston. "TY Garment's decision to increase investment demonstrates the faith that the company has in our state to meet their needs. We welcome those interested to contact the company and apply for a job."
Today, China is Arkansas' top importing country and the state's fifth-largest export destination. TY Garments is one of six Chinese companies currently operating in Arkansas, while several other companies have made major announcements in the last two years to open facilities. The companies have announced a total of $2.265 billion in new capital investment and almost 2,000 new jobs.
Dragon Woodland Sawmill recently reopened a saw mill in Helena-West Helena in the Arkansas Delta and is already ramping up production. Dragon Woodland Sawmill will invest $10 million in the facility and create 75 new jobs.
Later this summer, Hefei Risever Machine Company, a parts manufacturer for heavy equipment, will begin operations in Jonesboro's Craighead Technology Park. Risever has invested more than $20.5 million in the facility where 130 people will build parts for manufacturers like Caterpillar, Volvo, and Komatsu.
And waiting in the wings are Shandong Ruyi in Forrest City and Sun Paper in Arkadelphia.
When it comes to investment, Arkansas' message to the world is "Make Yourself at Home."
Arkansas Gov. Asa Hutchinson tries his hand at sewing with a group of employees at TY Garments at their new textile and apparel facility in Little Rock.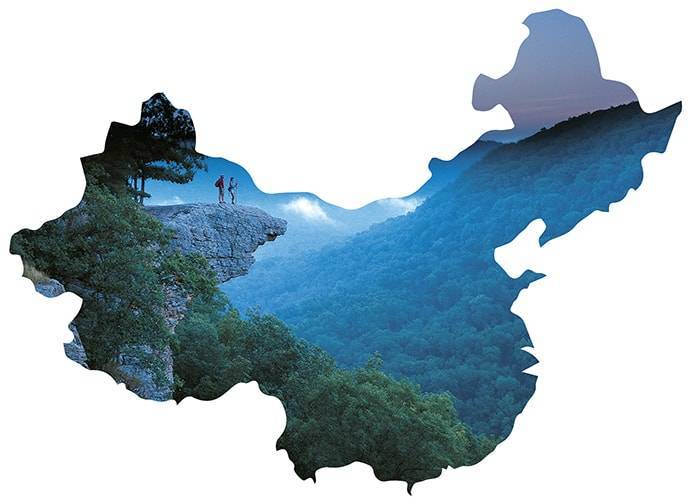 Back to the Main Blog
CATEGORY:
Arkansas 100, Blogs, Foreign Direct Investment