Film and Motion Picture Industry Flourishes in Arkansas
September 24, 2019
Arkansas is becoming the next hub for film productions. The state is bringing in big-name producers and celebrities to film their movies and TV shows. Arkansas' unique creative economy has been the secret ingredient to film and television success stories like the movie "Mud," with Matthew McConaughey and Reese Witherspoon, HBO's drama series "True Detective" season three, and the comedy ensemble film "Antiquities."

Arkansas's diverse landscape and unspoiled beauty offer unique and dramatic settings that producers are finding appealing. In concert with the state's natural beauty, Arkansas' statewide, team approach to production provides visionary producers with seamless and efficient single-contact access to production houses, skilled crews, casting agencies and the resources that help filmmakers get from script to wrap party.
Arkansas has plenty of training and education options for those looking to be a part of the film industry. The following academic institutions churn out industry-ready graduates prepared for a career in digital cinema:
John Brown University
Southern Arkansas University Tech
University of Central Arkansas
The University of Arkansas at Little Rock
The list of TV and movies made in Arkansas gets longer every year, as does the list of film festivals. With more festivals and productions happening each year, the state has developed a film culture that attracts filmmakers and directors from all around the world to experience everything that Arkansas has to offer the film industry.
Paired with the competitive film incentives that Arkansas provides, the filming experience in Arkansas is trouble-free and inexpensive. For a comprehensive overview of the film and motion picture industry in the state, download our 2019 Arkansas Film Industry Report.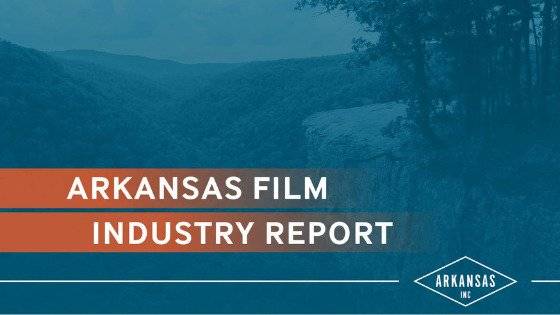 Back to the Main Blog
CATEGORY:
Film Commission