Every Day is Manufacturing Day in Arkansas
October 04, 2019
This week our team at the Arkansas Economic Development Commission is proud to be a part of many events around the state as we join communities to celebrate Manufacturing Day. Manufacturing Day was established to raise awareness among students, parents, and teachers about the great opportunities the industry has to offer. By touring modern manufacturing facilities, perceptions can change about what it's like to translate STEM skills learned in a classroom into fulfilling readily available career opportunities.
In Arkansas, manufacturing is a significant economic driver, contributing 18% of our state's gross domestic product and employing 160,597 individuals. Manufacturing employs over 13% of our workforce, which is why many companies look to Arkansas as a desirable place to locate a manufacturing facility.
Unfortunately, the industry nationwide is facing a talent acquisition crisis that could threaten the success and growth of manufacturing companies in the foreseeable future. Across the country, manufacturers are reporting a serious shortage of qualified applicants for production positions. The industry is facing the need for 3.4 million workers to meet the demand for Made-in-America goods.
In the past three years, the Arkansas Economic Development Commission has conducted more than 1,800 face-to-face meetings with local manufacturing companies to understand their needs better. These companies have collectively reported that they could fill over 10,000 jobs if they had applicants that were trained and ready to work.
To address the workforce development needs of these companies, our team has worked with dozens of companies to launch a training course called Future Fit.
I'd like to recognize and thank the western Arkansas companies that played a significant role in developing and launching Future Fit: Bekaert, Trane, Gerber, International Paper, HSM Solutions, MAHLE, Gerdau, Glatfelter, Rockline Industries, and Rheem.
Participants of Future Fit complete a training program that prepares them for entry-level employment with these companies. The first course takes approximately 120 hours of combined hands-on and online training. We are excited to collaborate with companies across Arkansas to expand the program statewide.
With these initiatives, we strive to address a top priority of the state – to increase the satisfaction of Arkansas companies by meeting their workforce development needs.
To learn more about the Future Fit initiative, click here.
To learn more about Manufacturing Day and to find an event near you, click here.
Blog post contributed by:

Clint O'Neal

Executive Vice President of Global Business
Arkansas Economic Development Commission
Little Rock, Arkansas
Email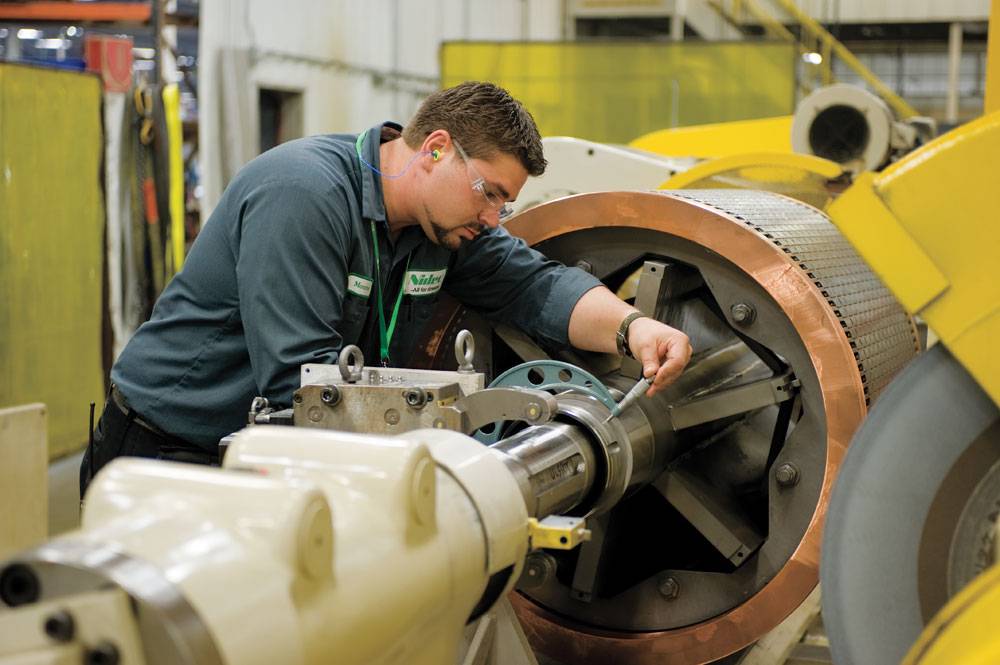 Back to the Main Blog