Showcasing Arkansas on the global stage
October 18, 2019
As the Arkansas Economic Development Commission pursues investment and job growth in our state, we must continue to engage the global economy and advocate Arkansas as an advantageous place to do business.
Recently, I joined Governor Asa Hutchinson on a trade mission to India and the United Arab Emirates (UAE) to generate interest in Arkansas as an investment opportunity. These two countries have thriving economies and a growing population. We also visited some of our existing industry partners who have a presence in this region.
The trip began in the UAE where Arkansas-based First Orion was opening an office. First Orion is a growing technology company headquartered in North Little Rock, Arkansas, that was founded by tech pioneer Charles Morgan. We were proud to be on hand as the company kicked off an exciting new phase of international growth.
While in the UAE, our delegation met with several industry leaders who expressed their gratitude to have Governor Hutchinson, the "CEO" of our state, travel across the globe to pay a personal visit. The region is actively seeking to diversify its investment portfolio to include industries such as healthcare, technology, education, and agriculture. They were intrigued by the investment opportunities available in Arkansas.
After visiting Dubai and Abu Dhabi, our group traveled to Mumbai in India. India has the 5th largest GDP and the 2nd largest population worldwide. While there, we met with Welspun at their corporate offices. Arkansas is home to Welspun's only North American presence, which is a steel-pipe manufacturing facility that employs over 1,000 Arkansans.
Welspun's Chief Operating Officer of the Americas, Rajesh Chokhani, traveled with us. He is a passionate advocate for Arkansas, and we are thankful for his role in strengthening our relationship with India.
Later in the week, Governor Hutchinson and I met with the Indo-American Chamber of Commerce. We affirmed our commitment to strengthening the ties between India and Arkansas by signing a Mutual Cooperation Agreement that encourages private business investment in our state.
We attended three business conferences in India that were successful in raising awareness for Arkansas. The 45 companies we connected with were impressed by our state's low cost of doing business and skilled workforce.
Our trade mission aligned with President Modi's trip to the United States, during which he met with President Trump. The meeting demonstrated an effort between the Trump administration and the Modi government to enhance the state-to-state relationship.
Foreign investment is essential for the growth of our state's economy. The robust economies of India and the United Arab Emirates benefit Arkansas when we engage in business together.
It is more important than ever that we continue advocating Arkansas on the global stage, and we have a compelling story to share. I will join Governor Hutchinson in November for another trade mission to Japan and China, where we will continue to showcase the opportunity that exists in Arkansas for foreign investment.
Blog post contributed by:

Mike Preston
Secretary of Commerce, Executive Director
Arkansas Economic Development Commission
Email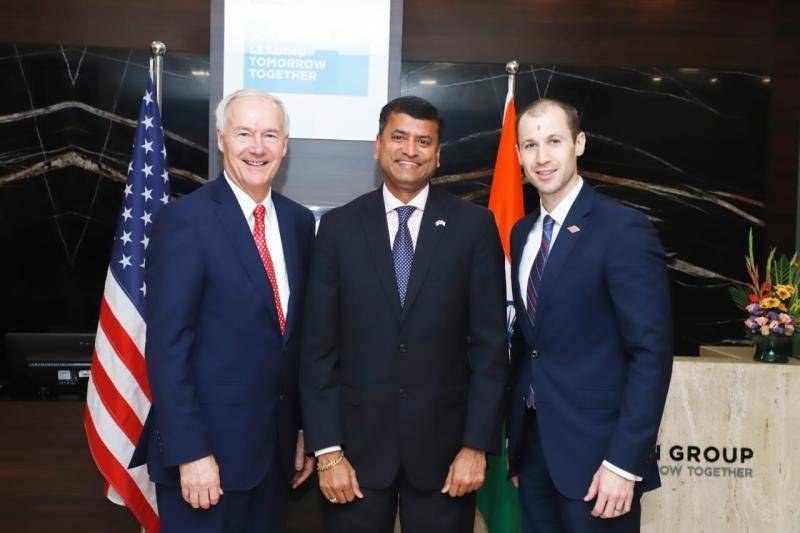 Back to the Main Blog
CATEGORY:
Blogs, Leadership