Arkansas manufacturers produce hand sanitizer to combat COVID-19
March 26, 2020
U.S. retailers have struggled to maintain a supply of hand sanitizer due to the spread of the coronavirus. Sensing a need, two Arkansas companies have pivoted from manufacturing liquor to produce hand sanitizer that is in short-supply worldwide.
Pernod Ricard USA - Fort Smith, Arkansas
Liquor company Pernod Ricard USA plans to repurpose its manufacturing facilities to temporarily produce and donate hand sanitizer in response to the COVID-19 outbreak.

"The health and safety of our employees – and our communities – is our top priority," said Ann Mukherjee, Chairman and CEO of Pernod Ricard USA.
"In times like this it is important that everyone, especially companies with strong U.S. roots, like ours, prioritize good corporate citizenship and step up in the name of the greater good. I am glad that we were able to form this public/private partnership and repurpose our spirits production facilities to meet a pressing, national need."
U.S. Representative Steve Womack of Arkansas expressed his appreciation for Pernod Ricard USA's initiative in Fort Smith. "Our top priority during this crisis is the health and safety of all Americans. It's great to see Pernod Ricard USA prioritizing a national need over short-term business gains to make an impact during this national emergency," said Womack.


Rock Town Distillery - Little Rock, Arkansas
Rock Town Distillery in Little Rock is using its high-proof spirits to make hand sanitizer available and free to the public. When distillery staff members saw the shortage of hand sanitizer, they quickly stepped up and provided an innovative solution.
"With demand for hand sanitizer currently outpacing supply, we are doing our part to help by using our high-proof spirits to make a hand sanitizer," the distillery tweeted. Members of the community were able to bring their own containers and received six ounces of hand sanitizer to protect against community spread of the virus.


Even in the face of pandemic, Arkansans are innovative and resilient. We are proud of Arkansas companies for stepping up during this national emergency to help our communities stay healthy. Pernod Ricard and Rock Town Distillery are examples of the generous response our state and country need to get through this crisis together.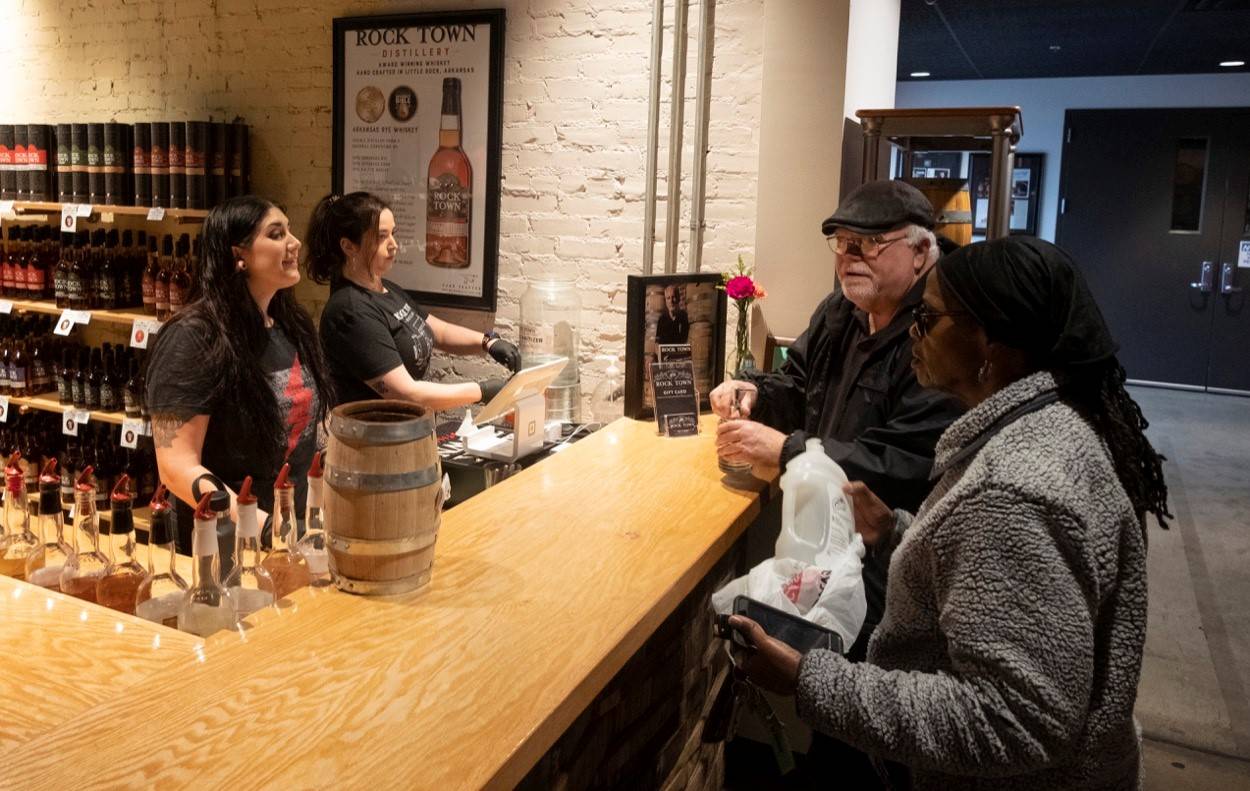 Back to the Main Blog