University of Arkansas Supply Chain Management Department Ranked Best in North America
July 13, 2020
The supply chain management undergraduate department in the Sam M. Walton College of Business at the University of Arkansas has been ranked No. 1 in North America by the leading global research firm Gartner.
The rankings reflect excellence in three specific areas: industry value, program scope, and program size. Gartner releases its findings on supply chain programs every two years. The University of Arkansas program moved up 14 spots in the top 25 from the previous rankings in 2018.
According to Gartner, the program's ascension was due to its comprehensive curriculum, explicit inclusion of global content, great popularity within the industry, robust program size, strong internship and co-op participation, and starting salary.
"It's an honor to earn such outstanding recognition," said Brian Fugate, the chairman of the Supply Chain Management department. "Northwest Arkansas has become a hot-spot for the industry with all the great supply chain companies located nearby. It's important that we do our part to add to that excellence."
Located in Northwest Arkansas, the University of Arkansas is uniquely positioned in close proximity to the world's largest retailer, Walmart. Not only do student have access to Walmart, over 300 Fortune 500 companies operate near campus.
The university began the program in the Sam M. Walton College of Business in 2011; it was started by Matt Waller and John Ozment.
"Gartner provides an unbiased report, and this No. 1 ranking recognizes the outstanding work and excellence of our faculty, staff and students," said Waller, who is now Walton College dean and the Sam M. Walton Leadership Chair in Business. "The ranking also is highly respected throughout industry, which helps our students as they look for internships and move into careers."




In addition to the recognition from Gartner, Waller will be honored with the Council of Supply Chain Management Professionals' 2020 Distinguished Service Award, the most prestigious in the industry.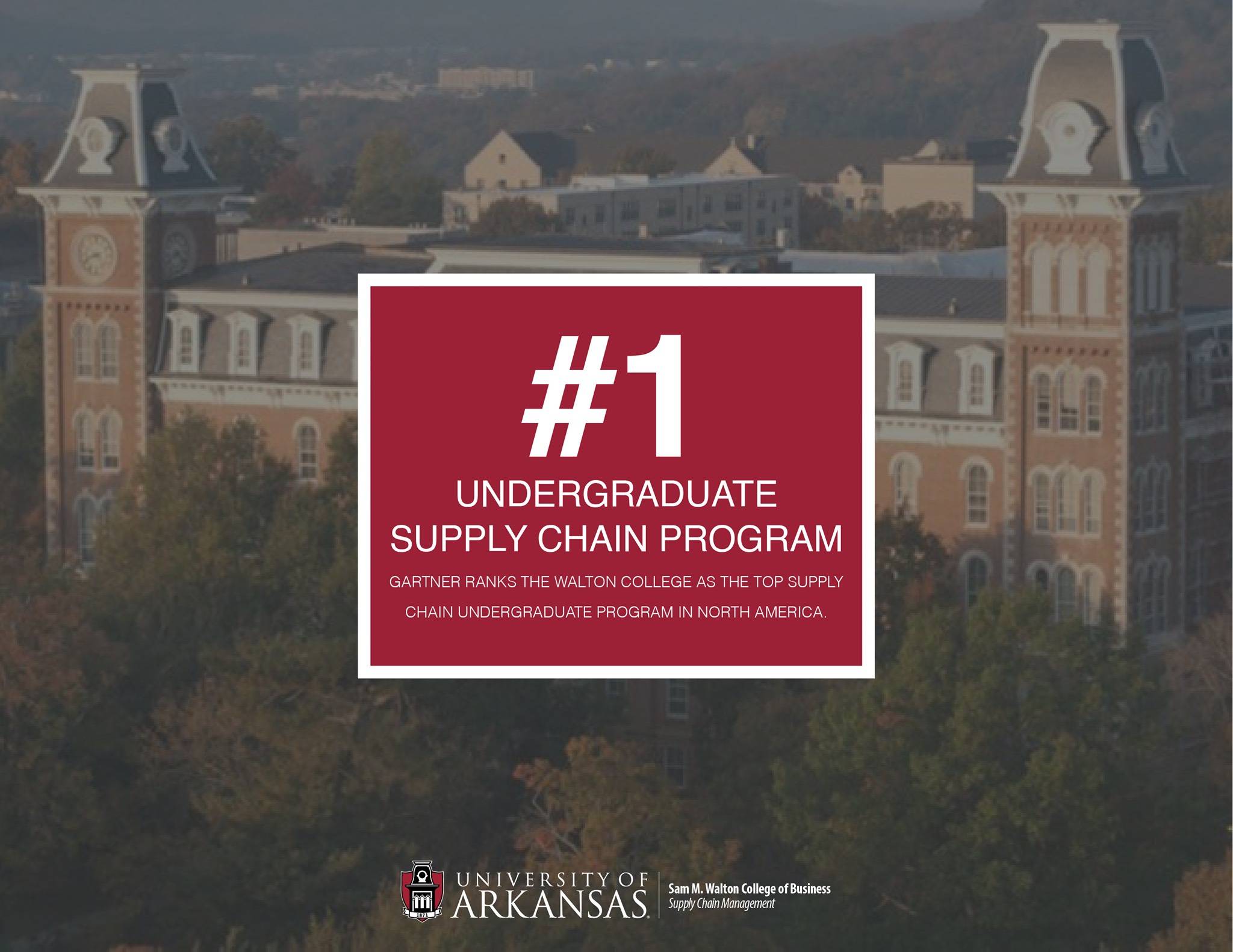 Back to the Main Blog