Executives Highlight State's Advantages in "Why Arkansas?" Video
December 10, 2020
Our new "Why Arkansas?" video showcases executives from Stephens, Dillard's, and Walmart discussing the many ways operating in Arkansas is good for business. From global giants to homegrown startups, respected brands are finding opportunities in Arkansas.
"What's in the water in Arkansas that you can have such great companies founded and start there?" said Warren Stephens, President and CEO of Stephens Inc., when asked what executives around the country say about Arkansas. "It's the people."
Founded in 1933 and headquartered in Little Rock, Stephens got its start trading Arkansas Highway bonds. Stephens is a testament to the business environment in Arkansas, as the company has become one of the largest privately-owned investment banks in the country.
Stephens is not alone in its success. Dillard's was founded in 1938 by William T. Dillard. Today, the company operates 285 stores in 29 states. As a third-generation retail executive, Annemarie Dillard Jazic appreciates the balance between work and life in Arkansas.
"How incredible it is that a young man from a small town like Mineral Springs, Arkansas, could build a Fortune 500 retailer," said Jazic, Vice President of Online Experience and Digital Marketing at Dillard's.
Another of the world's largest retailers is headquartered in Bentonville, Arkansas. Walmart ranks number one on the Fortune 500 list. As a board member and the grandson of Walmart's founder, Steuart Walton remains an avid champion for Arkansas industry.
"We have a spirit of collaboration that allows us to move faster, find innovative solutions, and do things a little bit different, and I think a little bit better," said Walton.
Private and public sectors create innovative partnerships in every corner of the state. Our entrepreneurial ecosystem supports early and late-stage companies looking to expand.
Our robust infrastructure ensures that "Made in Arkansas" goods are transported quickly and efficiently. Arkansas is centrally located with easy access to markets around the world.
Combined with our affordability and fiscal responsibility, Arkansas offers a pro-business regulatory environment that makes it easy for companies to grow. Our constitution mandates a balanced budget, and our streamlined state government acts decisively on corporate interests.
Another perk of doing business in the Natural State is a game-changing quality of life that encourages employees to enjoy all Arkansas has to offer, both personally and professionally.
"We have access to nature that is close in proximity to centers of commerce, and it provides a wonderful experience for the people who choose to call Arkansas home," said Walton.
In Arkansas, modern progress meets rich history, arts meet innovation, and companies meet communities. Watch the "Why Arkansas?" video below to discover more about what makes Arkansas the ideal place to do business.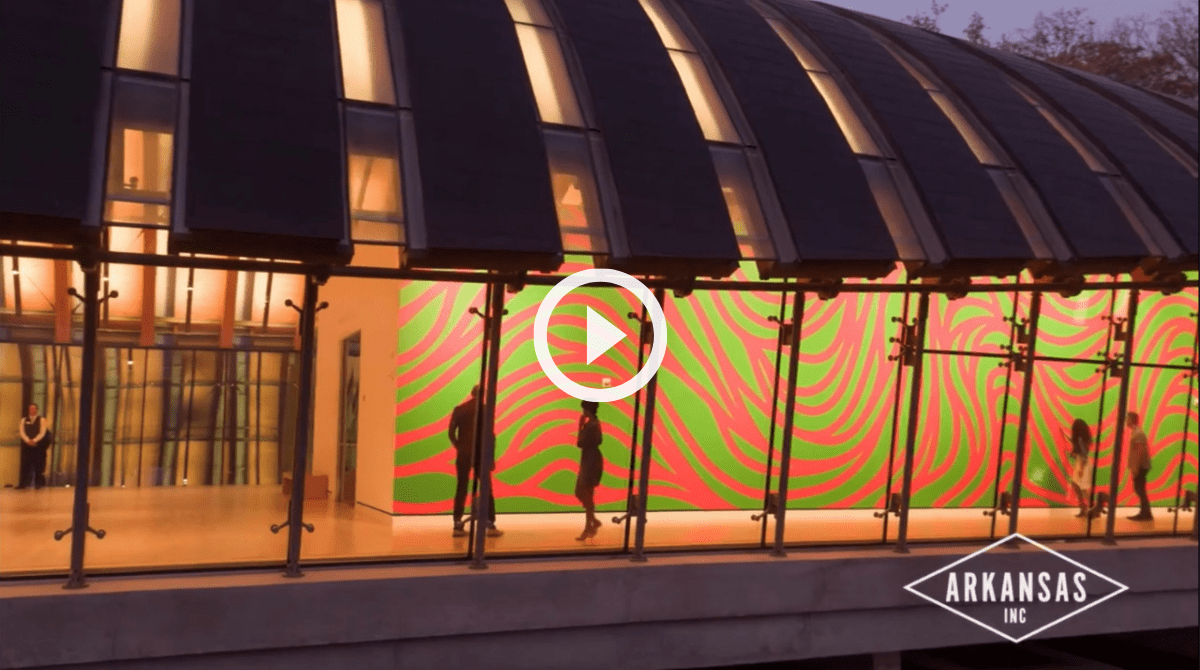 Back to the Main Blog