Arkansas Ranked #5 for Inbound Movers in 2022-23
June 01, 2023
Arkansas continues to be one of the top states for inbound movers.
According to HireAHelper's 2022-2023 U.S. Migration Report, Arkansas had the fifth highest rate of inbound movers in 2022. Arkansas had 41.9 percent more people move into the state than move out.
For its fifth annual report, online moving marketplace HireAHelper analyzed data from more than 107,000 local and long-distance moves in the United States that were booked through the company's website and its partner sites in 2022. HireAHelper also reviewed data from the U.S. Census Bureau's Migration/Geographic Mobility Data series and its 2021 Current Population Survey and Annual Social and Economic Supplements, in addition to conducting a customer survey in December 2022.
Approximately 27.3 million Americans – or 8.6 percent of the population – made a move in 2022, according to the U.S. Census Bureau. This was a 4 percent increase in the number of people who moved, compared to 2021, and was the highest number of moves for any year since 2012. In addition, Americans moved farther in 2022, moving an average of 73.4 miles – an increase of 44 percent from the previous year. By comparison, the average move distance in Arkansas in 2022 was under the national average at 60.9 miles.
Housing was a primary reason for most moves, with foreclosure or eviction cited as the reason for 56.4 percent of moves in 2022. Other housing-related reasons for moving include wanting to "own home, not rent" and "to establish own household." Movers also listed wanting a "change in climate," "new job or job transfer," and wanting an "easier commute," among others, as reasons for making a move in the past year.
For those looking to make a move, Arkansas offers an attractive package of advantages, from its low costs to its central location in the U.S. to its job opportunities. Arkansas provides a great launching pad for professionals with growing industries and career opportunities, while also offering unparalleled quality of life and outdoors recreation.
Arkansans benefit from a lower cost of living in the state. According to C2er'S 3Q 2022 Cost of Living Index, Arkansas has the third lowest cost of living in the nation. Housing is also more affordable; The Ascent ranked Arkansas has having the third lowest home prices in the United States.
These lower costs, combined with Arkansas' cultural offerings, appealed to Amy Charpentier, Director of Implementation for Apptegy. Charpentier came to Arkansas out of college to teach in eastern Arkansas as part of the Teach for America program. She returned to Arkansas after attending graduate school, settling in Little Rock.
"When I moved to Little Rock, I was looking for the feel of a big city life but without all the expenses and the driving that would come with New York City or LA. I live just south of downtown Little Rock and within walking distance of my house are restaurants, gift shops, all kinds of things that make it really easy and accessible to go out to dinner, to see a play with friends, to see the waterfront," she said. "I pay less than in a mortgage than I would pay for rent in a bigger city."
Arkansas also is home to beautiful outdoors and recreation opportunities – it is The Natural State, after all. There are 52 state parks across Arkansas with a wide range of amenities, including camping and RV spots, golf courses, and even a park that lets you dig for diamonds.
"I have told my family, I've told my friends, 'Come out to Arkansas. The weather's beautiful, it's nice.' Sending them pictures of our property and saying, 'Imagine living here, literally driving down the road and everywhere you look is a river, or a lake or a pond," said Wooster resident Jaxson Lewis.
Arkansas is also a place to grow your career. There are abundant opportunities to secure high-paying jobs in a range of industries, from the aerospace and defense industry to advanced manufacturing and from the steel industry to technology startups and beyond.
Charpentier found that her career trajectory accelerated in Arkansas.
"One of the things that strikes me about the opportunities that I've had is that it's been so much easier to get growth opportunities than it would be in a bigger city. I'm really a big fish in a small pond, and that means I've been able to take on new opportunities and to grow into leadership much more quickly than my peers in bigger cities because there are fewer people fighting for those same opportunities," she said.
To learn more about why Arkansas could be the right fit for you, visit See Why Arkansas. This campaign, a partnership between the Arkansas Economic Development Commission and the Arkansas Department of Parks, Heritage and Tourism, highlights the state's strengths and offers useful online tools to help individuals make the choice to move to Arkansas.
These tools include a relocation calculator, testimonials videos from individuals and families who have moved to Arkansas, a "Love Where You Live" Guide, and more.
Arkansas is a hidden gem, providing low costs of living, strong career prospects, and untouched natural beauty. Individuals moving to Arkansas can have the best of both worlds – the ability to grow their career with high-paying jobs while enjoying nature and world-class outdoor recreation.
As Inge Lewis said, "There's land. There are lakes. There's outdoors. There's community. Why would you not want to live here?"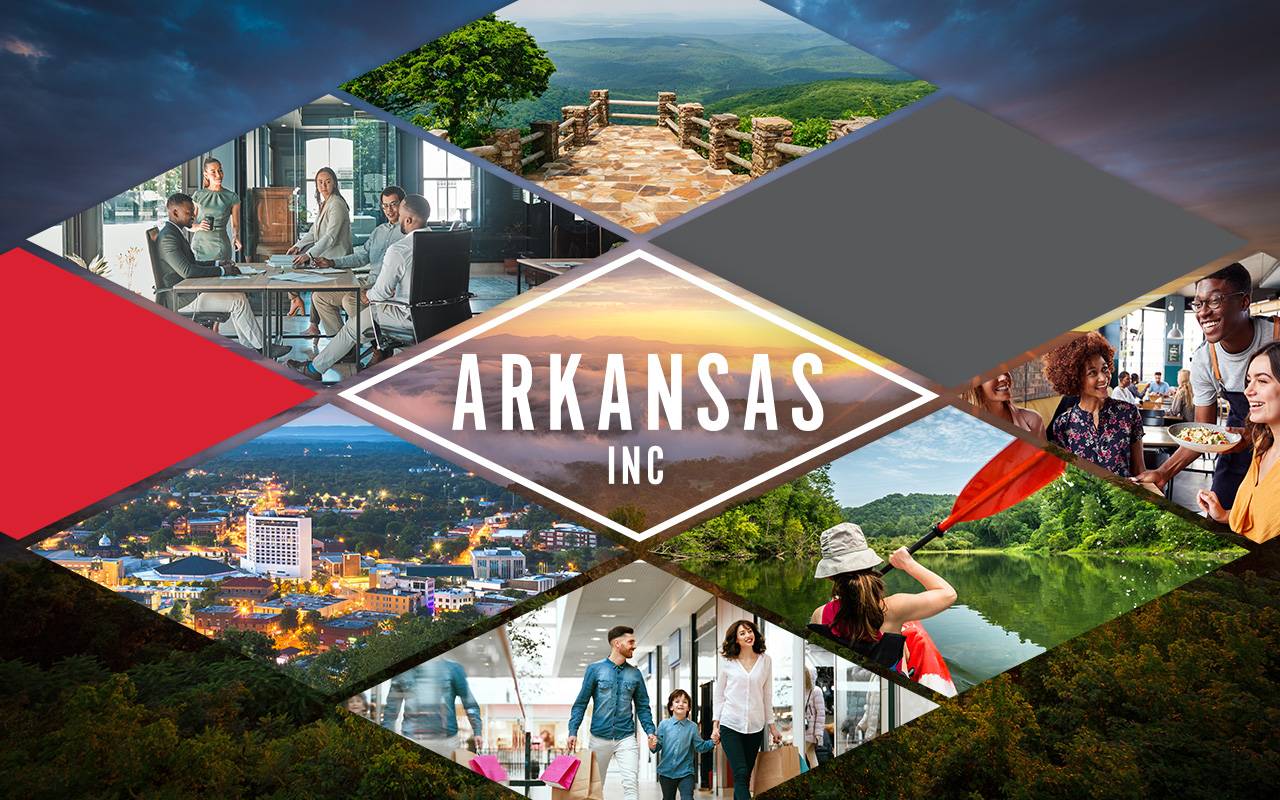 Back to the Main Blog
CATEGORY:
Rankings, Rankings