PRINCIPLES OF TOYOTA KATA - Russellville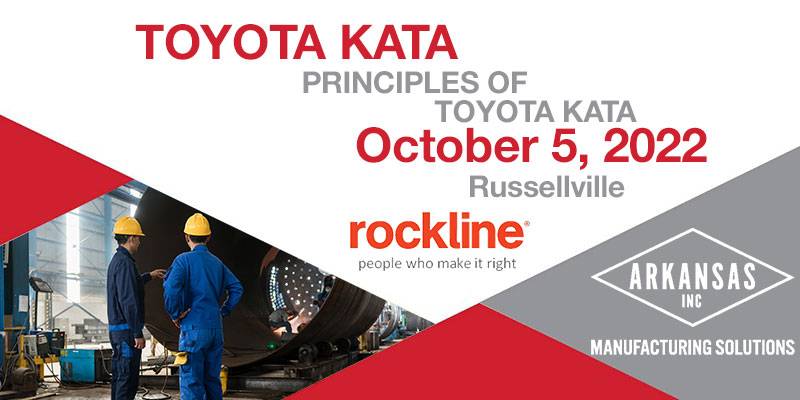 Event Contact Information
To learn more about this event, please reach out to the following contact.
After having studied Toyota for 5 years to determine what it was that they did to make them so successful at solving problems and developing problem solvers, Mike Rother, author of the 2009 book Toyota Kata, coined the term "kata". Kata are structured routines consisting of patterns that appear in martial arts, personal improvement, or business situations. Rother's 4-step Toyota Kata methodology utilizes repeated, consistent scientific thinking and practice that enables Leaders, Managers and Value Adders to make rapid, incremental improvements on a daily basis. Ultimately, this form, pattern or routine is a behavior skill that becomes second nature.
BENEFITS OF TOYOTA KATA:
People develop their own solutions to their own organization's problems - not just copy tools from Toyota.
The practice of Toyota Kata daily improvement creates people who are more adaptive and resilient to the everchanging landscape and uncertainties of our 21st Century world.
Senior leaders and plant managers ask: "How is the process is improving? What are you learning?", not just "What are the outcomes of the process? Are you hitting your goals and are making your numbers?"
One company reported an elimination of ALL department overtime and reduced scrap to less than 1%, all while increasing capacity by 80%.
One hospital reduced insurance denials by over $1M in a single year and another reduced turnaround time in the OR from 45 minutes to 20 minutes.
10/05/22 08:00 AM - 03:30 PM
708 W. Main St, Russellville, AR, 72802