Pinnacle Foods to expand Fayetteville manufacturing facility
August 18, 2016
"We appreciate the assistance provided by the State of Arkansas and Arkansas Economic Development Commission as we relocate a portion of the EVOL brand manufacturing operations to our Fayetteville, Arkansas, facility," said Mike Wittman, Pinnacle Foods executive vice president and chief supply officer.
In Arkansas, Pinnacle has a sales office in Bentonville along with the manufacturing facility in Fayetteville. The Fayetteville facility comprises 47 acres with 360,000 square feet of space. It currently employs 420 full-time employees, which makes it the largest private employer in the city.
"Pinnacle Foods has been feeding Americans for more than 150 years," said Governor Asa Hutchinson. "They have been a tremendous asset to the Arkansas economy, and we are excited to see the addition of 25 new jobs at the Fayetteville facility. We have a very significant food manufacturing sector in the state that is further strengthened through today's announcement. We look forward to the economic impact these new jobs will have on our economy."
Pinnacle Foods Group LLC is a leading producer, marketer and distributor of food products. Pinnacle is the principal operating entity of the publicly traded Pinnacle Foods Inc. a Fortune 1000 company with revenue in excess of $2.5 billion annually.
"The job creation momentum in Arkansas continues to accelerate," said Mike Preston, executive director of the Arkansas Economic Development Commission. "Today's Pinnacle Foods announcement is the fourth in a string of economic development successes in just over one week. Companies around the country and the world continue to recognize Arkansas has the trained workforce required to grow companies across many sectors."
Pinnacle leads the dry and frozen packaged foods segments, with brands such as Duncan Hines, Birds Eye, Mrs. Paul's, Vlasic, Mrs. Butterworth's, Wishbone, and Aunt Jemima.
"I am very excited for Pinnacle Foods growth and its decision to select Fayetteville for its expansion," said Fayetteville Mayor Lioneld Jordan. "We look forward to working with this great and growing company whose products will be in every store in America!"
For more information on Pinnacle Foods visit www.pinnaclefoods.com.
Additional details on EVOL can be found at www.evolfoods.com.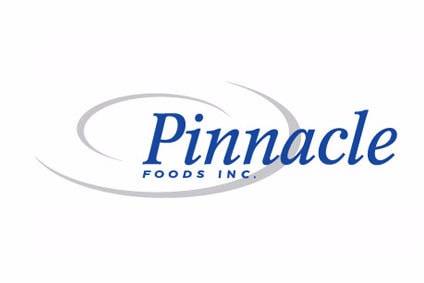 Back to the News Room
CATEGORY:
Business Expansion