Elite Comfort Solutions to expand Fort Smith facility
October 25, 2016
ECS is now a leading manufacturer of flexible polyurethane and viscoelastic foams, specifically specialty foams, designed to deliver enhanced performance to various home furnishings end- markets.
Rick Ralston, VP of Operations for ECS-East noted, "The Fort Smith facility is a critical piece to the overall manufacturing and distribution model of the company's market expansion strategy. ECS is leveraging existing underutilized assets as well as investing in new equipment and technology to promote enhanced performance products in certain bedding, furniture and ecommerce served markets."
"Fort Smith has developed a reputation as a hub for manufacturing and today that reputation grows thanks to the announcement of ECS' expansion," said Arkansas Governor Asa Hutchinson. "Fort Smith's leadership should be commended for making job creation a priority and understanding the importance of supporting local employers. We appreciate ECS' decision to continue to invest in Arkansas and our workforce."
"The investment made by ECS in the Fort Smith operation exhibits that it is an integral part in the overall company's strategy to become the industry leader in specialty foams, utilizing new technologies and increased plant capabilities to provide a high level of service and quality to both existing and new customers," said Pete Wallace, President of ECS –East.
"Elite's decision to expand its manufacturing operation in Fort Smith is great news for our entire region," said Tim Allen, President of the Fort Smith Regional Chamber of Commerce. "It's not only a testament to our quality workforce, but it also validates the importance of logistics to our manufacturers. Logistics is a key component for manufacturing companies and Fort Smith has it. Fort Smith's location in the middle of the U.S. allows companies to ship to anywhere in the world by air, rail, river or highway in an efficient manner."
Those interested in employment at ECS' Fort Smith facility may apply in person at the visitor's check in lobby or can email their resume to [email protected].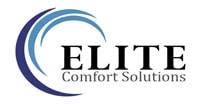 Back to the News Room
CATEGORY:
Business Expansion