Governor Asa Hutchinson names Col. Gary Holland as AEDC's Director of Military Affairs
December 08, 2016
Col. Holland is a native of North Little Rock and began his military career at the Little Rock Air Force Base. He and his wife will be relocating to Arkansas from the Washington, D.C. area.
The Director of Military Affairs position was created as a result of Governor Hutchinson's focus on supporting and growing the state's military installations. Governor Hutchinson announced the establishment of the Governor's Military Affairs Committee in September 2015 with the mission of bringing together public and private leaders around the state who will prepare and advocate for Arkansas' military installations and missions.
"Col. Holland understands the importance of Arkansas' military installations both to our nation's defense and the state's economy," said Governor Hutchinson. "His decision to come home to Arkansas to lead this crucial effort will give us strong direction in giving these installations the tools they need to remain and grow in Arkansas. His personal experiences and expertise make him the ideal person to act as a liaison with our congressional delegation and national military leaders."
The Governor's Military Affairs Committee, chaired by Brad Hegeman, is in the process of finalizing an economic impact study focused on the state's military installations. The results of the study will be released in early 2017.
Col. Holland is a 25-year Air Force veteran with extensive experience in C-130 tactical airlift, special operations, joint operations, acquisitions and programming. Additionally, he served as the Senior Military Adviser to the Principal Deputy, Under Secretary of Defense (Policy). Prior to his being hired as director, Col. Holland worked as a Senior Associate for the Center for Strategic and International Studies (CSIS) in Washington, D.C.
"AEDC is looking forward to welcoming Col. Holland to our team," said Mike Preston, AEDC executive director. "Through the work of the Governor's Military Affairs Committee along with Col. Holland directing these efforts, we will work to ensure that Arkansas remains a great state for our military personnel, retirees, and their families for years to come."
Col. Holland holds a doctorate in business administration/homeland security, a dual master of art degree in business administration and public administration, and a bachelor of science degree in business administration (from Arkansas Tech University). Col. Holland's military awards include the Defense Superior Service Medal, the Legion of Merit, the Airmen's Medal, and numerous other medals.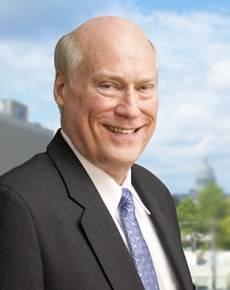 Back to the News Room
CATEGORY:
Governor Asa Hutchinson, Staff Announcements