Shandong Ruyi Technology Group to create up to 800 new jobs in Forrest City
May 10, 2017
Chairman Yafu Qiu (pronounced "Chew") and leaders of Shandong Ruyi Technology Group (Ruyi) today joined Arkansas Governor Asa Hutchinson and local officials at the State Capitol to announce that the company will invest $410 million in the former Sanyo manufacturing facility in Forrest City, Arkansas.
Ruyi, headquartered in Shandong Province, China, will create up to 800 new jobs at the facility, where Arkansas cotton will be spun into yarn for textile use. This is Ruyi's first facility to locate in North America.
"Ruyi Group, as the largest textile manufacturer in China, has been expanding globally," said Chairman Qui. "Our manufacturing facility in Arkansas will become the first milestone of Ruyi's steps into the United States. We are dedicated to provide the product with cutting edge technology and superior quality."
Ruyi's renovations on the former Sanyo building are scheduled to begin in late 2017. The Sanyo facility has been vacant since late 2007 when the company shut down production in Forrest City.
"Ruyi's decision to locate in Forrest City brings with it up to 800 new jobs along with a significant economic impact on Arkansas' cotton farmers," said Governor Hutchinson. "Our business missions to China, along with ongoing work to build relationships with the country's business leaders, have now resulted in numerous companies from China announcing plans to locate operations in Arkansas. From Sun Paper to Tianyuan Garment Company to Ruyi, we have established the state as a leader in foreign direct investment from Asia."
Ruyi plans on processing more than 200,000 tons of Arkansas cotton annually at the Forrest City facility. Arkansas is the fifth largest cotton producer among all states, producing more than 840 thousand bales in 2016. Production should begin at Ruyi's Forrest City facility by mid-2018.

"When looking to expand into North America, world-class international companies continue to choose Arkansas," said Mike Preston, executive director of the Arkansas Economic Development Commission. "The hundreds of jobs to be created by Ruyi will have an economic impact beyond eastern Arkansas into the entire state. Today's announcement is further proof of Arkansas' international momentum."
"This project is tremendously important to Forrest City and St. Francis County not just for the great jobs it brings to our region, but also for the value to the cash crop on which the Arkansas Delta economy has been based for more than 100 years," said Kay Brockwell, economic development consultant for Forrest City. "Our cotton already goes around the world to clothe people, and now our growers will have the security of a market for their crop right here at home. There is great significance in the fact that the continuing globalization of the Delta will go hand in hand with our rich and proud agricultural history."
For more information on Ruyi, visit chinaruyi.com/home/en.
ABOUT RUYI
Shandong Ruyi Technology Group Co. Ltd, founded in 1972, is the world's leading innovative technology textile enterprise. Shandong Ruyi has become the technological pioneer both in China and abroad. The international influence of Shandong Ruyi has been enhanced through the integration of domestic and international effective resources. At present, Shandong Ruyi owns the two largest comprehensive textiles and garment industry chains in the world. Its business has spread throughout France, Japan, Australia, New Zealand, India, Pakistan, United Kingdom, Germany, Italy and other countries all over the world, also in Shandong, Chongqing, Xinjiang, Shanghai, Jiangsu, Ningxia and other regions in China. Shandong Ruyi, with a total of 30,000 employees, has two publicly listed companies, as well as 20 wholly owned and holding subsidiaries. Shandong Ruyi Group ranks No. 59 among China's top 100 multinational companies, and No. 1 in comprehensive competitiveness of the top 500 China textile and garment enterprises.
STATE INCENTIVES
Up to $4 million in grants (this is dependent upon job creation)
Create Rebate – the company will receive an annual cash rebate that is equal to 5.0% of total payroll (associated with the new jobs created) for ten years.
Tax Back - provides sales tax refunds on building materials, taxable machinery and equipment associated with the project.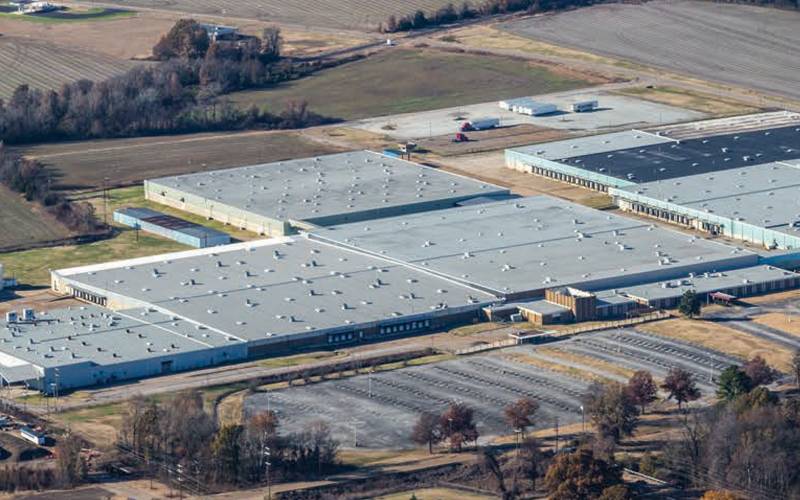 Back to the News Room
CATEGORY:
Business Expansion, Foreign Direct Investment