TeleTech to create 350 new jobs in Morrilton
June 20, 2017
MORRILTON, Arkansas (June 19, 2017) - Rich Moellers, chairman of the board of the Conway County Economic Development Corporation (CCEDC) in Morrilton, announced today that at least 350 new jobs will be created in Morrilton this summer thanks to the opening of a customer experience center by TeleTech, a global company with over 48,000 employees worldwide.
Moeller's organization worked with the Arkansas Economic Development Commission in attracting TeleTech, assisting in the company's location decision, and facilitating the mechanics of opening the facility. TeleTech's Morrilton location is 1535 E. Harding Avenue in the Riverland Shopping Center.
TeleTech Holdings, Inc. (NASDAQ: TTEC), is a leading global provider of customer experience, engagement and growth solutions delivered through a proprietary end-to-end customer engagement as a service offering.
TeleTech has an existing customer experience center in Sherwood, Arkansas, located in the Wildwood Centre & Medical Tower. The Morrilton location will serve as a satellite and extension of the current facility, supporting customer experiences for TeleTech's healthcare clients.
TeleTech is currently hiring:
• Sales Trainers
• Trainer & Team Lead
• Seasonal Insurance Licensing Coordinator
• Seasonal Licensed Training Proctor
• Director Sales Operations
Interested applicants for the leadership roles listed above are encouraged to visit www.teletechjobs.com or contact Laura Folger, Talent Acquisition Manager, [email protected] .
TeleTech will begin hiring Customer Experience Representatives, Licensed Insurance Agents and Agents who are interested in obtaining their insurance license in the coming weeks, and dates for local hiring events at the Sherwood location will be announced shortly.
"It cannot be underestimated the impact these 350 positions will have on the economy in Morrilton and surrounding area," said Mike Preston, executive director of the Arkansas Economic Development Commission. "This lays the groundwork for additional economic growth and is a testament to the strength and reputation of the local workforce. Thanks to TeleTech for continuing to invest in Arkansas."
"The city of Morrilton welcomes TeleTech, a global company that represents the highest level of quality," said Allen Lipsmeyer, mayor of Morrilton. "Jobs create hope. Hope is the driver for change and change is what we have seen in the last 2 1/2 years. The city council and I have laid the groundwork for change by investing $4.5 million dollars in various areas around town. This has caused an attitude change in our great town and allowed over $200 million in quality projects to flourish. With our latest announcement of a 150 to 160-lot subdivision, things are moving in the right direction. I want to again thank and welcome TeleTech to Morrilton. They will be a great corporate partner."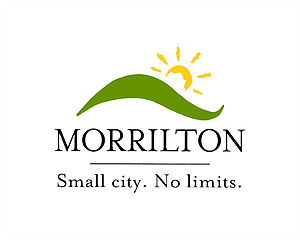 Back to the News Room