Governor Asa Hutchinson announces expansion of the Minority Business Enterprise Certification Program
August 31, 2017
LITTLE ROCK, Arkansas (August 31, 2017) – Governor Asa Hutchinson joined the Arkansas Economic Development Commission to announce the expansion of the Minority Business Enterprise Program to now include women-owned businesses and new diversity spending targets. Act 1080 amended the program, now known as the Minority Business Enterprise (MBE) and Women-Owned Business Enterprise (WBE), to include women. This change provides M/WBEs with a better understanding of state procurement and contracting processes, heightens awareness of state contracting opportunities, and expands the program to include service-disabled veterans, additional minority groups, and women-owned businesses.
"Arkansas' Minority and Women-Owned businesses have a unique opportunity to increase their market share in their chosen industry while enhancing our thriving economy," said Governor Asa Hutchinson. "By expanding the program, we are actively supporting our current minority and veteran-owned businesses while potentially creating a new generation of women-owned entrepreneurs with widened access to state business."
Allowing women-owned businesses to partake in Act 1080 not only helps these small businesses compete for state contracts, but it also helps state agencies meet the diversity spending target.
"Although it's important that we give minority and women-owned businesses the infrastructure and resources for success and longevity, each business owner must take advantage of these opportunities, and that includes going through the certification process and participating in training and other opportunities provided by AEDC and our partners," said Mike Preston, executive director of the Arkansas Economic Development Commission.
A business must be 51 percent owned by a minority or woman or a group of minorities or women to apply for a state contract. The business must also be legal to operate in the United States, and Arkansas, as well as owned by a permanent resident of Arkansas and earn a revenue no more than $10 million.
Pat Brown, director of the Minority Business Enterprise and Women-Owned Business Enterprise Division said, "The origins of this program date back to Act 544, which created the division in 1977. During the 40 years of the program, we have seen various amendments to the law, including a transfer from the Department of Commerce to AEDC, and the implementation of the 2003 certification program. This expansion is an obvious next step to promote small and women-owned businesses in Arkansas, and stimulate the growth of the program."
Certification benefits include receiving notifications to conduct business with state agencies, join in various training, networking and educational events and opportunities. An issuance of an official certified minority business enterprise (CMBE) or a certified women-owned business enterprise (CWBE) certificate will be issued to each establishment.
According to Brooke Vines, owner of Vines Media and a member of the Arkansas Minority Business Advisory Council, "Before this most recent legislative session, Arkansas was one of only six states that did not include women in this particular certification. Many states require that a certain percentage of a bid go to a woman or minority owned business, not to exclude men but to ensure that diversity is a part of all the decisions. It is typically a fraction of the total contract, but it gives boutique shops an opportunity to get experience on large contracts that they would otherwise not be considered."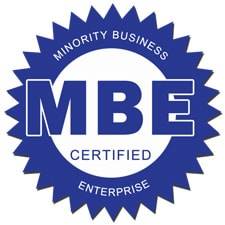 Back to the News Room
CATEGORY:
Minority & Women-Owned Business Enterprise