Morfe Manufacturing Expands Facility in Mountain Pine
September 27, 2017
MOUNTAIN PINE, Arkansas (September 27, 2017) – Morfe Manufacturing Company today announced it is expanding its facility in Mountain Pine, Arkansas (Garland County). As part of the expansion, the company will invest approximately $3.8 million in the facility and create 123 new jobs.
"It's great to be home," said Morgan Wiles, co-owner and CEO of Morfe Manufacturing. "This is a dream come true; all of our families were affected with the closure of Weyerhaeuser when nearly 700 jobs were lost and I've driven past this site for the last 10 years praying that someone would purchase and provide jobs for this community. Nearly six years ago, Shaun and I started our business and with the expansion of our window manufacture we started looking for sites we thought would be perfect us. We looked at several other sites in Saline and Garland County but it all boiled down to feeling good about the long-term affects it could have on our business and local economy. We have the vision to place 125-200 jobs here in Mountain Pine over the next five years with the partnership with the city of Mountain Pine and its residents. It is a goal that we can easily accomplish together for our community."
WinChoice, the parent company of Morfe Manufacturing, began in 2012 with three employees. Since that time, it has grown to more than 60 employees and has gross sales of more than $22 million. In 2016, the owners of WinChoice decided to start their own window manufacturing plant. Since the start of Morfe Manufacturing, the company has worked very hard to meet the needs of the retail division, WinChoice.
"It's always a great day when we see our homegrown businesses expand, especially in areas where we need jobs most," said Governor Asa Hutchinson. "The jobs being created by these young entrepreneurs will go a long way to help bring more prosperity to Mountain Pine and the surrounding areas."
The company is at maximum capacity at its current building. This expansion will allow the company to fully support sales and manufacturing for other franchises. WinChoice purchased the former Weyerhaeuser mill, which closed in 2006.
"We appreciate Morfe's decision to choose Mountain Pine as its expansion base," said James Montgomery, Hot Springs Metro Partnership Board Chairman. "We congratulate them on their success and thank all of their partners for helping make this dream a reality and creating an investment in the Garland County economy. I was raised in the Mountain Pine community and remember how much the community depended on the old Weyerhaeuser Plant in the 70s and 80s. Hopefully, this new expansion will help rebound the community by growing the local economy."
Garland County Judge Rick Davis said, "I am excited about the planned development of the old Weyerhaeuser property. Such development will bring major benefits to Mountain Pine and Garland County. Expanded economic development will bring increased and more diverse employment opportunities for our citizens. We need to do everything we can to all work together toward the goal of job creation and increased employment opportunities for our citizens."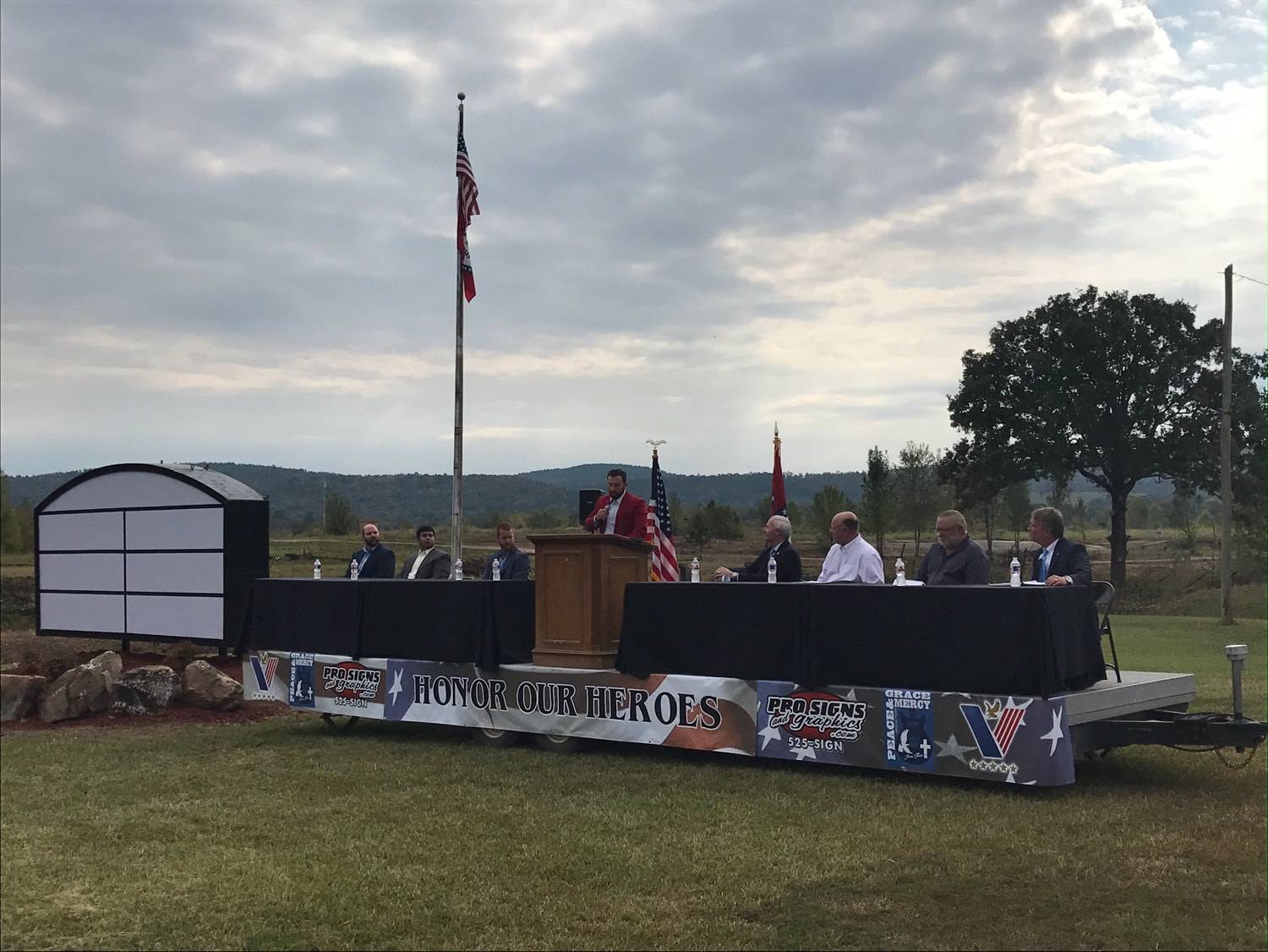 Back to the News Room