Arkansas Ranks First Among EPSCoR States in National Science Foundation I-Corps Program, Outpaces Alabama, Louisiana
July 18, 2022
Little Rock, Ark. (July 18, 2022) - Recent data from the National Science Foundation (NSF) shows that Arkansas now ranks No. 1 in the number of national I-Corps teams among the 28 states and U.S. territories, including Guam, Puerto Rico and U.S. Virgin Islands, eligible for the Established Program to Stimulate Competitive Research (EPSCoR) funding. Previously, Arkansas was ranked No. 16, climbing 15 positions to the No. 1 spot in the past two years.
Among EPSCoR-eligible states, Arkansas now has nearly twice as many teams as No.-2 ranked Alabama and is ranked No. 15 among all states, regardless of EPSCoR funding. This ranking is up from No. 43 in recent years and surpasses states such as Colorado, Arizona and Virginia.
NSF launched the Innovation Corps (I-Corps) program in 2011 to leverage investments in basic and applied research for increased economic and societal impact. I-Corps is unique among other federal training programs due to its focus on increasing the nation's economic competitiveness, commercialization of federally supported technologies, and enhancement of partnerships between academia and industry. Awards are issued to teams of participants that include an academic researcher and an industry mentor, who undergo intensive months-long training around the basic concept of discovery.
The recent, rapid increase in the number of national I-Corps awards to Arkansas teams is due in large part to a strategic collaboration with the Arkansas NSF EPSCoR central office at the Arkansas Economic Development Commission (AEDC), and the University of Arkansas. In 2020, collaborators from the two organizations joined forces to increase team formation, grow the pool of industry mentors, and pursue as many awards as possible.
"We are thrilled to see this news and acknowledgement from NSF," said Jennifer Fowler, Director of Arkansas NSF EPSCoR. "It is rewarding to see the quick results from this collaboration, which is an important piece of a larger statewide initiative to supercharge the innovation ecosystem of Arkansas."
EPSCoR launched decades ago to address the stark disparity in federal research investments across the U.S. In FY20, NSF EPSCoR invested a combined $192 million in the 28 states and territories that are eligible for the program. An additional combined $983 million went to EPSCoR jurisdictions through other NSF programs. Together, that equals just 13 percent of NSF's FY20 budget $8.8 billion for more than half the country. In comparison, the same portion of that year's budget – 13 percent - went just two states, California ($686 million) and Massachusetts ($443 million).
To date, the 40 NSF National I-Corps teams from Arkansas have produced 22 startup companies, participated in more than 4,000 industry engagement meetings, created 74 new jobs, and received $5.1 million in follow-on capital. Campuses producing these teams include the University of Arkansas at Fayetteville, UA Little Rock, the University of Arkansas for Medical Sciences, the University of Arkansas Pine Bluff, and Arkansas Children's Hospital. Plans are underway to expand the collaboration to other academic institutions in the state.
To learn more about this effort or how you can help, contact Weston Waldo at [email protected].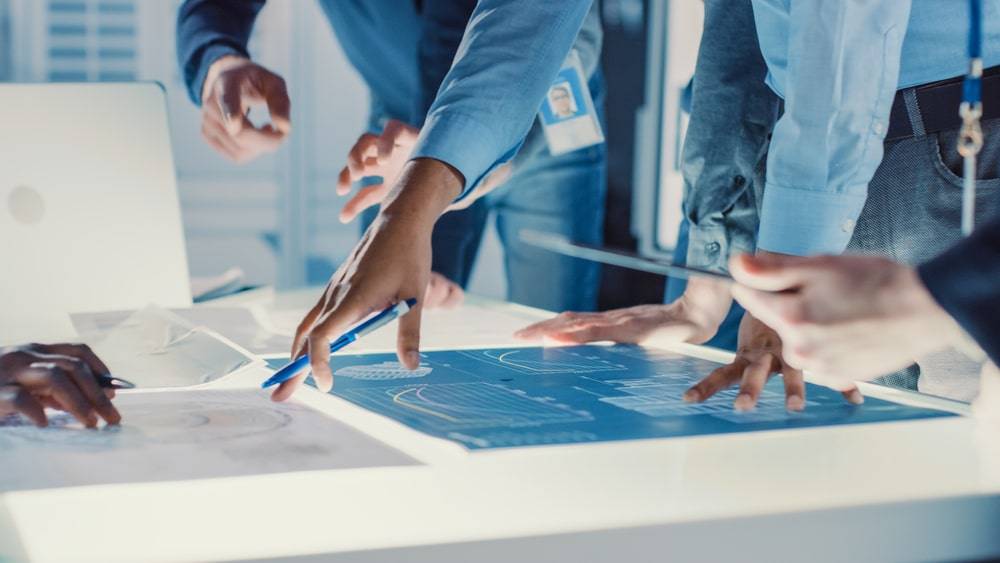 Back to the News Room