Little Rock-Based Apptegy to Create 300+ High-Paying Jobs Over Next Few Years
January 06, 2023
LITTLE ROCK, Arkansas (January 6, 2023) – Little Rock-based Apptegy announced today that it is expanding operations, with plans to create more than 300 new positions over the next few years. Currently, Apptegy has nearly 400 full-time employees.
"Our Arkansas community provided a strong foothold for us when we first set out to build this company," said Apptegy founder and CEO, Jeston George. "That community - particularly the Arkansas Economic Development Commission and the Little Rock Regional Chamber - continues to support Apptegy's growth efforts and we're proud to be headquartered here."
The company was founded in 2013 and launched in 2015 by Jeston George, a local entrepreneur who wanted a way to keep up with his nephew's school programs. When he discovered that his nephew's school didn't have a mobile app he decided to create a full branding and communications solution, and Apptegy was born. Apptegy quickly became one of the fastest-growing education technology companies in the country. Today, the company works with over 3,000 school districts across the U.S. and recently partnered with its first 2 international schools. It was named one of America's Best Startup Employers by Forbes in 2020 and 2021, listed as one of Inc.'s 5000 fastest growing private companies in 2021, and ranked as of Inc.'s Best Workplaces in 2022.
Apptegy began operations in Arkansas with the Venture Center as the first tenant at the Little Rock Technology Park, and quickly outgrew the space. Today, Apptegy operates in the Riverdale area of Little Rock, occupying over 60,000 square feet with plans to expand its footprint in 2023.
"Since taking office eight years ago, one of my primary goals was to increase technology companies in Arkansas," said Governor Asa Hutchinson. "There are so many opportunities for a variety of tech solutions as Jeston George and Apptegy have shown us. It only takes one great idea – and the support of public and private partners – to take an idea to fruition. I'm proud of what Apptegy is becoming, and I'm proud that we have been a part of their success."
"Jeston George saw a need and then he worked to find a solution," said Secretary of Commerce Mike Preston. "This is why entrepreneurship and technology education are so vital to our economy and why we need to support our growing startups. Whether a company is just starting out or entering a new phase of growth, Arkansas has the workforce and business climate companies need to succeed. We need visionaries like Jeston to support our future entrepreneurs and their great ideas."
"Entrepreneurs like Jeston George and success stories like Apptegy are making Little Rock a catalyst for the new South and a premier city for jobs growth," said Little Rock Mayor Frank Scott, Jr. "I congratulate Jeston George and the team at Apptegy on their great success in Little Rock."
Apptegy has been intentional in its attempts to nurture and encourage the state's next class of entrepreneurs and career-driven individuals within the community. The company has partnered with Little Rock's Venture Center, the Arkansas Economic Development Commission's Minority and Women-Owned Business Enterprise, North Little Rock's Innovation Hub, and the Little Rock Regional Chamber's Minority Enterprise Development Week to promote entrepreneurship in Arkansas.
"Our community has supported Apptegy's growth efforts since we first began. It feels natural to stay connected with these partners and continue to support and engage with other entrepreneurs," said George.
"Apptegy is a wonderful example of the types of technology companies that can be started and developed in Little Rock," said Rajesh Chokhani, 2023 Chairman of the Little Rock Regional Chamber. "Apptegy has taken advantage of the entrepreneurial ecosystem in central Arkansas and today's announcement sends a strong signal that world-class tech talent can be found in Little Rock."
Among the new positions announced, Apptegy is looking for thoughtful, high-performing people seeking opportunities to grow personally and professionally in the areas of Sales, Client Experience, and Software Engineering – to name a few. For more information about Apptegy, including how to apply for current job openings, visit www.apptegy.com.
About Apptegy
Apptegy is one of the fastest-growing technology startups in the region. Headquartered in Little Rock, AR, the company recently became the largest provider of mobile apps and website to school districts in the United States. In 7 years, Apptegy has grown to a team of nearly 400 employees who support the communication and branding efforts of over 3,000 school districts across the US and internationally.


About the Arkansas Economic Development Commission
The Arkansas Economic Development Commission (AEDC), a division of the Arkansas Department of Commerce, seeks to create economic opportunity by attracting higher-paying jobs, expanding and diversifying local economies in the state, increasing incomes and investment, and generating positive growth throughout The Natural State. Arkansas is a pro-business environment operating leaner, faster and more focused through a streamlined state government designed to act on corporate interests quickly and decisively. For more information, visit www.ArkansasEDC.com. The Arkansas Department of Commerce is the umbrella department for workforce and economic development drivers. Its divisions and regulatory boards include Division of Aeronautics, Waterways Commission, Wine Producers Council, Division of Workforce Services, Office of Skills Development, State Bank Department, Insurance Department, Securities Department, Economic Development Commission and Development Finance Authority. It was established July 2019 as part of Governor Asa Hutchinson's wide-sweeping efficiency and transformation efforts to reduce 42 cabinet agencies to 15 while maintaining services for all Arkansans.
About the Little Rock Regional Chamber
The Little Rock Regional Chamber is the principal business-driven leadership organization responsible for fostering the economic growth and development of the Little Rock region to ensure that business and industry may operate profitably and enhance the earning opportunities and quality of life for every citizen. For more information, visit littlerockchamber.com.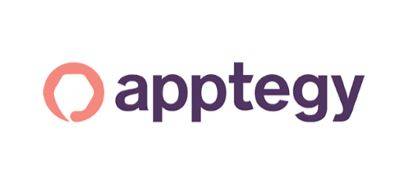 Back to the News Room