Cypress Cold Storage Breaks Ground on New State-of-the-Art Cold Storage Facility in Springdale
April 24, 2023
SPRINGDALE, Arkansas (April 24, 2023) – Cypress Cold Storage, a provider of temperature-controlled warehouse space and value-added services for the food sector, welcomed state and local officials to break ground on a new 207,285-square-foot cold storage facility in Springdale that will offer customers flexible storage solutions. The development is expected to create 50 new jobs in the region.
"Cypress Cold Storage is thrilled to bring this best-in-class facility to the Springdale market and continue expanding our presence in Northwest Arkansas," says Tony Nichols, Chief Executive Officer of Cypress Cold Storage. "We look forward to providing customers with top-tier solutions and bringing even more career opportunities to the local community."
The state-of-the-art facility will include more than 170,000-square-feet of temperature-controlled space, including a blast freezer and multiple convertible freezers capable of accommodating a range of temperature requirements from -5°F to 28°F. The freezer space will have a clear height of 34'6" and will include max density racking, allowing for more than 22,000 pallet positions.
"Low taxes, great schools, and safe streets: that's the recipe that will attract jobs and businesses to Arkansas. And it's been at the top of my agenda since the day I took office," said Governor Sarah Huckabee Sanders. "I'm grateful for Cypress Cold Storage's continued investment in Arkansas and look forward to the new jobs they'll create in the Natural State."
"This state-of-the-art facility hits the sweet spot for Arkansas. It creates new warehouse capacity for the food and beverage industry while bringing 50 jobs to an area that is a proven leader in distribution and transportation," said Clint O'Neal, executive director of the Arkansas Economic Development Commission. "Cypress Cold Storage continues to grow and invest in Arkansas, creating new jobs in Northwest Arkansas. We look forward to their future success in The Natural State."
Additional facility features include insulated metal panel exterior construction, an 8,450-square-foot office, 21 dock positions, and an ammonia refrigeration system.
ARCO National Construction, a nationwide leader in construction of cold storage facilities, is providing design-build services for the project.
"ARCO is grateful to have the opportunity to partner with Cypress Cold Storage on this project and the expansion of their business," says ARCO Project Executive and Principal Brian Westre. "The facility is truly state-of-the-art and will bring much needed temperature-controlled space to the local market. We are proud to provide design-build services for the project and look forward to its successful completion."
The project is expected to finish in Spring 2024.
About Cypress Cold Storage
Cypress Cold Storage, LLC, a provider of temperature-controlled warehouse space and value-added services for the food sector, was established in April 2019 with the purchase of two existing facilities in North Little Rock and Maumelle, Arkansas. Since, the company has expanded, completing its first new construction – a 12,000 pallet position addition to the Maumelle facility – in 2021. Understanding the potential opportunity in Central and Northwest Arkansas and future growth into regional and national markets, Cypress Cold Storage is dedicated to a high level of investment ownership, resulting in the ability to successfully build multiple state-of-the-art facilities. As a top-tier service provider with a dedication to operational excellence, Cypress Cold Storage actively recruits top industry talent to operate its facilities. Cypress Cold Storage plans to continue expanding its presence with construction of additional customer-dedicated and public warehouses based on customer needs and desired locations.
About ARCO National Construction
With over 30 years of experience, ARCO National Construction has grown to become a leader in the design-build industry with offices in 38 major markets and over 1,700 associates nationwide. As the fifth largest design-build general contractor in the United States, ARCO National Construction offers the strength and presence of a national builder with the personalized attention of a small company. ARCO provides clients with complete, turnkey project delivery from site selection to building turnover. ARCO's professional, qualified team of engineers, project managers, superintendents, and architects is capable of designing and building the most demanding projects anywhere in the country. For more information, visit www.arconational.com.
About the Arkansas Economic Development Commission
The Arkansas Economic Development Commission (AEDC), a division of the Arkansas Department of Commerce, seeks to create economic opportunity by attracting higher-paying jobs, expanding, and diversifying local economies in the state, increasing incomes and investment, and generating positive growth throughout The Natural State. Arkansas is a pro-business environment operating leaner, faster and more focused through a streamlined state government designed to act on corporate interests quickly and decisively. For more information, visit www.ArkansasEDC.com.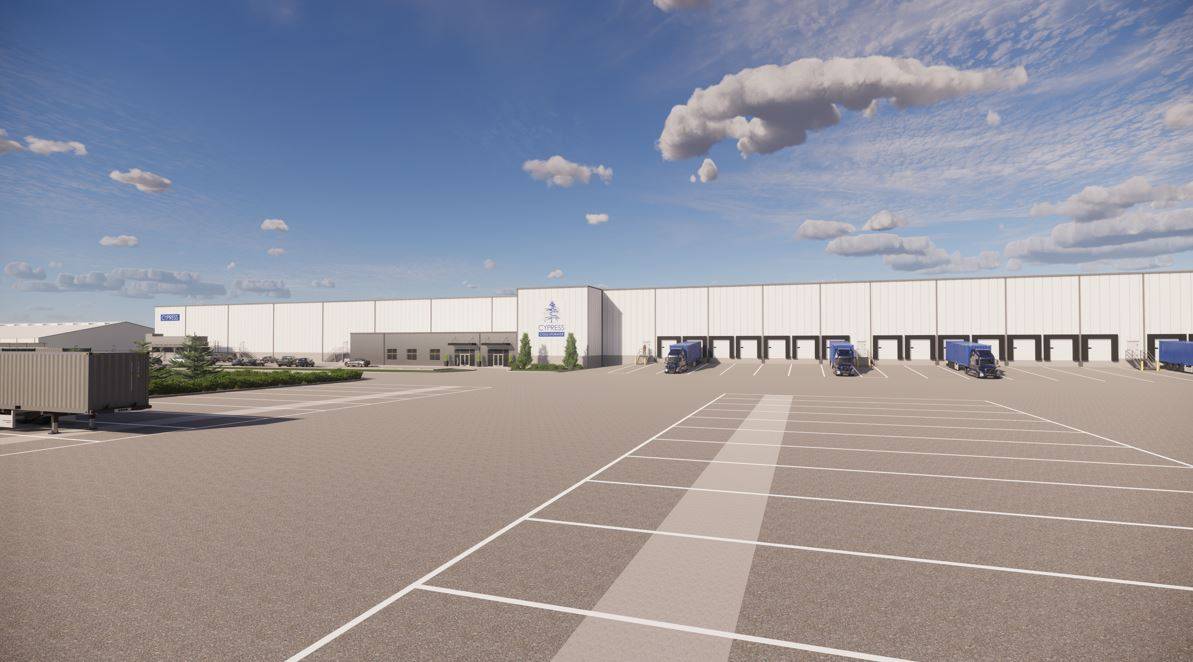 Back to the News Room