2023 Matchmaking Event Hosts More Than 400 Business Meetings
June 05, 2023
LITTLE ROCK, Arkansas (June 5, 2023) – More than 400 business meetings were held during the 2023 Annual Minority and Women-Owned Business Matchmaking Event, held on May 18 at the Ron Robinson Theater and Rock It! Labs in Little Rock.

Hosted by the Arkansas Economic Development Commission's Minority and Women-Owned Business Enterprise Division, the Annual Matchmaking Event "matches" minority and women-owned businesses with private and public sector buyers for contract opportunities during 15-minute, pre-arranged appointments. This year, there were 200 total attendees at the event.

"Each year, the Matchmaking Event brings minority and women business owners to the table with public and private sector buyers for meetings to discuss possible contracts. These 400 meetings represent 400 opportunities for minority and women-owned businesses to build their networks and grow their companies," said Esperanza Massana Crane, director of AEDC's Minority and Women-Owned Business Enterprise Division. "We strive to increase the number of meetings each year to provide companies with more touchpoints to meet with buyers, and this year's event doubled the number of meetings held, compared to the previous year's event."

During the Matchmaking Event, there were multiple speakers and panels on topics related to government contracting, small business resources, entrepreneurship, and marketing.

Edward "Ted" James, the Region IV Administrator of the U.S. Small Business Administration, served as the keynote speaker for this year's Matchmaking Event. James oversees SBA programs, offices, and operations in the SBA's South Central region, which includes Arkansas, Louisiana, New Mexico, Oklahoma, and Texas.

Other speakers include Secretary of Commerce Hugh McDonald, AEDC Executive Director Clint O'Neal, and representatives from Arkansas APEX Accelerators, Arkansas Capital Corporation, Arkansas Children's Hospital, Arkansas Small Business and Technology Development Center (ASBTDC), Arvest Bank, The Conductor, the Internal Revenue Service, Little Rock Air Force Base, MHP/Team SI., Tyson Foods, the U.S. Commercial Office, The Venture Center, and World Trade Center Arkansas.
The MWOBE Division partnered with the U.S. Department of Commerce's Minority Business Development Agency, Arkansas Capital Corporation, Arkansas APEX Accelerators, the Electric Cooperatives of Arkansas, Little Rock Regional Chamber, Little Rock Water Reclamation Authority, NIGP Arkansas Chapter, and Nelson Intelligence Solutions for the event.
Click here to view photos from the 2023 Matchmaking Event. Media members are welcome to use photos with attribution to AEDC.
About the Arkansas Economic Development Commission
The Arkansas Economic Development Commission (AEDC), a division of the Arkansas Department of Commerce, seeks to create economic opportunity by attracting higher-paying jobs, expanding, and diversifying local economies in the state, increasing incomes and investment, and generating positive growth throughout The Natural State. Arkansas is a pro-business environment operating leaner, faster and more focused through a streamlined state government designed to act on corporate interests quickly and decisively. For more information, visit www.ArkansasEDC.com.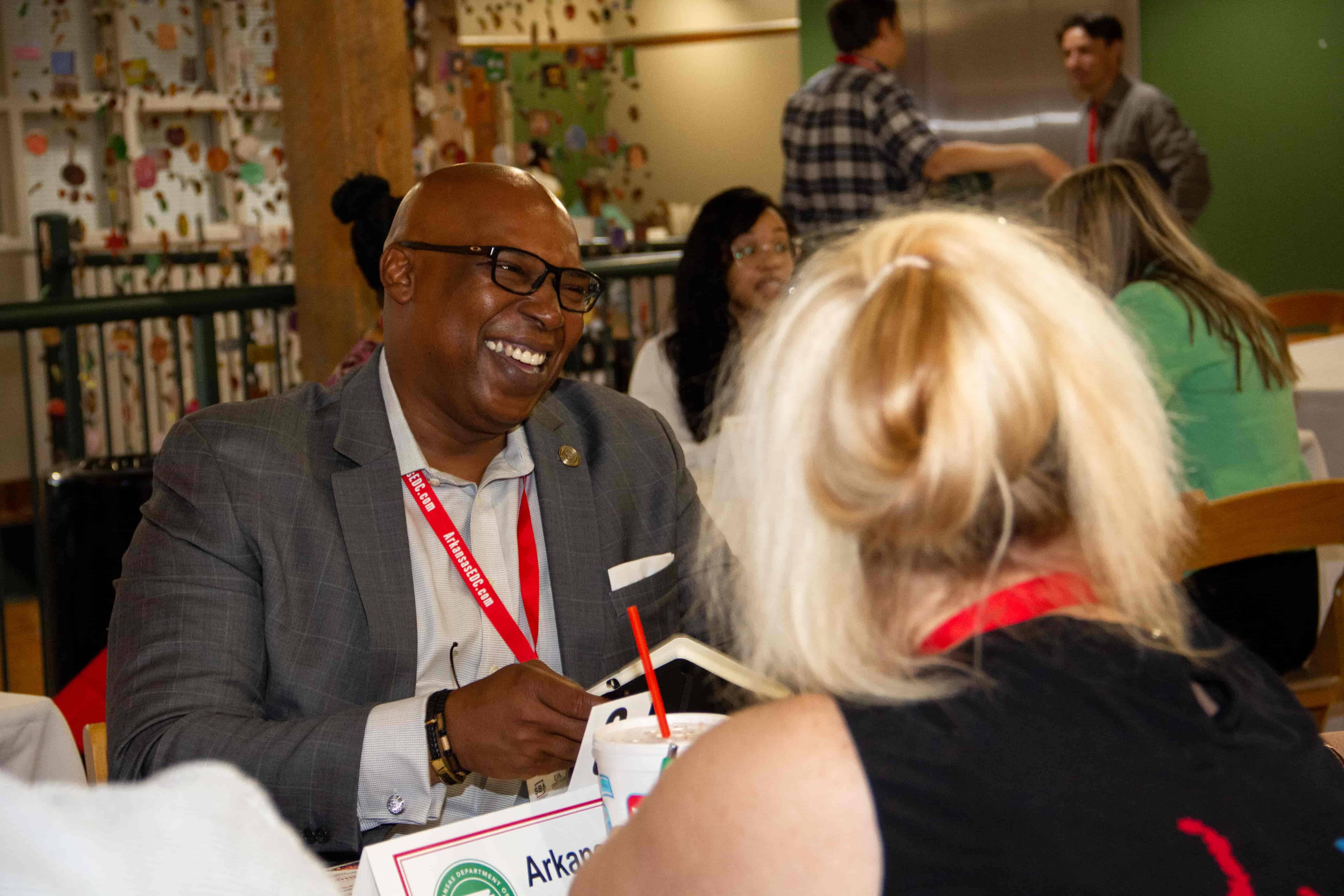 Back to the News Room
CATEGORY:
Minority & Women-Owned Business, Minority and Women-Owned Business Enterprise