Here's What You Missed at the 2018 Nowhere Developers Conference
April 20, 2018
In short, you missed 230 of the coolest tech developers and engineers from around the country, gathered in what was once considered the middle of nowhere.
When team members from
SupplyPike
and
Startup Junkie
came together to organize the first-ever
Nowhere Developers Conference
(NWD), they knew they wanted to start something different. So many tech conferences are aimed at industry executives or developers just getting started, but NWD was designed entirely for the experienced doers of the industry.
According to participant reviews, NWD completely delivered on their promise to provide in-depth and engaging technical discussions focusing on the latest in software engineering, machine learning, blockchain, distributed systems, as well as frontend and backend development. What did participants like, in particular? Here's a sample of their anonymous feedback:


"Everything. I enjoyed being with so many smart, sharp, and talented tech users."
"Loved the spectrum of content — from very in-depth to very surface level. Something for every tech-minded person."
"The speakers were all great. All around a terrific conference."
"The talks were excellent and the downtown Bentonville venue was so cool; also a good opportunity for networking."
Speakers included Dr. Michael Gashler from the University of Arkansas, Greg Tatum from Mozilla, Jonas Meyer and Chris Moon from Google, Sabeen Ali from AngelHack, and Jeff Parker from Walmart, along with many other tech industry leaders. And you're in luck because you can watch several of the featured speakers' presentations on the
NWD Replay page
. If you're interested in nominating yourself or someone else to join the lineup next year,
you can do so here
.
In addition to keynote speakers, there was a
one-hour panel discussion
with five local tech companies. Panelists talked about the overall landscapes at their respective tech companies, providing a great opportunity for the audience to become familiar with the tech scene in the region while engage in discussions. Panelists included leaders from SupplyPike, Walmart, JB Hunt, Qbox, and Collective Bias.
You can find speaker bios here.
A major goal of the conference was to promote northwest Arkansas as a great place to live, and to showcase tech opportunities in the area. Conference organizers want to continue building a development culture in the region and aimed for out-of-state attendees to get a taste of what's in northwest Arkansas for startups. Abundant nature, a robust art and culture scene, award-winning restaurants, and an affordable cost of living make this corner of the state an exciting place to be.
Conference speaker David Max, Senior Software Engineer at LinkedIn said, "I came in with no prior knowledge of what was going on in NWA, and this was a great experience to get acquainted with an area that I wouldn't have likely come across otherwise.
As Bentonville quickly shakes off the status as one of the region's unlikely tech hubs, we're going to be seeing more and more conferences like this one, which can only mean good things for startups in northwest Arkansas and the entire state.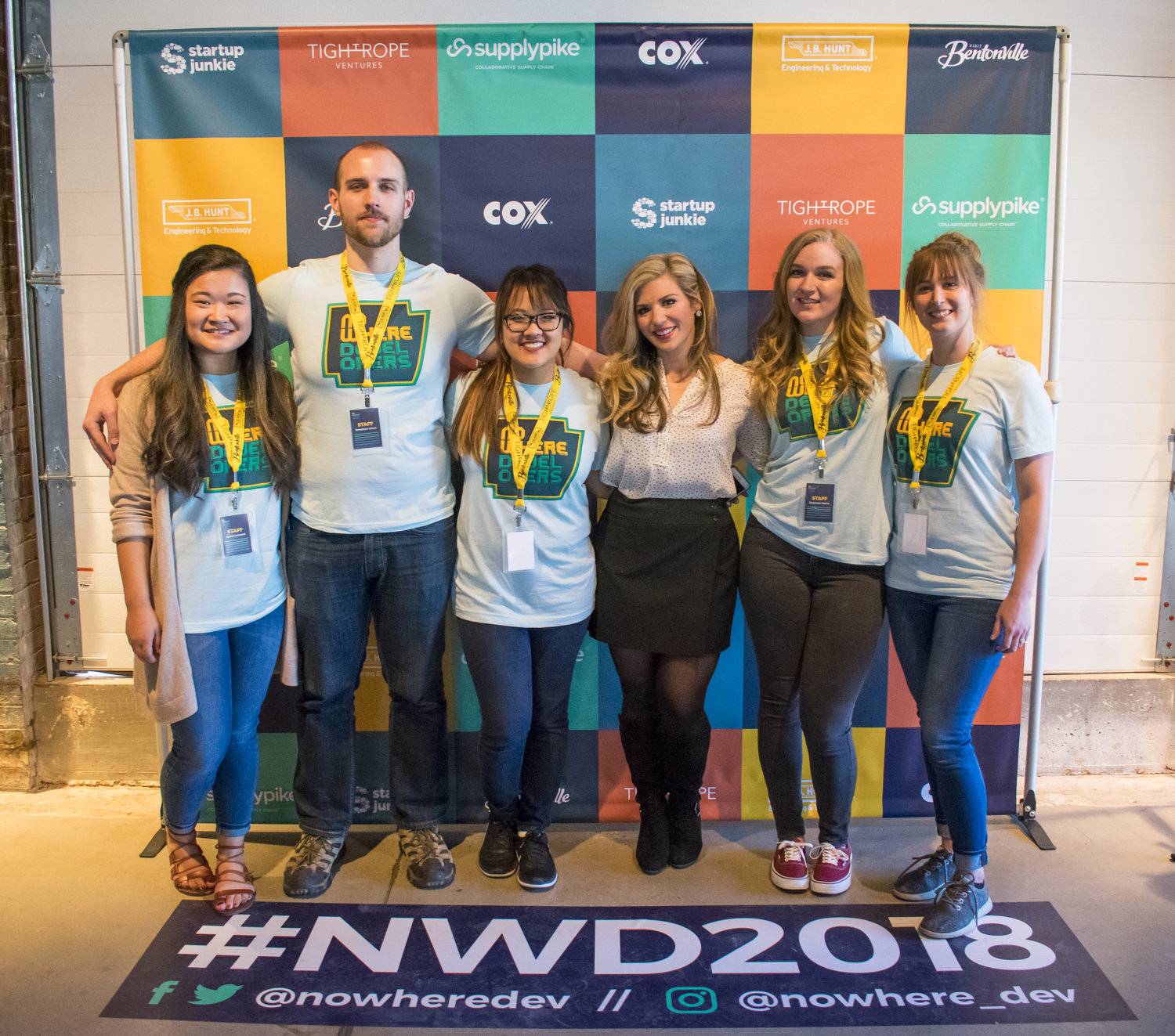 Back to the Main Blog
CATEGORY:
Conferences and Workshops