Your Finance Questions Answered: Learn More About Our Bond Guaranty Program & Community Development Block Grant Program
January 03, 2019
The Business Finance Division of the Arkansas Economic Development Commission (AEDC) facilitates competitive financing options to assist businesses with the purchase of land, buildings, technology, and equipment to expand operations and provide substantial employment opportunities in Arkansas.
By remaining a true and helpful partner with business, we've created one of the nation's most reliable economies. As a result, new and expanding businesses can access a wide variety of state and federal funding sources. Two such resources are our Bond Guaranty Program and Community Development Block Grant Program.
Bond Guaranty Program
Under the Bond Guaranty Program, the Commission "guarantees" timely payment of principal and interest, up to $5 million principal per bond issue, to the bondholders. This guaranty gives the bonds a better rating, thereby making the bonds more attractive to investors and reducing the company's cost to borrow money. The Commission charges a one-time upfront 5 percent fee for guaranteeing bond issues. The applicant must demonstrate to the Commission:
They can make the required debt-service payments.
The project provides substantial employment opportunities to Arkansans as a direct result of the project.
The Arkansas Development Finance Authority (ADFA) also provides a bond guaranty program that enables a company to obtain competitive, fixed interest rates. The total amount ADFA can guarantee is up to $6 million per borrower; therefore, a business could obtain up to $11 million per project through combining the guaranty programs of ADFA and AEDC. ADFA has the capacity to issue bonds for a single project or for several projects on a pooled basis. The pooled or composite issue allows small businesses needing financing for fixed assets to take advantage of low-interest financing and to share the costs for issuing bonds, an option that gives more financing opportunities which otherwise would not be available.
Visit our Bond Guaranty Program FAQ page to learn more about the benefits of using a bond issue, the timeline for payment, PILOT agreements and more.
Community Development Block Grant
Congress created the Community Development Block Grant (CDBG) program in 1974 to benefit low- and moderate-income persons, prevent and eliminate conditions of slum or blight, and address other urgent community development needs. AEDC has administered the State CDBG program since 1983 when Housing and Urban Development (HUD) moved the administration of the funds to the states. In Arkansas, the CDBG program is also known as the Arkansas Community and Economic Development Program (ACEDP).
Eligible applicants include cities and counties with a population of under 50,000 with a benefitting low- to moderate-income (LMI) population of at least 51 percent, or for projects which benefit a targeted eligible clientele.
To learn more about where CDBG loans are available, who issues them and how much financing a CDBG loan can provide, visit our Community Development Block Grant FAQ page.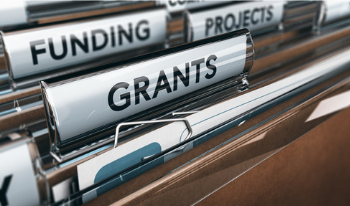 Back to the Main Blog