Arkansas Breweries Gain National Attention
January 09, 2019
When it comes to the craft beer game, Arkansas is winning. The state is becoming a destination for microbreweries and craft beer enthusiasts alike. The popularity of the craft beer industry has exploded in recent years, and microbreweries are popping up all over the nation. According to the Brewers Association, craft brewing had a $406 million economic impact on Arkansas in 2016. While competition is fierce in the industry, local breweries across Arkansas are winning awards and accolades and attracting the attention of big names in the food and beverage industry. In fact, the Food Network's Guy Fieri of "Diners, Drive-Ins, and Dives" recently made a stop in Little Rock to highlight a few local breweries and restaurants.
One of the show's stops was Flyway Brewing, a ten-barrel microbrewery near the banks of the Arkansas River, in the heart of the Argenta Arts District of North Little Rock. In addition to serving up Arkansas-inspired brews, the brewery is known for its delicious food. The show featured the brewery's scratch pretzels and gumbo-cheese fry mashup. Flyway prides itself on using local ingredients and pouring "the essence of Arkansas' breathtaking natural habitat" into everything they do.
Another stop on the map for Fieri was North Bar, an eclectic burger joint known for pairing craft brews with one-of-a-kind burger creations. The restaurant and bar has more than 16 beers on tap, most occupied by local breweries like Flyway and Lost Forty Brewing. Their Park Hill Blackberry Ale is made by The Water Buffalo Brewing Co. in Little Rock, and for every Park Hill ale sold they give $1 to the Park Hill Business & Merchant Association to help improve the community and pay for the patio on the park, streets, roads, sidewalks and more.
Other Arkansas breweries are also making a big splash on the craft beer scene. Most of the microbreweries are located in the Little Rock metro area and in northwest Arkansas from Bentonville to Fayetteville. They range from large production breweries with bottling and canning operations to smaller breweries that only sell on-site. In Little Rock, you'll find Lost Forty, Vino's, Diamond Bear, Rebel Kettle, Flyway, Stone's Throw and Blue Canoe Brewing.
Vino's and Diamond Bear paved the way and were two of the state's first brew pubs. Diamond Bear's beer has won national and international awards, including at the Great American Beer Festival and World Beer Cup, and while most Arkansas craft beer is distributed locally, Diamond Bear has grown to cover several surrounding states.
Lost Forty Brewing opened in Little Rock in December 2014 and sold more than a million cans of beer in their first year of operation. Since then, they've continued to expand and innovate, creating a wide range of Arkansas beers. Their Easy Tiger Mexican lager won the silver medal at the 2017 Great American Beer Festival competition. The brewery also earned bronze for Double Love Honey, and bronze for Wild Barrels #5 in the experimental beer category of the World Beer Cup.
Travel up to northwest Arkansas and you'll find even more brews on tap. With more than 15 breweries in the area, it's a destination for beer lovers everywhere. Records kept by the Arkansas Department of Finance and Administration show the 14 breweries in Benton and Washington counties increased their combined production by 23 percent last year.


Arkansas' burgeoning craft beer scene is receiving much deserved attention and the number of breweries is continuing to grow at a breakneck pace. Many brewers get into the business because of a love of craft beer, but there is no denying the economic benefits of the industry on each business and the state as a whole.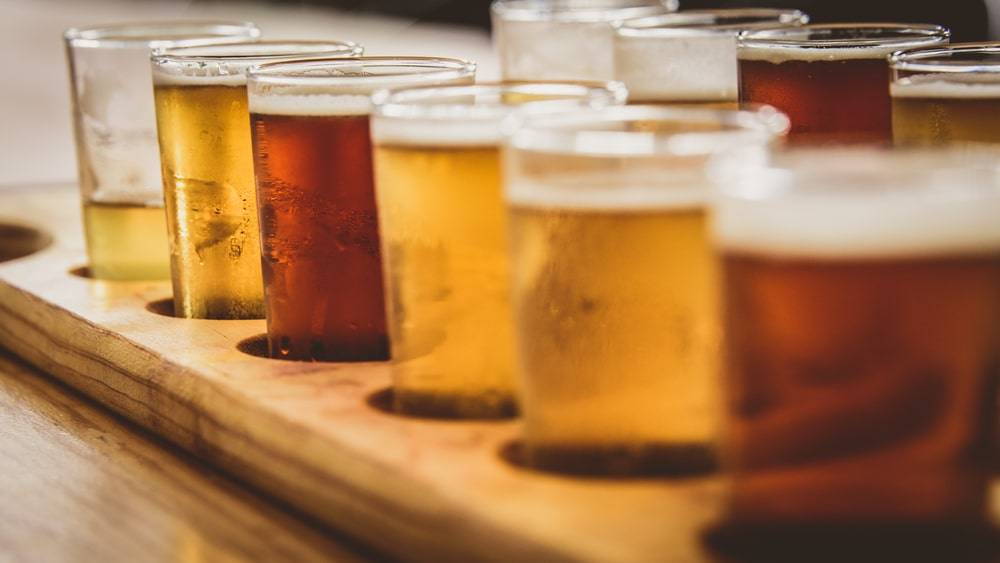 Back to the Main Blog