A COVID-19 Update from Mike Preston, Secretary of Commerce
March 19, 2020
The coronavirus has temporarily but dramatically changed our way of life. In Arkansas, we are navigating the balance between taking the proper public health precautions and remaining open for business. To help Arkansas businesses during this challenging economic time, our team has worked to make three business assistance programs available.
First, Governor Hutchinson's request for the Small Business Administration (SBA) to declare the entire state a disaster zone was approved. Arkansas businesses can now apply for the Economic Injury Disaster Loan program These low-interest loans of up to $2 million can be used to pay fixed debts, payroll, and other bills that a business is unable to pay because of the disaster's impact. SBA offers loans with long-term repayments in order to keep payments affordable, up to a maximum of 30 years. Terms are determined on a case-by-case basis, based upon each borrower's ability to repay. Businesses located in all counties in Arkansas can apply at https://disasterloan.sba.gov/ela.
The Governor also directed the Department of Commerce to make $12 million in Community Development Block Grant funds available for COVID-19 relief and recovery. This money will be used to provide direct economic assistance in the form of loans to companies impacted by COVID19, and to clinics, hospitals and other non-profits that are working hard to provide care in rural Arkansas and to vulnerable populations such as the homeless.
Additionally, Governor Hutchinson directed the Department of Commerce to allocate $4 million from the state's Quick-Action Closing Fund to provide bridge loans to assist companies during the COVID-19 pandemic. We are prioritizing these loans for companies that are in the supply chain of essential goods and services, including healthcare, food manufacturing, and logistics. Arkansas Attorney General Leslie Rutledge will allocate an additional $3 million to the Quick-Action Closing Fund from the Consumer Education and Enforcement Fund to assist small businesses affected by COVID-19. Eligible companies may apply for a loan or loan guaranty of up to $250,000.
For more information about these programs and about unemployment resources, please visit our COVID-19 Resources webpage: arkansasedc.com/COVID-19. You can also find our contact information on this page. We are available by phone and email.
Right now, our top priority is to support our state's businesses and community leaders impacted by COVID-19 by helping them find and quickly gain access to these funds and resources. Our state's small and midsized businesses are the heart of the Arkansas economy, and we are dedicated to doing whatever we can to keep businesses running and workers employed. The spirit of Arkansas has always been strong, and together, our people will get through this challenging time.
---
Blog post contributed by:

Mike Preston
Secretary of Commerce, Executive Director
Arkansas Economic Development Commission
Email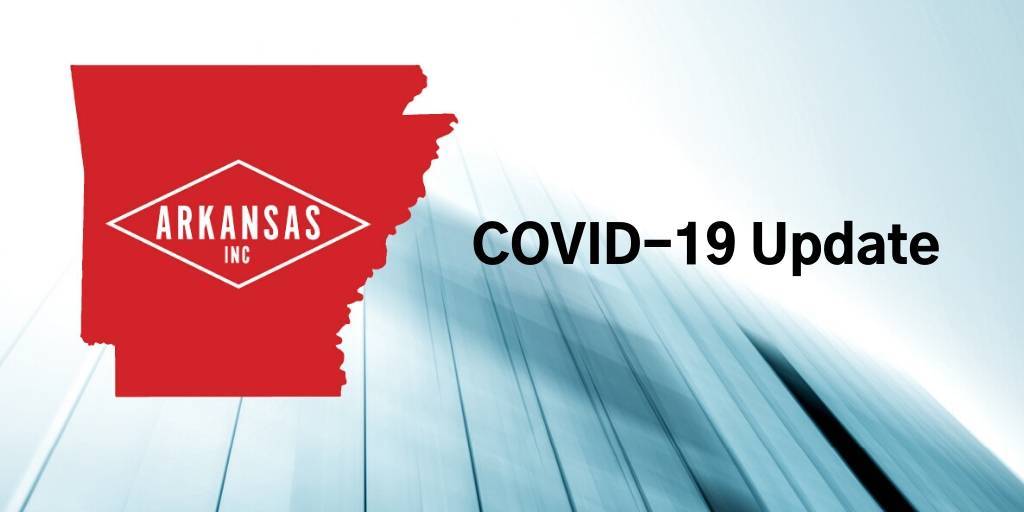 Back to the Main Blog