Highway Improvement Project Helps Deliver $65 Million Tyson Foods Feed Mill to Hempstead County
June 23, 2021
State and local officials have unveiled a new, improved section of highway in Hempstead County that helped bring a new Tyson Foods feed mill to the region.
On Monday, June 21, officials gathered for a ribbon-cutting event spotlighting a new Highway 195 overlay. This project increased the load limit of a 14-mile stretch of Highway 195 from 32 tons to 40 tons.
This highway improvement was part of a larger effort to bring a $65 million super feed mill to Hempstead County. The feed mill will employ 50 workers.
"After much work and planning with several different agencies, success came in building a new feed mill located several miles from the community of Fulton, Arkansas, and Tyson Foods will be expanding its operations at the new feed mill. They will be enhancing their productivity and will eventually add to their work force with the community," Hempstead County Judge Jerry T. Crane said.
Steve Harris, the president of the Hempstead County Economic Development Corporation, said the highway project was essential for the growth of local industry, particularly Tyson Foods. "With the continual growth of Tyson Foods in Southwest Arkansas, this is the next step," Harris said, in reference to the highway overlay. In addition to increasing the highway's load capacity, the project is designed to increase safety and efficiency for local industries.
Tyson Foods is the largest industry partner in the region, and Harris said the new feed mill will allow the company to increase its capacity and production at multiple nearby sites. Tyson Foods also operates a hatchery and nearby poultry processing plants in Hope and Nashville.
State and private partners shared costs for the improvement project. The Arkansas Department of Transportation contributed $4.5 million for the project as part of a partnering program, with Tyson Foods providing $3 million and the Arkansas Economic Development Commission providing $1.5 million in Community Development Block Grants. "It was a very cooperative effort by multiple entities," Harris said.
"Through the hard work of Hempstead County Economic Development working with Tyson, our Arkansas State Representative, the Hempstead County Quorum Court, and the Governor and his staff allowed us to form a partnership to see the project become successful for our community and state," Crane said.
Harris also praised the Arkansas Department of Transportation for quickly completing the overlay project, noting that the department finished it ahead of schedule. The Tyson feed mill, which sits on a 320-plus-acre site with rail access, is currently under construction with an estimated completion date of February or March 2022.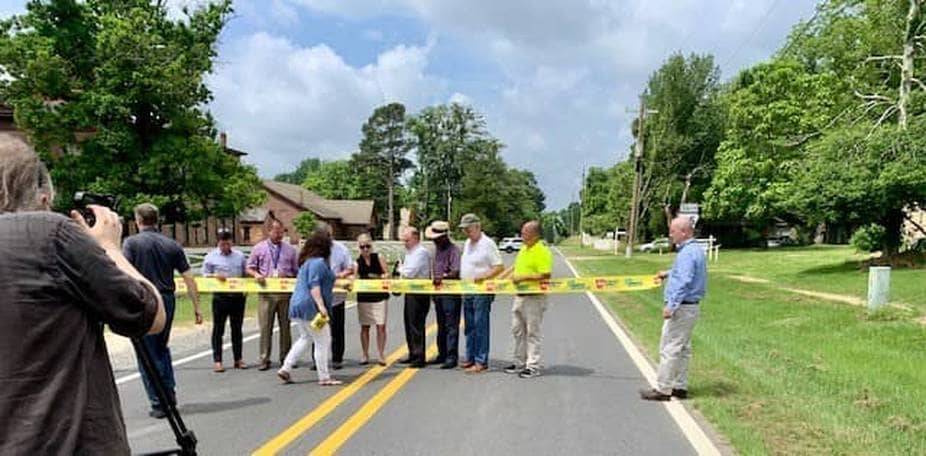 Back to the Main Blog