Arkansas Films Make List of Top Movies to Watch in 2022
January 19, 2022
Several Arkansas-shot films that are coming out in 2022 are already attracting attention.
USA Today recently released its list of "All the Movies You'll Want to Watch in 2022," a list of 60 notable movies that will be coming out this year. Three of the films on the USA Today list were lensed in Arkansas. These films include Chariot, Ghosts of the Ozarks, and Pursuit.
"We are thrilled about the Arkansas-shot films coming out in 2022, and it is exciting to see these movies get recognized," said Arkansas Film Commissioner Christopher Crane. "Arkansas' reputation as a production-friendly state is steadily growing, and we are looking forward to supporting more movie and TV productions in the coming year."
Ghosts of the Ozarks, which filmed in the summer of 2020 in Trumann, was one of the first independent films greenlit to resume production during the COVID-19 pandemic. Starring Tim Blake Nelson and David Arquette, the film was directed by Matt Glass and Jordan Wayne Long and produced by Arkansas native Christina McLarty Arquette, David Arquette, and Michael May.
The horror western tells the story of Dr. James McCune, who is invited to be the local doctor in a remote Ozarks town in 1886. He soon discovers that this small town is not the utopia he was promised.
Ghosts of the Ozarks is set to release in theaters and on-demand on February 3.
Chariot, directed by Adam Sigal, starts John Malkovich, Thomas Mann, Rosa Salazar, and Shane West. A science fiction comedy, the film is the "story of a corporation that oversees the process of reincarnation, and a young man who becomes a glitch in this system when he encounters a woman he loved in a previous life."
Chariot is set to release in theaters and on-demand on April 15.
The third Arkansas-shot film coming out in 2022 is Pursuit, starring John Cusack and Emile Hirsch. Directed by Brian Skiba, the film was shot around Central Arkansas, including downtown Little Rock and Lonoke.
Pursuit is set to release in theaters and on-demand on February 18.
These three films are some of the latest movie productions to choose Arkansas. The Natural State is becoming a hotspot for movie productions, drawn by its beautiful landscapes and dramatic settings, attractive incentive packages, talented production crew, and efficient access to resources. Learn more about Arkansas' movie and television resources here.
Arkansas has attracted multiple notable movie and TV productions in recent years, including Mud, starring Matthew McConaughey and Reese Witherspoon, and the third season of HBO's drama series "True Detective." For an in-depth look at Arkansas' film industry, download the Arkansas Film Industry Report.
To learn more about film opportunities in Arkansas, contact Film Commissioner Christopher Crane.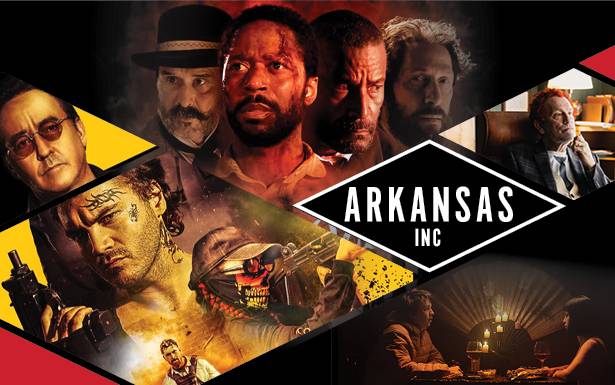 Back to the Main Blog
CATEGORY:
Film Commission