Arkansas Receives 2022 Silver Shovel Award, Recognizing Economic Development Efforts
June 21, 2022
Throughout the past year, Arkansas has seen many significant project announcements, from businesses expanding in the state to companies building their first facilities in Arkansas. These projects have resulted in billions in new investments and thousands of new jobs for Arkansans across the state.
Industry publication Area Development announced that Arkansas has received a 2022 Silver Shovel Award for its recent economic development efforts. Arkansas received the Silver Shovel Award in the "3+ to 5 Million Population Category."
Arkansas received the Silver Shovel Award based on a range of factors, including the "number of new jobs to be created in relation to the state's population, the combined dollar amount of the company investments, the number of new facilities, and the diversity of industry represented."
This is the second consecutive year that Arkansas has received a Silver Shovel in the "3+ to 5 Million Population Category" from Area Development magazine. Arkansas previously received Silver Shovel Awards in the "Under 3 Million Population Category" in 2014 and in the "Under 5 Million Population Category" in 2009.
"We are proud to receive the 2022 Silver Shovel Award from Area Development for the second year in a row. This award demonstrates the strength of the economy and business climate in Arkansas," said Secretary of Commerce Mike Preston. "Arkansas is well-positioned for continued economic growth in the coming year, and we look forward to working with businesses looking to move to or expand in The Natural State."
Area Development highlighted U.S. Steel's $3 billion investment in Arkansas, the largest capital investment in the state's history, as a major project that helped the state pick up a Silver Shovel Award for 2022. Area Development named the U.S. Steel Project a Manufacturing Project of the Year. With this investment, U.S. Steel is developing the most advanced steel mill in North America and will be creating 900 plant jobs and thousands of construction jobs.
Other Arkansas economic development projects that Area Development spotlighted include Vista Outdoor's expansion in Lonoke, which will add 450 jobs; Butterball's process plant expansion that will result in 360 new jobs; Mars Petcare's expansions that are set to create 260 new jobs; and Wipro's new facility in Sherwood that will create 400 new IT jobs.
The largest economic development projects in Arkansas in the past year were announced by U.S. Steel, Trex Company, Mars Petcare, Westrock Coffee Company, Owens Corning, Vista Outdoor, Custom Craft Poultry, Hytrol Conveyor Company, and Butterball.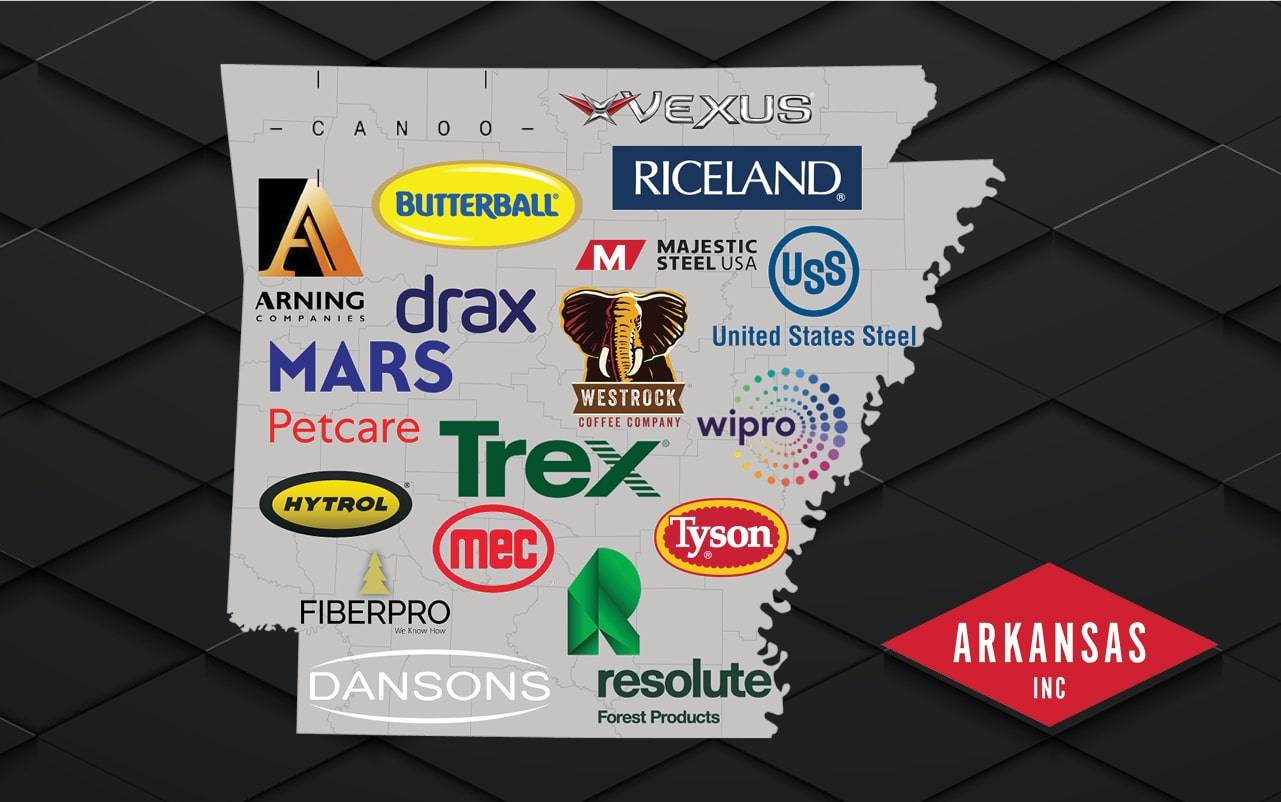 Back to the Main Blog