Arkansas EPSCoR Awards $534K in Research Seed Grants to Five Projects
November 07, 2022
The Arkansas Economic Development Commission's EPSCoR Division has awarded its second round of research seed grants through Data Analytics that are Robust and Trusted (DART), the current Track-1 project. Five projects were awarded to four colleges and universities for a total of approximately $534,000. AEDC plans to host one additional round of this program over the next two years and has budgeted a total of $1.75M over the five-year project to support this effort, which is the maximum amount allowed in the budget by the National Science Foundation. AEDC anticipates announcing the next request for proposals in Spring of 2023.

The DART Seed Grant Program invites scientists throughout Arkansas to identify emerging or transformative areas of research that are in alignment with the scientific focus of DART and support one or more of the DART goals. Successful projects should strengthen ties to Arkansas business, enhance our talent pool by expanding or leveraging research collaborations, or provide unique educational or training opportunities.

Awards are given for projects under $100,000 over a 1- or 2-year period and can be used to cover the costs of research such as travel, training, equipment usage fees, consumables, and software licenses to support remote data analysis. To promote training and professional development, preference is given to proposals from postdoctoral associates, early career faculty, and tenure-track faculty.

"These seed projects have proven to be a successful way to broaden participation in data science research and education across the state," Program Director Jennifer Fowler said. "Previous seed grant awardees have gone on to form long-term sustainable research collaborations that impact our state's economy, sometimes resulting in intellectual property and typically bringing in additional Federal research funding. Congratulations to this round's awardees! Follow @arepscor on social media for updates on their progress."

The full list of projects awarded during the second round includes:

$92,686 awarded to Arkansas State University for the project "MoDaCoM-TL: Model and Data Compatibility Metric for Transfer Learning."
$146,818 awarded to University of Arkansas for Medical Sciences and Arkansas State University for the project "Smart curation and deep learning-based enhancement of social risk data."
$95,459 awarded to the University of Arkansas at Fayetteville for the project "AI-Supported Cyberinfrastructure for Scalable Flood Resilience Assessment."
$100,000 awarded to the University of Arkansas for Medical Sciences for the project "Machine Learning Approaches for Remote Pathological Speech Assessment for Parkinson's Disease."
$99,414 awarded to the University of Arkansas at Little Rock for the project "Developing Machine Learning Models to Improve the Effectiveness of Automated Data Curation Processes."

We look forward to sharing updates as the projects progress. Stay in touch by following us on social media @arEPSCoR.
For more information about the seed grant program, visit the program page.

For more information about the DART project, please visit the DART Website at www.dartproject.org.

This material is based upon work supported by the National Science Foundation under Award No. OIA-1946391.
Blog post contributed by:

Brittany Hillyer
Director of Education, Outreach, & Diversity
Arkansas NSF EPSCoR | Arkansas Economic Development Commission
Email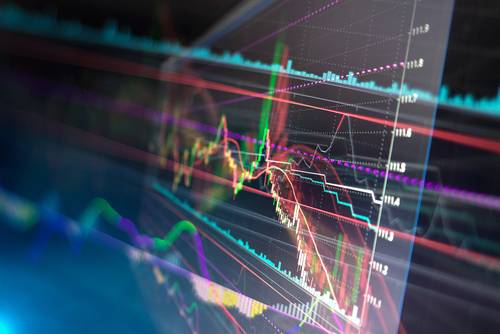 Back to the Main Blog